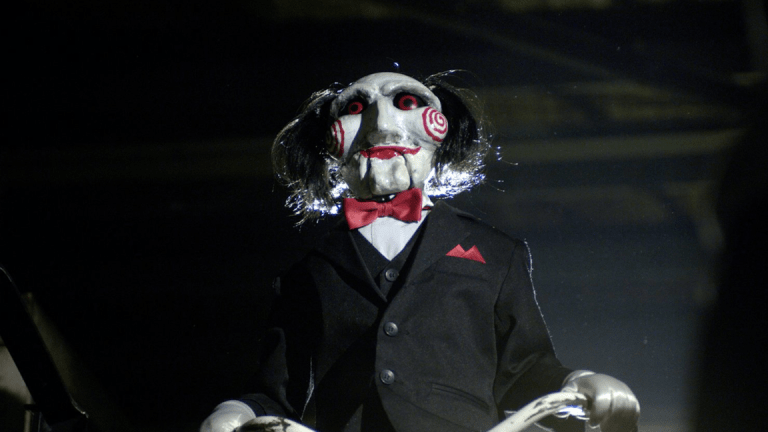 Why Lions Gate Is a Major Player in Consolidating Hollywood
In the wake of Disney's megadeal with Fox, Lions Gate could attract suitors from Amazon to Verizon.
Following Walt Disney Co.'s (DIS) - Get Walt Disney Company Report industry-shaking $66 billion purchase of most of Twenty-First Century Fox Inc.'s (FOXA) - Get Fox Corporation Class A Report , it's little surprise that Lions Gate Entertainment Corp. (LGF) would draw attention.
Amazon.com Inc. (AMZN) - Get Amazon.com, Inc. Report , Verizon Communications Inc. (VZ) - Get Verizon Communications Inc. Report , CBS Corp. (CBS) - Get CBS Corporation Class B Report and Viacom Inc. (VIAB) - Get Viacom Inc. Class B Report are among the potential suitors, according to Deadline Hollywood. Hollywood has been consolidating for years, and John Malone-backed Lions Gate is among the few digestible companies with an appealing studio and library. 
"There is going to be a lot of concern among traditional industry players, telecoms and frankly even Silicon Valley tech-oriented companies that we're at the beginning of another cycle of land grab and if you don't participate you're going to be left out starting from scratch on your own," said Moody's Investors Service analyst Neil Begley.
Lions Gate's films include "La La Land" and "Hunger Games," "The Twilight Saga" and "Saw" franchises. The company's television unit produced "Orange is the New Black" for Netflix Inc. (NFLX) - Get Netflix, Inc. Report and "Mad Men" for AMC (AMCX) - Get AMC Networks Inc. Class A Report  . Lions Gate's film and TV library includes 16,000 titles. The studio bought cable network operator Starz for $4.4 billion in 2016. The company declined to comment for this story.
"Lionsgate-Starz's unique content-distribution combo make it a prized asset against another wave of consolidation," Macquarie Capital analyst Amy Yong wrote in a Friday note.
With a $7.5 billion market cap and a $10.5 billion total valuation including debt, Lions Gate is digestible.
The company also has deal-savvy ownership and management, as Yong noted.
Mark Rachesky's MHR Fund Management is the largest shareholder with an 18.6% stake. MHR has a "private equity approach to investing in distressed and undervalued middle-market companies," according to Rachesky's bio on the Lions Gate web site. Rachesky successfully battled Carl Icahn for control of the company's board in 2010 and 2011.
Legendary media deal maker Malone has a 7.86% position and a seat on the board. Liberty Global plc (LBTYA) - Get Liberty Global Plc Class A Report , which Malone chairs, owns another 3.07%.
Amazon is locked in a streaming arms race with Netflix and would benefit by adding Lions Gate. The company declined to comment.
Verizon rival AT&T Inc. (T) - Get AT&T Inc. Report has launched megadeals, buying DirecTV Group Inc. for $67.1 billion, including debt, agreeing to pay $108.7 billion, including debt, for Time Warner Inc. (TWX) -- if it can overcome a Department of Justice lawsuit blocking the deal.
Verizon has favored smaller acquisitions such as the $4.48 billion purchase of Yahoo! Inc. and its $4.4 billion acquisition of AOL.
Viacom and CBS are a wild card. CBS declined to comment and Viacom did not respond to a query. 
Controlling shareholder Shari Redstone reportedly aims to merge the companies in a deal that has drawn mixed reviews. Adding Lions Gate would juice up a combined CBS-Viacom.
"We are wary of the merits of CBS/Viacom, but the inclusion of Lions Gate, if true, could be interesting," Macquarie Capital analyst Tim Nollen wrote in a Friday report. Lions Gate's acumen in TV and film production and intellectual property would help Viacom's Paramount, he noted, while Starz could distribute Paramount's films. Combined with CBS and Viacom's cable networks, Starz and Lions Gate would have a larger base of content to support a streaming video service.
Along with its studio, library and distribution, Lions Gate has another selling point: scarcity value. Aside from Lions Gate and privately held Metro-Goldwyn-Mayer Studios Inc., there is a paucity of studios with attractive libraries for a major telecom, Silicon Valley power or traditional media company to pick up.
Editor's note: This article was originally published by The Deal, a sister publication of TheStreet that offers sophisticated insight and analysis on all types of deals, from inception to integration. Click here for a free trial.
More of What's Trending on TheStreet: