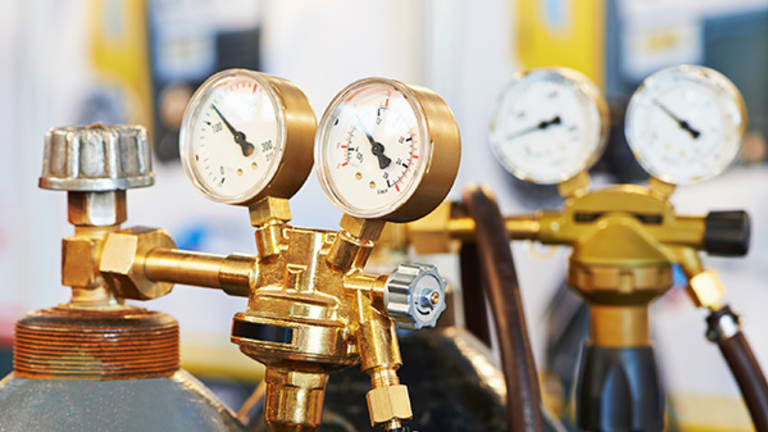 Linde and Praxair Agree on Non-Binding Merger Terms
Shareholders from each company will own 50% of the new company to be called Linde.
Linde (LNEGY) and Praxair (PX) said on Tuesday they have agreed on merger terms that would create the world's largest industrial gas producer, four months after the two first announced they were in talks.
The Munich, Germany-based Linde said its executive board agreed on a "non-binding term sheet" regarding the terms of its merger with the Danbury, Conneticut-based Praxair.
Linde shares fell after the announcement, and traded down 0.4% at €162.9 at 1 p.m GMT. Praxair shares also dropped in New York pre-market hours, trading down 0.81% at $123.00.
The newly formed company, to be called Linde, will have revenues of about $30 billion and market value exceeding $65 billion. It would also result in annual synergies of $1 billion, the two companies said.
Linde and Praxair shareholders would each own 50% in the new holding company, with Linde shareholders receiving 1.540 shares in the new company share and Praxair shareholder receiving one share in the new company.
The announcement comes four months after the two said they were in talks to merge, and just over three months after they said negotiations between the two broke down due to disagreement from within.
French rival AirLiquide (AIQUY) , which acquired Randor, Pennsylvania-based Airgas in May this year, is currently valued at €41 billion ($42 billion).