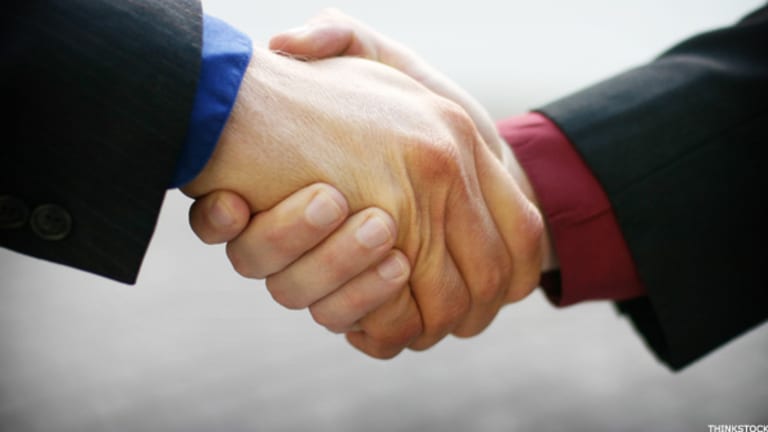 NEW YORK (The Deal) -- The lengthy battle between Philip Falcone's LightSquared and Charlie Ergen was assured of another act Thursday, May 8, when the wireless spectrum company failed to win confirmation of its reorganization plan.
Judge Shelley Chapman of the U.S. Bankruptcy Court for the Southern District of New York in Manhattan called the plan a "gerrymandered end-around" that unfairly discriminates against the approximately $1 billion in claims held by Dish Network Corp. chairman Ergen. Chapman gave the parties until May 27 to reach a deal on a consensual plan or she would appoint Judge Robert D. Drain of the bankruptcy court as plan mediator.
LightSquared had sought to confirm the plan, based on a $2.65 billion exit financing package from Fortress Investment Group and others that have paid all creditors in full. Most would have received quick payments in cash, but Ergen's claim, the largest in the case, would have had payments delayed by seven years.
Chapman read her opinion over the course of four hours on Thursday afternoon for the benefit of parties involved, she said, so they would not have to wait for an official written ruling. That opinion will come as the parties attempt to negotiate.
"Treatment afforded in the plan doesn't pass muster," Chapman said. "This is treatment that, even if possibly yielding payment of the claim seven years down the road, puts [Ergen] at the mercy of a proposed post-confirmation capital structure."
That structure remains unclear and is one of the sources of the plan's problems, Chapman said. Various valuations by different parties have put the debtor's value somewhere between $4 billion and $13 billion, a figure too unstable to support the argument the Reston, Va., company can pay Ergen in seven years. In addition, much of the debtor's value will depend on unpredictable approvals from the Federal Communications Commission.

The debtor and creditors had asserted during closing confirmation arguments on May 5 and 6 that Ergen violated terms of a LightSquared credit agreement as he bought up the company's debt over the course of the past few years.
LightSquared's credit agreement barred Dish from purchasing its debt, so Ergen created a personal vehicle, SP Special Opportunities, in late 2011 to purchase the securities. Ergen paid $700 million from a family trust for debt worth more than $800 million at par and valued at more than $1 billion including interest.
Ergen founded another entity, L-Band Acquisition, to offer to buy spectrum from LightSquared. Dish later acquired L-Band Acquisition for $1. The satellite TV company made a $2.22 billion offer for LightSquared's prime spectrum through the entity. Ergen maintains he purchased the debt as an individual investment and not as part of a scheme with Dish.
LightSquared sought to both disqualify Ergen's vote against the plan for improper behavior and subordinate his claim. Chapman, however, declined to designate the vote, leaving it standing against confirmation.
Chapman noted Ergen and SPSO did not strictly break the terms of the credit agreement, which stated that no subsidiary of a competing company, such as Dish Network, would be permitted to purchase the company's debt. The agreement was not "sharply worded" enough, Chapman said, to specify that affiliate companies, such as SPSO, also could not purchase debt.
Chapman stressed Ergen and SPSO did break the spirit of what was intended in the credit agreement and that partially as a result she would subordinate a portion of Ergen's claim below the rest of secured claims. Chapman did not indicate when she would rule on the extent of the subordination.
Ergen's defense in the face of accusations that he violated the credit agreement was that he simply saw purchasing the debt as a good investment and that it was not until he last purchased LightSquared's debt in April 2013 that he determined that Dish should make an offer for the spectrum holdings of debtor affiliate LightSquared LP. Chapman called such a claim "wholly inconsistent" with Ergen's historical investing, in which he usually seeks out conservative, low-risk liquid assets rather than investing a substantial sum in the debt of a single company. Chapman, therefore, found Ergen was "clearly planning for Dish."

Still, the judge said LightSquared knew about Ergen's purchase of the debt long before it claimed to have first found out and did little to dissuade his purchase. Because of that, Chapman said, she would not grant damages to LightSquared as part of a suit Falcone's Harbinger Capital Partners and the debtor brought against Ergen.
LightSquared's unfair treatment of Ergen's claim is perhaps the biggest issue blocking confirmation, the judge said.
"The time is long overdue for the parties to adjust their expectations and tone down their animosities," Chapman said. She closed the hearing with a warning to the involved parties about the coming weeks.
"You have two weeks to come up with a deal," she said. "You all know the facts. You know all the moving parts. You know what people are willing to do. You've been given a lot of guidance of what's going to fly with me and what's not going to fly with me. Two weeks."
LightSquared filed for Chapter 11 on May 14, 2012, ahead of the expiration of a grace period with creditors.
In court papers the company has listed $4.48 billion in assets and $2.29 billion in liabilities.
Matthew S. Barr and Andrew M. Leblanc of Milbank, Tweed, Hadley & McCloy are debtor counsel.
Alvarez & Marsal North America is LightSquared's financial adviser, and Moelis is its investment banker.
David M. Friedman of Kasowitz, Benson, Torres & Friedman represents Harbinger.
Glenn M. Kurtz and Thomas E. Lauria of White & Case LLP are counsel to an ad hoc group of LightSquared LP lenders. Steven Zelin and C.J. Brown lead a Blackstone Advisory Partners team providing financial advice.
Rachel C. Strickland and Mary K. Warren of Willkie Farr & Gallagher LLP are counsel to SP Special Opportunities.