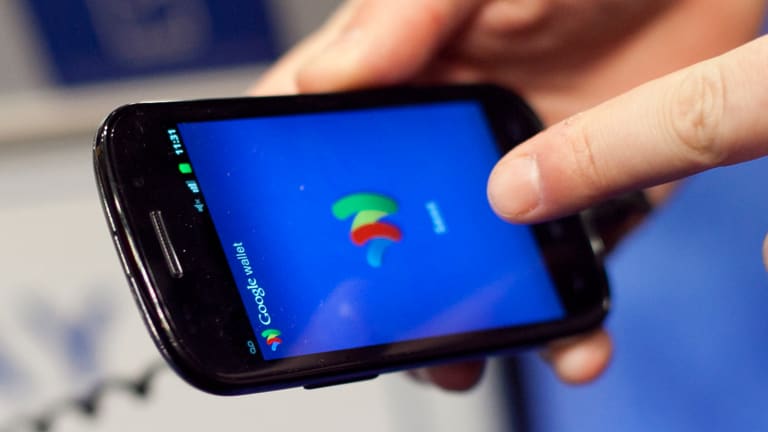 Liberty Global Buys Wireless Carrier Base in Deal to Expand Telenet
The acquisitive cable company Liberty Global has bought its own cellular network, Base, in Belgium. The deal could be the start of something bigger.
NEW YORK (TheStreet) -- Acquisitive Denver cable company Liberty Global (LBTYA) on Monday agreed to buy Belgian phone companyBase but also hinted that its interest in acquiring European wireless providers may be waning.
Liberty said it would pay €1.325 billion ($1.43 billion) for Base, the Belgian unit of Dutch Royal KPN. Liberty would use €1 billion in new debt as well as existing cash to add Base's wireless network and fixed-line customers to its Telenet (TLGHF) Belgian broadband subsidiary.
"Through the acquisition of Base Company we have made a significant step to secure long-term mobile access conditions, ensuring we are well-positioned to effectively compete for the future growth opportunity of mobile data," said Telenet CEO John Porter in a statement.
Acquisitions helped Liberty Global become a force in European cable and are allowing it to piggyback into telephone service as customers clamor for telephone, Internet and entertainment content -- through both fixed-line and cellular networks -- from a single provider. The triple- and quad-play packages are forcing Europe's phone and cable companies to retrench, selling off peripheral activities to focus on their own backyards.
Amsterdam-based KPN already sold its German cellular network to Telefónica Deutschland, the German unit of Spain's Telefónica (TEF) , after the high cost of wireless licenses and network investments weighed on its bottom line. Three years ago it also tried to sell Base -- with Liberty seen as a keen suitor -- but halted the auction after it was disappointed with bids.
Liberty first bought a holding in Telenet from rival U.S. cable investor John Callahan in 2004 and gradually gained control of the company. A 2013 tender offer failed to take Telenet private but left Liberty with 58.4% of the company.
Still, Liberty Global has said it preferred not to tie up capital by buying phone companies to complement its cable businesses. Instead, Liberty has said it wanted to lease time on rival networks and be what is known as a Mobile Virtual Network Operator, or MVNO, rather than run its own networks.
Liberty CEO Mike Fries Monday reiterated that stance. "Elsewhere in Europe we will continue to focus primarily on our existing MVNO arrangements and rapidly developing Wi-Fi networks to provide seamless mobile voice and data services to our customers," he said.
Telenet was already operating as an MVNO and has lured 895,000 customers with discount offerings and will now fold in Base's 3.3 million cellular customers. Last year, Base had €690 million in revenue. Telenet said it expected to save €150 million annually through the combination, primarily by moving its own cellular customers onto Base's network.
Analysts at UBS said the Base acquisition may raise Liberty's importance on the European phone market where the reshuffling has left the U.K.'s Vodafone (VOD) in need of a strong partner. Both BT (BT) and Hong Kong's Hutchison Whampoa (HUWHY) are making major acquisitions in the U.K., weakening Vodafone at home.
The analysts resurrected speculation about a Vodafone/Liberty combination.
"With ongoing mobile consolidation happening across Europe and greater discipline by the mobile operators in offering 4G MVNO deals, this reported deal suggests potentially Liberty may be revisiting its strategy," the analysts wrote. "If any deal between Vodafone and Liberty were to occur, it could be a merger of equals or Liberty acquiring Vodafone, rather than Vodafone acquiring Liberty."
KPN shares rose 2.2%, or 7 cents, to €3.24 in morning Amsterdam trading, with Telenet gaining 4.2%, or €2.20, to €54.69 in Brussels. Liberty is traded on Nasdaq, where its shares on Friday closed 1.3%, or 67 cents, lower at $50.57.