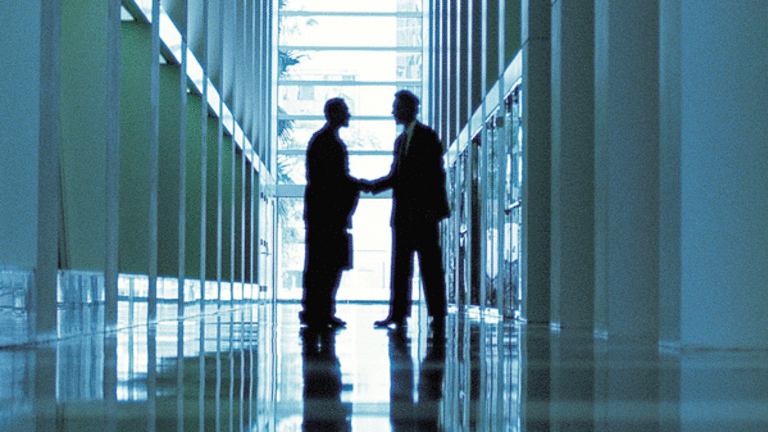 Kroger Bags Vitacost for $280M
Supermarket operator aims to bolster e-commerce business with $8 per share bid.
NEW YORK (The Deal) -- Supermarket operator Kroger (KR) - Get Report said Wednesday it would expand its presence as an online retailer of vitamins and other nutritional products, agreeing to acquire Vitacost.com (VITC) for $280 million in cash.
Terms of the deal call for Cincinnati-based Kroger to pay $8 per share for Vitacost, a premium of 51% to the target's closing price Feb. 19, prior to Vitacost announcing it was exploring options.
Boca Raton, Fla.-based Vitacost offers more than 45,000 vitamins, minerals, herbs, supplements and other related products to more than 2.3 million active customers. The company employs more than 800 and operates distribution centers in North Carolina and Nevada.
Kroger, which operates 2,642 supermarkets in 34 states, as well as 787 convenience stores, 324 jewelers and 37 food processing plants, has been pushing to expand its exposure to natural foods and nutrition. The company said the deal fits into that strategy, and helps it to grow its online presence.
"Vitacost.com's talented team has built an exceptional online retail destination in the growing nutrition and wellness market, with an enviable technology and fulfillment infrastructure," Kroger CEO Rodney McMullen said in a statement. "At the same time, we will build on Vitacost.com's e-commerce platform by integrating it with our existing digital offerings to create exciting new levels of personalization and convenience for our customers."
Kroger intends to finance the transaction with debt, saying post-close it intends to operate Vitacost as a separate subsidiary.
Vitacost said in February it was working with Jefferies to explore options. Vitacost had been facing mounting pressure from shareholders, including 7.7% holder Beverly Hills hedge fund Consac, which released a letter to Vitacost's board Feb. 20 demanding it launch a sale process.
Holders of 26.2% of Vitacost shares have agreed to support the Kroger deal and tender their shares into the offer.
The company was founded in 1994 as Nature's Wealth Co., and nearly succumbed to bankruptcy in 2010. In recent years, Vitacost has had success growing its top-line but suffered negative Ebitda and recurring losses. Vitacost generated an Ebitda loss of $7.74 million on sales of $389.82 million in the 12 months ending March 31.
Wilson Sonsini Goodrich & Rosati joined with Jefferies to advise Vitacost on the deal, with Weil, Gotshal & Manges advising Kroger.