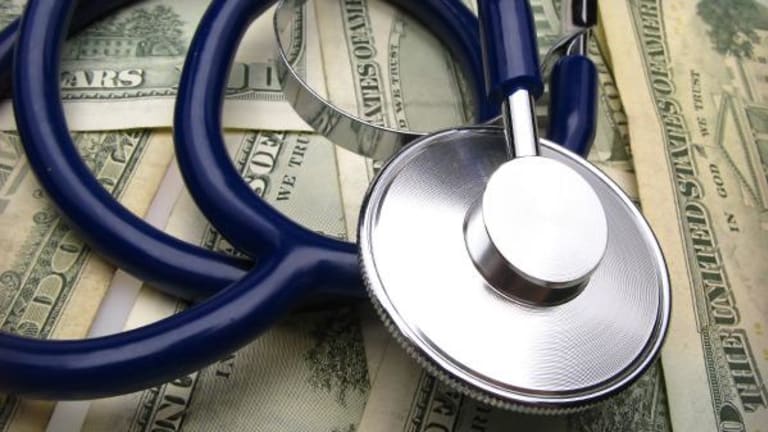 Konica Minolta and Ambry Pair to Accelerate in a New Field—Precision Medicine
This CEO says personalized medicine Is the future. More M&A could help the company continue its expansion into the sector.
This CEO says personalized medicine Is the future. More M&A could help the company continue its expansion into the sector.
Typically known for photocopiers, printers, and even cameras (way back in the day), Tokyo-based Konica Minolta Inc. (KNCAF) is now diving further into healthcare, thanks to its $1 billion, July 6 deal with Ambry Genetics. The deal will drive Konica Minolta's foray into precision medicine.
The U.S. Food and Drug Administration defines precision medicine as "an approach for disease treatment that tailors medical therapies, including medications, to the needs of individual patients." And, according to Ambry Genetics Corp. CEO Aaron Elliott, it's the future of healthcare.
In a recent blog post the FDA highlighted some recent advancements in precision medicine.
From a personalized medicine standpoint, Konica Minolta and Ambry Genetics couple quite well, given their core technologies.
Kiyotaka Fujii, senior executive officer of Konica Minolta and president of its global healthcare division, in an interview with The Deal, broke down precision medicine in even simpler terms: "We try to provide the right drug to the right patient with the right dose."
Konica Minolta trades around $8.28 over the counter.
According to Fujii, the United States healthcare system racks up $700 billion in expenditures, yet 30% of that spending isn't effective due to incorrect dosing and prescriptions. "But, by having a finer and more precise diagnostic tool at the molecular level with DNA and proteins, you can [examine] a particular patient's attributes" to garner the best approach [and save money]," he continued.
Oncology is one specialty field believed to derive the most value from precision medicine, due to the variability of how cancer cells respond to treatment. Drug development is also expected to accelerate by using the approach.
"When you combine the genetic expertise and the protein expertise, we could help identify new biomarker signatures for new drug development," Fujii added.
Both executives cited insurance companies as potential obstacles, particularly in regards to reimbursement for genetic tests. But according to Elliott, insurance companies should be excited by prospects for cost savings. "We have to show the economical benefit, which is an advantage of personalized medicine," said Elliott. "It actually saves the healthcare system money -- insurance companies should be excited at this partnership because ultimately, it will result in savings for them."
Precision medicine also offers a pretty penny. Fujii predicts that the medical unit of Konica Minolta will reap in around $2 billion in revenue and projects profit to fall into the 20% range.
"When you think of genetic testing and research, a majority of it is only conducted in the United States," said Ambry's Elliott. "The ethnicity and diversity that we have in our database is very limited to Caucasians. With this acquisition, we'll be able to hold a global footprint in Asia and in Europe, which will give us a clear advantage when we examine mutations and other variations."
Shares of Konica Minolta trade around $8.28 in the U.S. over-the-counter market.
Konica Minolta has its sights set on integrating Ambry's technologies in Japan, followed by France, thanks to a research agreement between Konica Minolta and the Pasteur Institute.
When the deal with Aliso Viejo Calif.-based Ambry was announced, Konica Minolta CEO Shoei Yamana said the acquisition was "the first in a series of strategic initiatives to secure a leading position for Konica Minolta in precision medicine," implying that more M&A in the sector could be on the way.
The field, Yamana said, "will pave the way for a fundamental shift in the way medicine is practiced globally."
Investors should be excited too, given the market potential. Pharmacogenomics, the study of how genes affect a person's response to drugs, is one form of precision medicine. The Pharmacogenomics Technology market is expected to reach 18.3 billion by 2025, according to a recent report published by Grand View Research, Inc.
Other imaging companies like IBM (IBM) - Get Report are trying to capture a slice of the precision medicine pie as well. Researchers relied on IBM's Watson unit for a June 11 study showing how precision medicine can provide potential clinically actionable insights within just 10 minutes rather than the 160 hours a human analysis would require. In a field where researchers and doctors are working against the clock, the time saving could be critical.
"We believe this partnership will fast-forward the industry at least five years in the short-term," said Elliott.