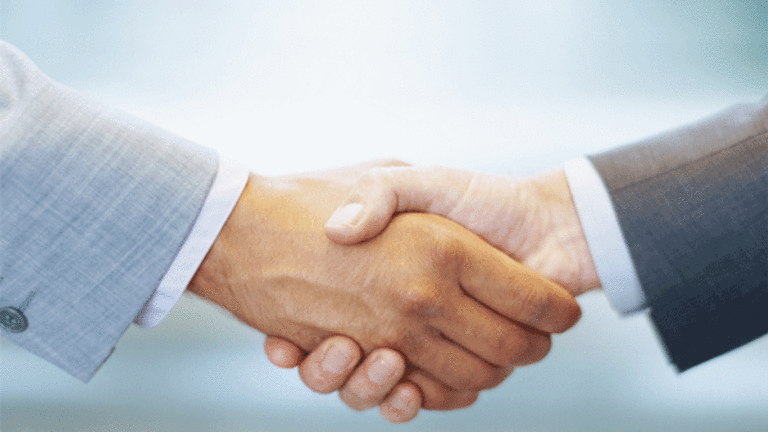 Kodak Deal Points to Photo Finish for 2011 Cash (Update 1)
Kodak's asset sale and cash raising plans may end 2011 with a photo finish.
Story updated to include Kodak spokesperson comments in eighth paragraph
NEW YORK (
) --
Eastman Kodak
undefined
may sell its online photo-sharing business called
Kodak Gallery
to in a continued effort to avert a cash shortfall and potential bankruptcy.
The
Wall Street Journal
reports that private equity firms and retailers are looking to buy Kodak's online photo's business, which currently stores digital photos that can be printed into memorabilia like cards and calendars using Kodak's printing technologies for a fee. According to anonymous sources familiar with the talks, the sale could net "hundreds of millions of dollars."
Kodak shares fell over 7% Thursday, falling to $1.18 and adding to share losses nearing 80% year-to-date.
Earlier in November, Kodak announced it sold its Image Sensor Solutions business to private-equity fund
Platinum Equity
for an undisclosed price. The news of the deal followed the company's third quarter earnings in which it highlighted asset sales as a way to survive a widening loss and cash burn -- along with new financing arrangements.
In its third quarter earnings, the company said it expects to raise as much as $550 million in asset sales and patent licenses by year-end, and is also looking for $500 million in financing.
Today's rumors of a digital photo's business sale along with previous financing announcements may be a signal that the company's patent sale and intellectual property litigation plans won't raise enough cash to ensure the 131-year old camera pioneer's survival in 2012.
For Kodak, which has seen cash fall to $862 million in its quarter ended in Sept. 30 from $1.4 billion at that time in 2010, sales of businesses and patents in addition to intellectual property litigation are what it's pinned as the best hope for raising cash in a year's time. However, even with today's rumors and an earlier ISS sale, it's unclear how much progress the Rochester, N.Y.-based company has made on the cash-raising front.
Responding to a Thursday email from
TheStreet
, Gerard Meuchner, director of communications for Kodak wrote, "as for the rumors in the WSJ today, as a matter of practice, we don't comment on rumor or speculation." Meuchner did confirm that the ISS sale was not part of $120 million in deals struck since the end of the third quarter, which Kodak Chief Executive Antonio Perez referenced in a November earnings call with analysts.
In his third-quarter call, Perez said the company expected to end the year with $1.4 billion in cash and noted that asset sales have closed since the start of the quarter, which he said, "will contribute in the aggregate about $120 million to our fourth-quarter cash generation. We expect to complete additional transactions in the next two months and it is usual that these transactions tend to be completed in the fourth quarter every year."
In a note after Kodak's third-quarter earnings were released, Moody's analyst Richard Lane wrote that while the company has finished its cash burn for the year, it needs to urgently raise funds to weather the first half of 2012.
Lane wrote of Kodak's capital position that "without material cash inflows over the near term from intellectual property sales or licensing agreements, or the additional secured funding that the company is currently exploring, the probability of a debt restructuring mount." He added, "Absent material funding or patent sale proceeds, our analysis shows Kodak running out of domestic liquidity between the second and third quarter of 2012."
In previous quarters, Kodak said it would look to raise as much as $600 million in cash by the end of the year to shore up its financial strength through sales of its 1,100-strong patent portfolio and ongoing intellectual property litigation with companies such as
Apple
(AAPL)
and
Research In Motion
(RIMM)
. Previously, Kodak targeted finishing 2011 with as much as $1.7 billion in cash.
Overall, Kodak's third quarter signaled that its earnings are declining faster than it can engage in sales or litigation to raise much needed capital. Kodak reported earnings that showed its cash fell nearly 10% to $862 million, its loss widened to $222 million or 83 cents a share, missing analyst estimates surveyed by
Bloomberg
.
The company has reported quarterly losses of over $100 million since this point last year.
Kodak also guided investors to expect increasing losses as high as $400 million for 2011, more than doubling its expectations for losses from continuing operations before interest and taxes. It also tempered annual revenue expectations to be as little as $6.4 billion this year.
For the rest of 2011, Eastman Kodak continues to expect to sell between $250 million and $350 in intellectual property licenses and another $200 million from other assets.
Kodak previously said it could sell 10% of its overall patent portfolio for what analysts estimate may be worth more than $1 billion after deals earlier this year like
Google's
(GOOG)
acquisition of
Motorola Mobility Holdings
(MMI)
, for its trove of patents and
Nortel's
$4.5 billion sale of patents and intellectual property in July to a consortium of tech giants including Apple and Research In Motion signal strong demand.
The company is also litigating some of its digital patents. Perez said in July that "we remain confident that the patents being litigated will be found to be valid and infringed."
Even with sale announcements and rumors, it's still unclear how much progress Kodak has made in its asset sale or cash projections for 2011. Even less clear is whether Kodak can find the cash to make it to September 2012. If not, financing may a second best option.
Of the financing arrangement announcement, Lane wrote, "While $500 million would boost near-term liquidity, the additional secured funding is negative for existing creditors as it piles on more senior debt obligations while Kodak's picture becomes still murkier."
-- Written by Antoine Gara in New York