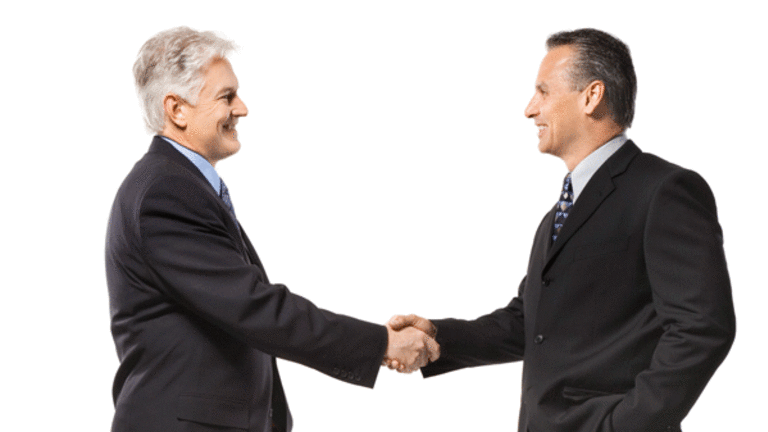 Kodak's Patent Pivot May Not Avert Bankruptcy (Update 1)
Kodak may file for bankruptcy within a matter of weeks if patent sales can't be reached.
Updated to reflect Kodak comment, analyst comments and closing stock prices
NEW YORK (
) --
Eastman Kodak's
(EK)
midyear change in strategy from using patents to strike licensing partnerships - to their outright sale - has yielded few results and may push the storied company to the brink of bankruptcy.
Kodak is desperately looking to raise cash through sales of its 1,100-strong digital imaging patent portfolio in order to stay afloat. But after years of cutting licensing agreements for those same patents to generate profits, Kodak may have inked too many deals for potential buyers to swallow.
Kodak is preparing a bankruptcy filing in the coming weeks of patent sales aren't realized, according to reports by the
Wall Street Journal
, which cite unnamed sources. The company, which has roughly 19,000 employees, is currently looking to sell patents and business lines, while also litigating intellectual property infringement claims to raise capital and avert a cash shortfall later in 2012.
But the company's plans to offload lucrative patents to hungry buyers -- following purchases by
Google
(GOOG) - Get Alphabet Inc. Class C Report
,
Apple
(AAPL) - Get Apple Inc. (AAPL) Report
and
Research In Motion
(RIMM)
this summer -- comes with too many strings attached, an industry professional says.
"It's very difficult to sell patents which have so many encumbrances," says Alexander Poltorak, CEO of General Patent.
Heavily licensed patents are difficult to value because buyers would need to see how far partnerships travel and if infringement claims are already protected by pervious settlements, says Poltorak. He sees Kodak's portfolio as most closely resembling
InterDigital
(IDCC) - Get InterDigital, Inc. Report
and
Tessera Technologies
(TSRA)
in its size and monetization. In contrast,
Motorola Mobility's
(MMI) - Get Marcus & Millichap, Inc. Report
portfolio -- which was a key in its $12.5 billion sale to Google -- is much less burdened. "
Motorola Mobility has been very careful about licensing their patent portfolio...
That's why Google was interested in buying them," adds Poltorak.
"We have contemplated shifting our IP monetization approach at an appropriate time which I repetitively said it was about 2012. Given the vision trends in the IP market place and the hiking demand for primer intellectual property portfolios that time has arrived," said Kodak Chief Executive Antonio Perez in a third quarter earnings call.
A lack of digital imaging patent sales since the strategy was unveiled may reflect the company's past success in licensing intellectual property. "We have been successfully monetizing our IP portfolio for seven years," added Perez. For instance, in the fourth quarter Kodak said that licensing agreements will help it end fiscal 2011 with up to $1.4 billion in cash -- a significant boost.
In its third quarter earnings, Kodak said it expects to raise as much as $550 million in asset sales and patent licenses by year-end, and is also looking for $500 million in financing.
As Kodak's cash fell to $862 million in its quarter ended in Sept. 30 from $1.4 billion a year ago, the 131-year old camera's pioneer has pinned its hopes on asset sales, patents disposals and intellectual property litigation as its best hope for raising cash.
In December, Kodak sold its Gelatine business for an undisclosed price, meanwhile three directors resigned from the company's board by year-end. In January, the
New York Stock Exchange
warned that Kodak would be delisted by midyear unless its finances improved.
On news of a potential bankruptcy filing Kodak shares fell over 28% to 47 cents in Wednesday trading. The Rochester, NY., based company's shares, once a component of the
Dow Jones Industrial Average
, shed over 80% in 2011.
Currently, Kodak bonds are rated Caa2 by Moody's and CCC by Standard & Poor's, both junk ratings. The company has $1.56 billion in outstanding debt, as of the third quarter. In March, Kodak issued $500 million in callable bonds maturing in 2019, using Citigroup, Bank of America Merrill Lynch and Morgan Stanley to manage the offering.
In November
Wall Street Journal
reported that private equity firms and retailers are looking to buy Eastman Kodak's online photo-sharing business called
Kodak Gallery
, which stores digital photos that can be printed into memorabilia like cards and calendars using Kodak's printing technologies for a fee. According to anonymous sources cited by the
Journal
, the sale could net "hundreds of millions of dollars."
Earlier in November, Kodak announced it sold its Image Sensor Solutions business to private-equity fund
Platinum Equity
for an undisclosed price. However, Eastman Kodak confirmed to
TheStreet
that the ISS sale was not part of $120 million it has raised since the end of the third quarter. In a call with analysts after third quarter earnings were released in November, Kodak CEO Perez said that asset sales since the quarter ended, "will contribute in the aggregate about $120 million to our fourth-quarter cash generation."
To be seen is whether Kodak will reach its patent sale goals, or if it will resort to a bankruptcy filing in coming weeks, ahead of a cash shortfall later in 2012. Kodak spokesperson Christopher K. Veronda declined to comment citing the company's "long-standing policy not to comment on market rumors or speculation."
In a note after Kodak's third-quarter earnings were released, Moody's Moody's analyst Richard Lane said that while the company survived its cash burn for 2011, it needs to urgently raise funds to weather the first half of 2012.
Lane wrote of Kodak's capital position that "without material cash inflows over the near term from intellectual property sales or licensing agreements, or the additional secured funding that the company is currently exploring, the probability of a debt restructuring mount." He added, "Absent material funding or patent sale proceeds, our analysis shows Kodak running out of domestic liquidity between the second and third quarter of 2012."
Which institutional investors stand to lose the most in Eastman Kodak's bankruptcy filing? Based on filings for the quarter ended Sept. 30, Vanguard Group is the biggest loser in Kodak's bankruptcy filing as the holder of almost 12.9 million shares of common stock, or 4.8% of those shares outstanding.
Bill Miller and Legg Mason are next in line with more than 9.2 million shares. Investors are likely familiar with Miller's stake in Kodak, a position he started more than a decade ago. At one point, Legg Mason owned 25% of Kodak. During the third quarter, Legg Mason slashed its position in Kodak in half, dumping nearly 9 million shares.
Among hedge funds, AQR Capital and Davidson Kempner were the largest holders of Kodak with 1.6 million and 1.1 million shares, respectively. Other well-known hedge funds holding shares of Kodak on Sept. 30 included SAC Capital, D.E. Shaw, Citadel Advisors and Moore Capital.
Institutional investors aren't required to disclose fourth-quarter changes to holdings until 45 days have passed since the end of the quarter, which would come around Valentine's Day, so it's possible that many of these mutual funds and hedge funds whittled their stake or sold completely out of positions in Kodak between Oct. 1 and Dec. 31.
For more on Kodak shares, see
TheStreet's
portfolio of
3 iconic companies on the brink
.
-- Written by Antoine Gara and Robert Holmes in New York