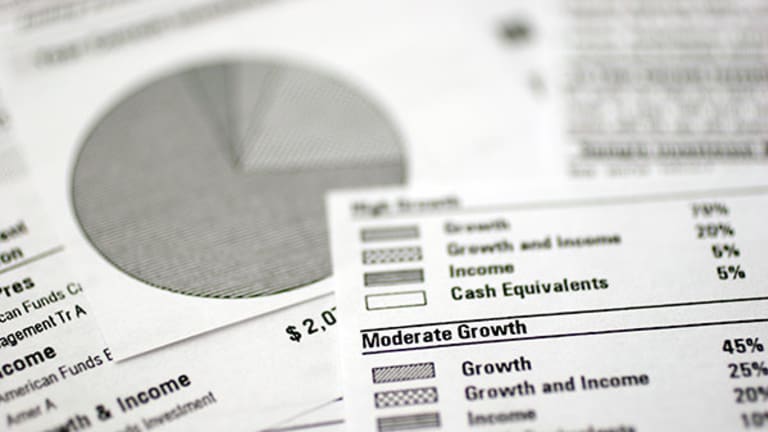 Kerrisdale Launches Campaign to Push Webster Into an HSA Spinoff
Activist investor Sahm Adrangi is urging the bank to sell off its health savings account business, arguing that the two units would be worth more separately than they are together.
NEW YORK (The Deal) -- Sahm Adrangi, founder of activist fund management firm Kerrisdale Capital, on Monday launched a campaign against Webster Financial (WBS) - Get Free Report , pressing the regional bank to spin off its health savings account unit.
The insurgency at the $3 billion market capitalization company is likely to be a long one, potentially stretching into 2016 and perhaps culminating in a proxy fight.
In a 45-page report, Adrangi argues that the bank is undervalued, partly because the market doesn't appreciate the full value of the division that provides health savings accounts -- deposits tied to high-deductible health plans and used to pay for a range of medical expenses.
At least one analyst suggested that Adrangi may be right.
"I would agree at a high level with Adrangi's thesis," said Robert Ramsey, analyst at FBR Capital Markets. "Webster is not given credit for this high-growth, long-duration deposit base. There is hidden value here. It is hard to know how to put a dollar on that."
Adrangi, a 2% Webster stakeholder, argues that HSAs have exploded in popularity in recent years as employers and policy-makers sought new ways to restrain health spending. By spinning off the HSA unit, he suggests, the bank's overall value would spike up to $46 a share, substantially higher than Webster's Friday close of $35 a share.
The Sheboygan, Wis.-based bank's HSA unit recently became the nation's largest provider of health savings accounts, largely due to its acquisition of JPMorgan Chase's (JPM) - Get Free Report health savings account business. That deal roughly doubled Webster's HSA business.
In a statement released Monday, Webster said it has considered strategic options for the HSA unit over the years, and that it had "consistently found that it is best suited inside Webster." The statement added that the bank believes there is an economic benefit to the "low-cost, long-duration" deposits that come with the unit. "This compelling financial advantage and other competitive benefits derived from being a bank, including end-to-end relationships with our clients and cross-sell opportunities with our customers, are available only if HSA Bank remains under Webster's control," Webster said.
People familiar with Kerrisdale note that it is unlikely that the firm will launch a proxy fight at the company's 2015 annual meeting. They contend that Adrangi wants to give Webster time to integrate JPMorgan's former HSA business, and then consider how it could spin off the HSA unit as a whole.
Nevertheless, observers contend that Adrangi is keenly aware of the company's upcoming 2015 deadline for director nominations, set for the end of March, suggesting that a proxy fight this year is not completely out of the question.
Ramsay said he believes it is unlikely Webster will readily agree to sell the unit. "The last thing Webster wants to do is get rid of this great business," Ramsay said. "They've just taken a step to double its size. I don't think there is any near-term desire to spin it off. They would like to grow this business. It will be even more valuable in a higher interest rate environment."
It's unclear what Adrangi will do next, given that it appears Webster, as expected, doesn't to want to follow his advice.
Kerrisdale, which was launched in 2009, has only completed one proxy fight to date -- a partly successful effort at Morgans Hotel Group in 2014. Adrangi sought to replace the entire board by nominating seven candidates and he succeeded at getting two directors installed. Webster doesn't have a classified board, so it is possible that Adrangi could launch a change-of-control director election.
Most of Adrangi's campaigns have been public shorting insurgencies and, as a result, he doesn't have much experience with traditional activism. His shorting battles have targeted Globalstar (GSAT) - Get Free Report, Five Below (FIVE) - Get Free Report and Cardtronics (CATM) - Get Free Report. In an ongoing campaign, Adrangi contends that Globalstar's spectrum asset is worthless.
Adrangi did have a successful 2013 long-focused activism campaign at Lindsay (LNN) - Get Free Report. Kerrisdale, a 3% stakeholder, urged Lindsay to return cash to shareholders or otherwise make better use of it. In response, the company doubled its dividend, announced a share repurchase plan, and made an acquisition. Adrangi said he sent them a note of congratulations. Lindsay didn't return calls.
At Webster, Adrangi believes there are two good divestiture approaches -- one that spins off the HSA custodian business but maintains deposits with Webster, and another that divests the HSA business into a separate, standalone bank. Adrangi argues that the full spinoff of the HSA business as a full-fledged bank "appears to be the preferable option." That would require regulatory approval, but Adrangi contends that such approvals are achievable. "Given Webster's secure capital position and the strength of HSA Bank management, we believe the pathway to regulatory approval is reasonable," he said. "We're trying to highlight the value and get a discussion going about a spinoff."
Both Adrangi and Ramsey suggested that it may be useful to compare Webster's HSA business with that of HealthEquity (HQY) - Get Free Report, an HSA custodian that has a $1.1 billion market capitalization. "Webster's HSA business could be worth more than $2 billion because it is more than twice HQY's size," Ramsay said.
Read more from
: