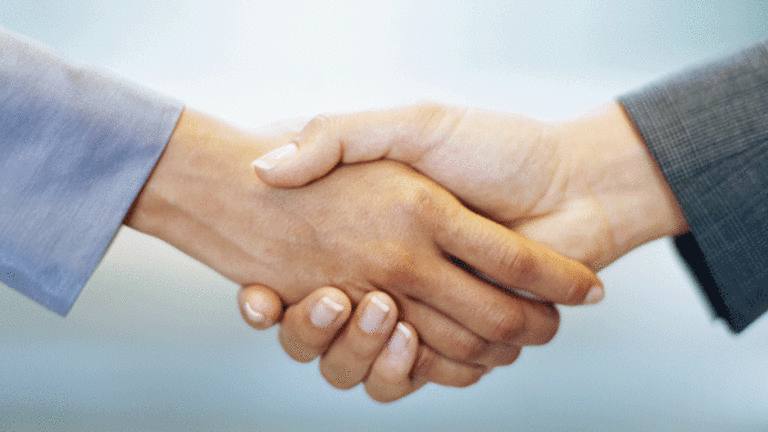 Publish date:
Judge Rejects Fisker's Sale Process
A bankruptcy judge has rejected Fisker Automotive Holdings Inc.'s sale motion in favor of an auction process proposed by unsecured creditors of the electric vehicle maker.
A bankruptcy judge has rejected Fisker Automotive Holdings Inc.'s sale motion in favor of an auction process proposed by unsecured creditors of the electric vehicle maker.
NEW YORK (The Deal) -- A bankruptcy judge has rejected Fisker Automotive Holdings' sale motion in favor of an auction process proposed by unsecured creditors of the electric vehicle maker.
According to a Monday notice, Chief Judge Kevin Gross of the U.S. Bankruptcy Court for the District of Delaware in Wilmington on Jan. 10 rejected "certain terms" in connection with Fisker's proposed $79.73 million private sale of its assets to Hybrid Tech Holdings.
An order had not been entered as of Monday, but the notice indicated the sale hearing would resume Monday afternoon. Court minutes from Monday's hearing show Gross ordered parties in the case to auction, with a cap of $25 million on credit-bidding.
Parties are negotiating orders resolving the debtor's motion for final approval of its postpetition loan from Hybrid, its request for confirmation of its liquidation plan and the motion from the official committee of unsecured creditors for a rival sale process and replacement debtor-in-possession financing.
Court papers did not indicate whether Hybrid would lead bidding at auction or if the stalking horse would be Wanxiang America, the lead bidder proposed by the creditors' committee.
Hybrid earlier on Monday submitted a revised asset purchase agreement conforming with Gross' bench ruling on Jan. 10, although the company asserted the decision was "erroneous" and said it would promptly appeal the decision or take other action.
Hybrid's proposed stalking-horse offer includes a credit bid of $25 million, $30 million in cash, the assumption of certain liabilities, $1.85 million in contributions and the modification of its DIP financing to remove a lien on certain causes of action on the effective date of a Chapter 11 plan. Hybrid also said it would give unsecured creditors at least $5.5 million of the purchase price if the creditors' committee supported Hybrid's bid to be stalking horse before the debtor made its decision on a lead bidder.
Hybrid did not request a breakup fee or expense reimbursement in connection with the revised APA.
The company spent $25 million to acquire a Fisker loan at auction from the U.S. Department of Energy on Nov. 22.
Hybrid originally offered roughly $79.73 million for Fisker, agreeing to credit-bid $75 million of the loan, waive $4 million of the debtor's liability under a postpetition credit facility and to make $725,000 in cash payments in connection with a liquidation plan.
The committee on Dec. 30, however, proposed a rival sale process and replacement debtor-in-possession financing from Wanxiang, which on Jan. 29, 2013, acquired substantially all assets of A123 Systems, the bankrupt maker of lithium-ion batteries for Fisker vehicles, in a $256.6 million deal.
The committee asserted its sale process would allow for higher offers than the Hybrid bid. The exact amount of the Wanxiang offer initially was unclear from court papers, as the asset purchase agreement was filed under seal, but court papers filed Jan. 9 show the offer from the Chinese auto parts company includes $35 million in cash, 20% of the stock in the reorganized debtor, the assumption of certain liabilities, $1.73 million in contributions and the contribution of most causes of action to a liquidation trust.
Under the proposed bidding procedures, rival bidders would have until Jan. 28 to deposit $5 million and top Wanxiang's offer by at least $1.1 million, including a $500,000 breakup fee and expense reimbursement of up to $500,000. Offers also would have to repay the DIP.
If Fisker received a rival bid, it would hold an auction on Jan. 31, at which offers would have to increase in increments of at least $100,000.
Gross would consider the sale on Feb. 3.
Wanxiang's $9.14 million DIP, meanwhile, would be priced at 10%, according to court papers filed Jan. 9.
Fisker on Jan. 1 objected to the committee's motions, asserting it has obtained additional concessions from prospective buyer Hybrid.
The Anaheim, Calif., debtor said Hybrid has agreed to provide an additional $1 million in cash collateral to Fisker's estate, to split the proceeds from the disposition of the debtor's Wilmington, Del., plant and to assume up to $2,000 in warranty liabilities per vehicle related to intellectual property.
According to a Nov. 22 declaration from Fisker chief restructuring officer Marc Beilinson of Beilinson Advisory Group, Fisker filed for Chapter 11 that day after it failed to achieve certain financial covenants and project milestones under a loan agreement with the DOE.
The DOE arranged for Fisker to borrow up to $530 million from the Federal Financing Bank through the Advanced Technology Vehicles Manufacturing Loan Program. Fisker drew $192 million on the loans and also raised equity financing from a slate of venture capital, private equity and sovereign wealth funds.
The debtor's loan agreement required the company to produce, manufacture and sell 11,000 Karma sedans, which it said is the world's first environmentally responsible luxury plug-in hybrid electric vehicle.
The debtor was forced to delay production of the Karma until October 2011 for a number of reasons, including completion of vehicle and manufacturing engineering, finalizing tooling and component specifications with the company's supply chain and completing safety and emissions testing and certifications. Once production began, vehicle sales failed to meet expectations.
In addition, negative press, initial quality and performance issues and challenges arising from the debtor's suppliers further compounded the company's issues.
The high-voltage battery packs for the car, essential for an electric vehicle and manufactured by A123 Systems, exhibited numerous performance problems. A123 suspended battery production when it filed for bankruptcy on Oct. 16, 2012, leaving the company without a high-voltage battery supplier.
The debtor has not restarted production of its vehicles since a previously scheduled seasonal shutdown began in July 2012.
The debtor retained Evercore Group to help explore strategic alternatives in April 2012, and focus shifted to a sale process in December 2012, with no definitive agreement emerging.
Fisker was founded in 2007 with the goal of designing, assembling and manufacturing premium hybrid vehicles. The company's Karma sedans were assembled by Valmet Automotive Inc., and Fisker planned to produce a new sedan, the Atlantic, in the near future.
In court papers, Fisker reported $281.35 million in assets and $467.93 million in liabilities.
Debtor counsel James H.M. Sprayregen, Anup Sathy and Ryan P. Dahl of Kirkland & Ellis LLP and Laura Davis Jones of Pachulski Stang Ziehl & Jones LLP did not immediately return requests for comment.
William R. Baldiga of Brown Rudnick LLP and Mark Minuti of Saul Ewing LLP represent the creditors' committee.
Bojan Guzina and Andrew F. O'Neill of Sidley Austin LLP and Edmon L. Morton of Young Conaway Stargatt & Taylor LLP are counsel to Wanxiang.
Peter Benvenutti of Keller & Benvenutti LLP and Richard A. Barkasy and Fred W. Hoensch of Schnader Harrison Segal & Lewis LLP represent Hybrid.
Baldiga, Minuti, Guzina and Benvenutti also did not return requests for comment.