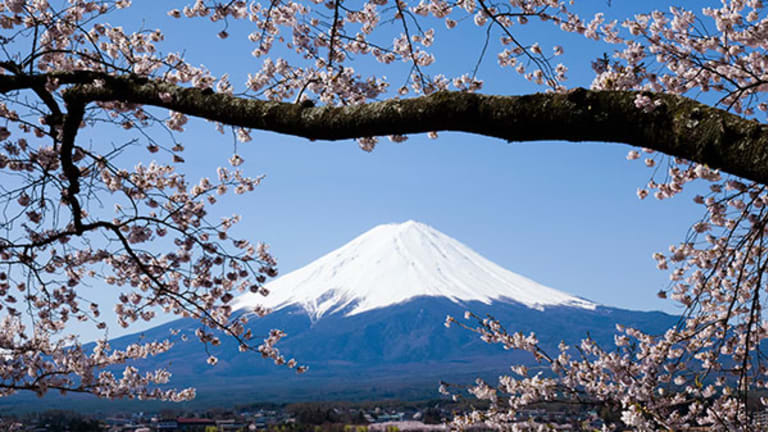 Japan's Sumitomo Life Pays $3.8 Billion for Symetra Financial
The wave of deals between Japanese and U.S. insurers continues with the Tokyo-based life insurer's acquisition of the company located in Washington state.
NEW YORK (The Deal) -- Sumitomo Life Insurance, the Tokyo-based life insurer, agreed to acquire Symetra Financial (SYA) of Bellevue, Wash., in an all-cash deal valued at $3.8 billion, the company announced on Tuesday. The deal is the latest in a string of acquisitions of U.S. insurers by their Japanese counterparts.
Symetra provides employee benefits, annuities and life insurance. Its shareholders will receive $32 per share in cash when the deal closes, which is expected to be late in the first quarter or early in the second quarter of 2016, the announcement said. Shareholders will also receive a previously announced special dividend of 50 cents per share in cash.
The deal value of $3.8 billion represents a 32% premium over Symetra's average stock price of $24.64 for the 30 days ended August 5. Symetra had $34 billion in assets and 1.7 million customers as of June 30, while Sumitomo Life had $229 billion in assets and approximately 6.8 million customers as of March 31, according to the announcement.
Sumitomo Life does not currently have operations in the U.S., and will make Symetra its platform in the states. Symetra's current management is led by president and CEO Thomas Marra, who will remain in charge of the Bellevue company.
Sumitomo President and CEO Masahiro Hashimoto said the deal "will further enhance our financial and earnings foundation by expanding the size of overseas revenues, diversifying the revenue base and thereby enabling us to build a well-balanced overseas business portfolio across Asia and the U.S."
Sandler O'Neill & Partners LP analyst John Barnidge said the deal does not come as a huge surprise given that the stock has been re-rated higher over the course of the year. Berkshire Hathaway (BRK.A) - Get Berkshire Hathaway Inc. Class A Report and White Mountains Insurance Group Ltd. have collectively held a 35% stake in the company since 2004, Barnidge said, adding that the firms were likely interested in monetizing their investments.
Barnidge could not confirm whether Symetra held an auction process but said, if there were an auction process, it was likely among Japanese insurers.
"Japanese money has been hot," Barnidge explained, as Japanese regulators are pushing to get Japanese companies to diversify their businesses. And in the U.S., the low-interest environment has taken its toll, leading U.S.-based insurance companies to be much more open to sales, he added. There has been a slew of recent deals between Japanese and U.S.-based insurance companies. Among them are the acquisition of Birmingham, Ala.-based ProtectiveLife Corp. by Tokyo-based The Dai-ichi Life InsuranceCo. for $5.7 billion last year, Tokyo-based MeijiYasuda Life Insurance Co.'s acquisition of Portland, Ore.-based StanCorp Financial Group (SFG) in a deal valued at $5 billion last month and Tokyo-based Tokio Marine Holdings' acquisition of Houston, Texas-based HCC Insurance Holdings for $7.5 billion in June.
One potential target to watch is Fidelity & Guaranty Life Insurance undefined, Barnidge said, adding that HRG Group previously known as Harbinger Group, has owned an 81% stake in the company since 2011. In April, HRG said it was considering a potential sale of at least a portion of that.