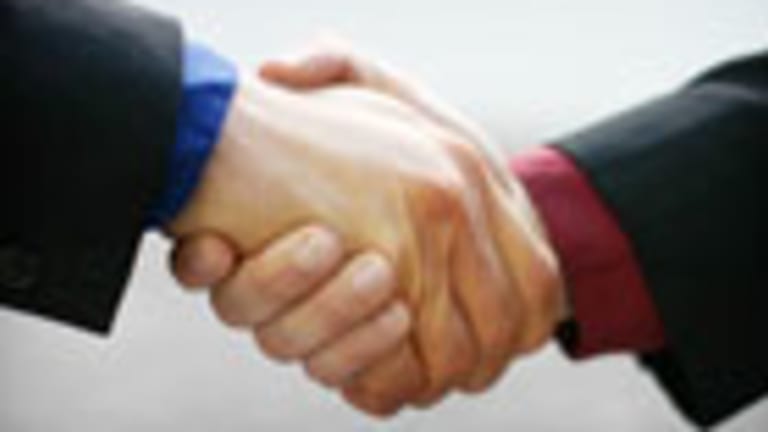 Japan's Meiji Yasuda to Expand in U.S. With $5B Deal for StanCorp
Japanese insurer Meiji Yasuda Life Insurance says it will buy StanCorp Financial for about $5 billion, taking a cue from Tokio Marine Holdings and Dai-ichi Life Insurance on U.S. expansion.
NEW YORK (The Deal) -- Japanese insurer Meiji Yasuda Life Insurance said Friday that it will buy Portland, Ore.-based StanCorp Financial Group (SFG) for about $5 billion, taking a cue from domestic peers Tokio Marine Holdings and Dai-ichi Life Insurance on U.S. expansion.
The Tokyo-based bidder is offering $115 a share in cash for StanCorp Financial Group, whose brand name is the Standard. The offer is a 50% premium to the target's Thursday closing price on the New York Stock Exchange.
The agreement includes a 25-day go-shop phase during which StanCorp Financial Group can court competing bidders. It also allows StanCorp Financial Group to pay shareholders a regular annual dividend of $1.40 a share before closing.
In case a better offer is accepted, the competing bidder would have to pay a breakup fee of $90 million or $180 million, depending on the timing.
Friday's deal is the latest in a string of U.S. acquisitions by Japanese insurers, including Tokio Marine's $7.5 billion agreement last month to buy Houston-based HCC Insurance Holdings (HCC) - Get Warrior Met Coal, Inc. Report, its biggest-ever acquisition, and Dai-Ichi Life Insurance's $5.7 billion swoop on Birmingham, Ala.-based Protective Life (PL) , which completed in February.
Meiji Yasuda Life Insurance, founded in 1881, is Japan's oldest and third-largest life insurer, claiming the biggest share of group insurance in the Japanese market.
With more than 40,000 employees and 6.5 million customers, it specializes in group and individual life insurance, bank insurance and group annuity products. The company has assets of $303 billion and a premium income of $28 billion.
Although the Japanese company already has some operations on both U.S. coasts, it is looking to the acquisition to significantly expand its U.S. offerings. It also has activities in China, Indonesia, Poland and Thailand.
Meiji Yasuda Life Insurance isn't planning any changes to StanCorp Financial Group's operations, which will continue to be run by the company's Chairman, President and Chief Executive J. Greg Ness and the management team from Portland.
The combined entity will have total assets of $327 billion.
StanCorp Financial Group was founded in 1906 and is a leading provider of insurance, retirement and investment products and services.
In a statement, Meiji Yasuda Life Insurance president Akio Negishi said that the company had been eyeing the U.S. market for some time.
The deal provides "a substantial cash premium to our shareholders while enabling us to maintain our current operations and valued employees," Ness said.
The buyer said that it plans to fund the deal through cash and cash equivalents on hand.
The companies expect the transaction to close in the first quarter.
Meiji Yasuda Life Insurance is taking financial advice from Mitsubushi UFJ Morgan Stanley and Morgan Stanley itself, with Baker & McKenzie providing legal counsel.
StanCorp Financial Group's advisers are Debevoise & Plimpton and Goldman Sachs.
Read more from: