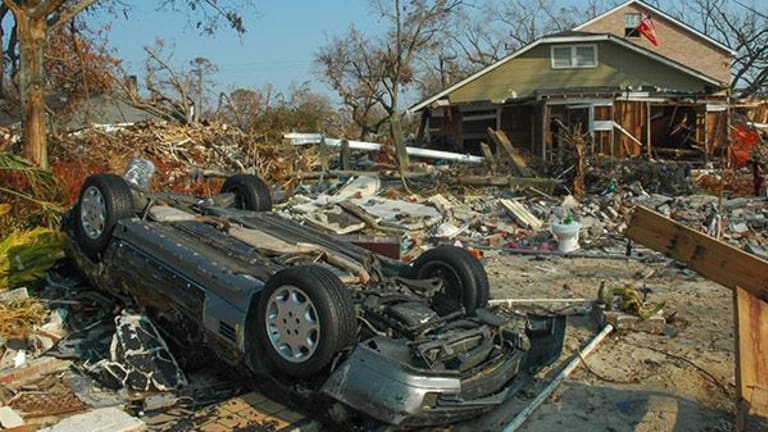 Japan's Sompo Pockets Endurance Specialty in $6.3 Billion Takeover Deal
The agreement marks the buyer's most significant step yet in its overseas expansion drive.
Japanese insurer Sompo has agreed to pay $6.3 billion for Bermuda's Endurance Specialty in its biggest move yet to boost the proportion of business coming from outside its home market.
The agreement comes as Hurricane Matthew, a Category Four hurricane, prepares to hit Florida after pounding Haiti, raising the prospect of multi-billion-dollar claims against insurers. The hurricane is said to be the most powerful in a decade.
Endurance offers both insurance and reinsurance, including global weather, marine and casualty products.
Sompo said it will pay $93 per share for Endurance, which is a 5.8% premium to Tuesday's $87.87 closing price after Endurance rose more than 35% in New York on bid expectations. The price is a 40.3% premium to Endurance's undisturbed share price as of Monday.
The purchase follows a string of smaller overseas deals by Sompo including its 2014 purchase of Lloyd's of London insurer Canopius for £594 million ($795 million). It said the Endurance purchase will mean 27% of its income comes from overseas, up from 12% at present, and that it expects to continue "disciplined M&A" in the coming years to bolster its foreign operations.
"Today's agreement marks the beginning of SOMPO's overseas transformation which undoubtedly enhances the quality and reach of our insurance services. Endurance brings strength in the primary insurance business in developed markets," said Sompo president and CEO Kengo Sakurada in a statement.
The agreement comes as weak returns and tougher regulations continue to push reinsurers to merge, with recent deals including Japan's Tokio Marine's  purchase of HCC Insurance  for $7.5 billion to create Tokio Marine HCC; MS&AD Insurance's agreement to pay £3.47 billion ($4.4 billion) for Lloyd's of London insurer Amlin, and Catlin Group's £2.7 billion acquisition by XL Group.
In its global reinsurance survey in June, CSC's (CSC) Xuber unit noted that reinsurance M&A had increased by 187% last year to $89 billion. The survey found that soft markets continue to be a major concern of the industry.
The wider insurance industry has also experienced a flurry of deals involving U.S. targets and Japanese buyers, including Sumitomo Life's agreement to acquire Symetra Financial for $3.8 billion ; and Meiji Yasuda Life's acquisition of StanCorp Financial for $5 billion.
Endurance CEO John Charman said the purchase is the culmination of a three-year hunt for a "high quality, strong Asian partner."
"When I joined Endurance just over three years ago, I stated quite publicly that cost efficient scale, globally diversified insurance and reinsurance products as well as market relevance were absolutely essential to our future success," he said.
Charman and other managers will stay on under the new owner.
Endurance had $4.86 billion in consolidated assets in 2015, $3.3 billion of premium and fee income and $344 million of consolidated net profit. Before news of the Sompo talks emerged, the stock was trading little changed on the year but had risen steadily to more than double in price over the past five years.
Sompo had ¥164.3 billion ($1.6 billion) in adjusted consolidated profit in the fiscal year ended last March.
The purchase is expected to close by the March end of Sompo's current fiscal year after attaining regulatory approvals.
Sompo closed up 2.7% in Tokyo at ¥3,002. It has a market value of ¥1.27 trillion.