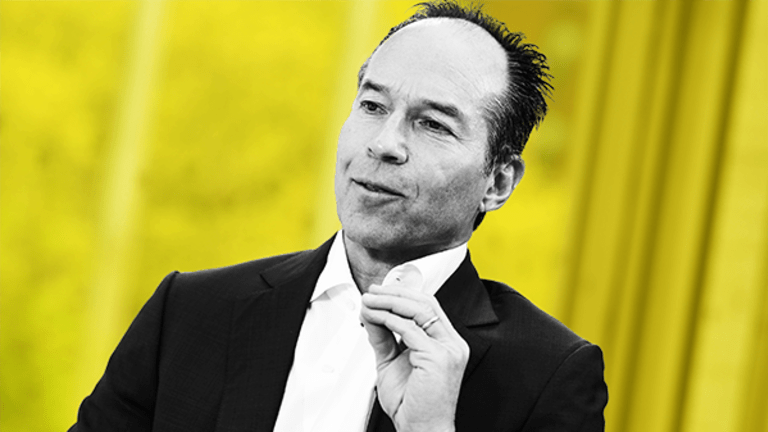 7 Potential New Targets for Activist Investor That Made a Killing on Whole Foods
Here are the activist investor's next potential targets.
Jana Partners' Barry Rosenstein this week liquidated his activist position in Whole Foods (WFM) at a major profit, in a move that completes an activist campaign that propelled the organic grocer to sell itself to Amazon.com Inc. (AMZN) - Get Amazon.com, Inc. Report in an industry-transforming $13.7 billion deal.
The sale marked a major victory for Jana Partners, which in April launched a campaign to have Whole Foods consider selling itself. It also generated a windfall of about $320 million, which Rosenstein will likely invest partly into another insurgency campaign in the coming months.
Jana Partners has a number of existing investments it could transform into fully blown insurgencies by allocating some of its Whole Foods profits. The New York-based fund's next target is likely to be a U.S. corporation with more than $1 billion market capitalization.
One candidate: The activist fund owns a 0.3% stake in Acadia Pharmaceuticals Inc. (ACAD) - Get ACADIA Pharmaceuticals Inc. Report , a drug company that also features a 0.6% investment by another major activist, Elliott Management's Paul Singer. The company has frequently been mentioned as a potential buyout target, but Jana or Elliott (or both) could significantly increase their positions and agitate for a deal if one doesn't happen soon.
Research firm Leerink had previously cited Biogen Inc. (BIIB) - Get Biogen Inc. Report , Teva Pharmaceutical Industries Ltd. (TEVA) - Get Teva Pharmaceutical Industries Ltd. Report , Allergan (AGN) - Get Allergan plc Report and Pfizer Inc. (PFE) - Get Pfizer Inc. Report , all of which have some focus on the central nervous system space that Acadia covers, as potential acquirors.
A buyer would need to consider both Acadia's Nuplazid (Pimavanserin) drug for Parkinson's disease and its recent progress on an early stage Alzheimer's disease psychosis program. The company hopes to start a phase 3 study later this year. However, from a buyer perspective, the program carries a significant amount of uncertainty since the study could still fail or be terminated. A buyer may not have a lot of interest in paying full value for the Alzheimer program at this point. Another potential obstacle could be Baker Brothers Investments, a life-sciences fund that is Acadia's largest shareholder with a 21% stake and two seats on Acadia's board. 
Another potential Jana target could be WebMD Heath Corp. (WBMD) . Jana recently reported owning a 1.2% stake in the health information portal. In February, WebMD reported hiring J.P. Morgan Securities LLC as a financial adviser to help it conduct a strategic review.
Another activist, Blue Harbour Group's LP, began building a stake in WebMD shortly after the review was announced and now has a 9% stake. Blue Harbour's Clifton Robbins engages in a collaborative behind-the-scenes form of activism.
It's possible that Jana Partners or Blue Harbour could push to have the company sold or broken into two businesses if it doesn't take M&A related steps on its own.
Robbins and his team have had some success encouraging companies to split in two. For example, in 2014, at the annual IMN Active-Passive Investor Summit, Blue Harbour urged Babcock & Wilcox to divide into two businesses, which it ultimately did in a big win for shareholders.
In addition, Jana Partners has a 1% stake in Alliance Data Systems Corp. (ADS) - Get Alliance Data Systems Corporation Report , a maker of Victoria's Secret and Pottery Barn branded credit cards. The company in March agreed to add a partner from another activist fund, Jeff Ubben's ValueAct Capital Partners LP, to its board. ValueAct has a 10.6% stake. Jana Partners could decide to rapidly accumulate shares and push for a breakup of the company's three distinct business units in order to extract shareholder value.
Alliance Data has a marketing and data business, Epsilon, a loyalty merchant coalition program, known as LoyaltyOne, in Canada and Europe, and the private-label card issuing business for brands, which represents a majority of its total revenues.
Potential buyers of the private label business-or the whole Alliance Data Systems operation-include Discover Financial Services (DFS) - Get Discover Financial Services Report , Wells Fargo & Co. (WFC) - Get Wells Fargo & Company Report and possibly American Express Co. (AXP) - Get American Express Company Report . Of those three, AmEx would be the most likely to want to buy all of ADS.
Wells Fargo may have trouble winning regulatory approval because of its too-big-to-fail status. However, the mega-bank is permitted to buy financial assets, like the Alliance Data Systems card business, as long as it doesn't make acquisitions of depository institutions.
As an alternative, some technology companies without bank-like capital constraints could be interested because the private label business would give them access to first-party data. Alphabet Inc. (GOOGL) - Get Alphabet Inc. Class A Report , the parent of Google, Facebook Inc. (FB) - Get Meta Platforms Inc. Class A Report or PayPal Holdings Inc. (PYPL) - Get PayPal Holdings, Inc. Report might make a play.
Other potential targets? Jana Partners reported owning a $4 million stake in Laureate Education Inc. (LAUR) - Get Laureate Education, Inc. Report and a less-than-1% stake in retirement services company Athene Holding Ltd. ATH. It also accumulated a 0.2% position in Shire PLC (SHPG) - Get Shire PLC Sponsored ADR Report for about $99 million and a 0.6% stake in Resolute Energy Corp. (REN) .
More of What's Trending on TheStreet:
Quiz: Which Company Makes Your Favorite Junk Food?