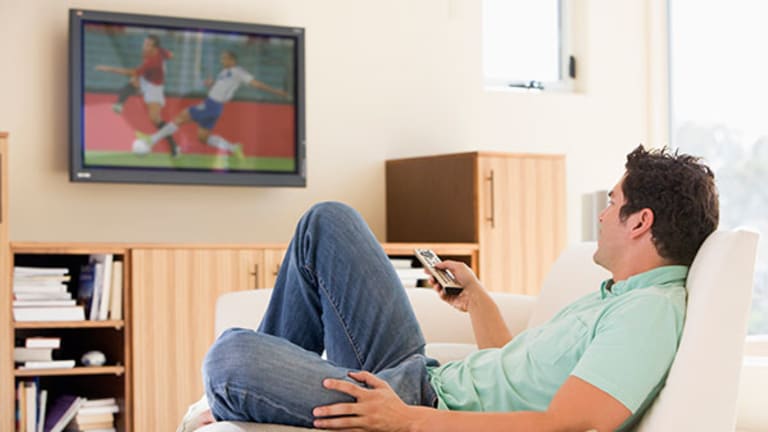 ITV Withdraws Bid for Peppa Pig Owner Entertainment One
The target said the $1.4 billion offer was too low.
U.K. broadcaster ITV (ITVPY) said on Thursday that it has withdrawn a proposal to acquire Entertainment One, after the initial bid was rejected.
Britain's leading commercial TV company approached the Canada-based but London-listed owner of the Peppa Pig children's franchise on Aug. 10, in a bid worth £1.03 billion ($1.36 billion).
At the time, in a "preliminary proposal," ITV offered 236 pence per share of Entertainment One, which the board rejected. The board said it had "unanimously rejected it on the basis that it fundamentally undervalues the company and its prospects."
Entertainment One's shares plummeted after Thursday's announcement and were recently trading more than 15% down at 212.90 pence.
ITV said it "continues to believe in the strategic logic and potential benefits of acquiring eOne but has a clear view of the value of the business, recognizing that this value would need to be verified by appropriate due diligence."
The value of the business from ITV's point of view seems as odds with the level with which the eOne board would engage in a formal process, ITV added.
ITV said it has a clear strategy to build a more diversified business and "will continue it disciplined approach to evaluating its healthy pipeline of potential investment opportunities."
Shares in ITV, which is 9.9% owned by Liberty Media, had pared early gains by mid-afternoon in London and were recently up 0.9% at 203.60 pence.
Entertainment One has also been an active acquirer as it aims to double its size by 2020. In March it bought a 65% stake in Renegade Entertainment, the maker of reality TV shows including Fit to Fat, for $23 million. In September it held a rights issue to finance the acquisition of 70% of Astley Baker Davies, the co-owner of rights to Peppa Pig for £140 million. The deal came two weeks after the Canada Pension Plan Investment Board bought Entertainment One shares held by Marwyn Value Investors for £142.4 million to become Entertainment One's leading shareholder, with a 17.9% stake.
Entertainment One's website says Canada Pension Plan currently owns 19.8% of the stock.
Entertainment One had revenue of £803 million for the fiscal year ended March, a rise of 2%. Reported pretax profit was up 9% at £48 million.