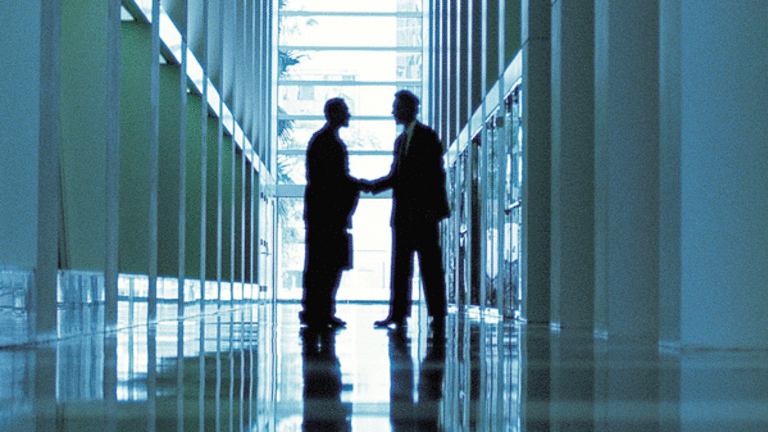 Irish Carrier Aer Lingus Signals Approval of Sweetened IAG Offer
The tentative nod to a $1.5 billion bid depends on how IAG will tackle the concerns of the Irish carrier's various stakeholders, the target says.
Could the luck of the Irish finally be rubbing off on British Airways parent International Consolidated Airlines Group SA?
Irish carrier Aer Lingus Group plc said Tuesday, Jan. 27, that it may accept IAG's sweetened €2.55 a share offer, which values Aer Lingus at around €1.36 billion ($1.53 billion).
The third and latest offer includes a cash dividend of €0.05 a share.
"Having considered this request, the board has indicated to IAG that the financial terms are at a level at which it would be willing to recommend, subject to being satisfied with the manner in which IAG proposes to address the interests of relevant parties," Aer Lingus said.
Aer Lingus added that it notes IAG's intentions regarding its future, in particular that Aer Lingus would operate as a separate business with its own brand, management and operations, continue to fly in and out of Ireland, while benefitting from the scale of being part of the larger IAG group.
Aer Lingus shares were 1.6% higher in Dublin Tuesday morning at €2.41, while IAG climbed 2.5% in London to 562.50 pence.
IAG's first two offers, €2.30 a share in mid-December and then €2.40 a share two weeks later, were swiftly batted away by Aer Lingus.
A takeover of Aer Lingus would require approval from the target's largest shareholder, 29.82% owner Ryanair Holdings plc, which has tried several times without success for a full takeover.
The Irish government holds 25.11% of Aer Lingus and is facing pressure from opposition politicians and trade unions to reject the IAG offer.
Aer Lingus, whose CEO Christophe Mueller is due to step down in May, earlier this month said its full-year operating profit before exceptional items would be ahead of the 2013 result of €61.1 million. IAG CEO Willie Walsh is a former CEO of Aer Lingus.
Aer Lingus is taking financial advice from Anthony Gutman, Eduard van Wyk and Nick Harper at Goldman Sachs International.