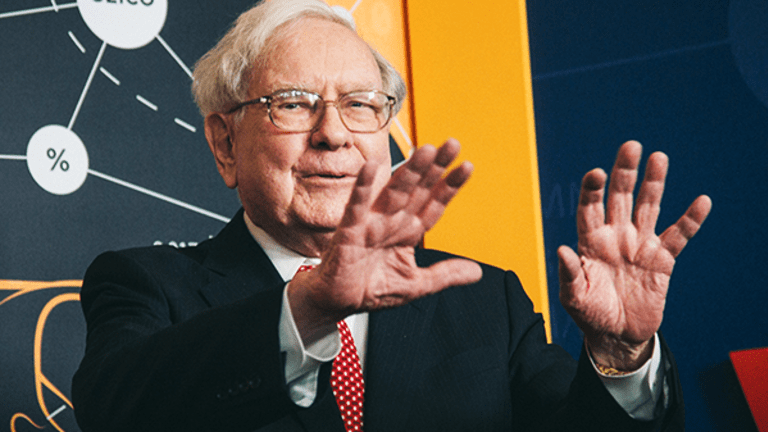 Billionaire Warren Buffett Just Dealt Another Big Blow
The move comes after a major shareholder advisory group opposed the Oracle of Omaha's effort to hike his stake in the Canadian lender.
The vast majority of participating shareholders on Tuesday, Sept. 12, voted against giving the Oracle of Omaha, Warren Buffett, and his Berkshire Hathaway Inc., (BRK.A) - Get Free Report permission to increase their already large minority stake in Canadian lender Home Capital Group Inc. 
About 88.79% of shareholders voted against Buffett and Berkshire Hathaway's efforts to become a bigger shareholder in Home Capital, according to a spokesman.
At issue is a shareholder vote that took place Tuesday on the investment. Had shareholders agreed to support the allocation it would have raised Berkshire Hathaway's Home Capital stake to 38% from 20%.
Buffett, for his part, told Bloomberg TV in August that he knew it would be subject to a vote of shareholders and that "if shareholders vote it, we buy it, and if the shareholders don't vote it we don't buy it." He added that "we knew that it could go either way." He added that Berkshire Hathaway bought its initial stake and assisted the company with a critical loan backstop. "If shareholders vote it down we'll be fine," Buffett said.
Prospects for the deal's unraveling emerged in late August after influential investor advisory firm Institutional Shareholder Services Inc. issued a recommendation urging investors to vote against the proposed investment. It would have been the second tranche of Buffett's investment.
The advisory firm's recommendations carry a lot of weight with big institutional investors and other shareholders, many of whom don't have the resources to review big transactions on their own.
The investor adviser argued that the allocation would offer "nominal" strategic benefits already established under Berkshire's first investment. However, it added that dilution costs to investors is substantial. ISS said shares would be diluted by 30%, based on the number of shares outstanding, a major negative for existing investors. It added that with a 38% stake, Berkshire Hathaway would have significant influence over the company.
"The company's operating results and its financial strength do not point to substantial threats to a "standalone" option," ISS said.
Nevertheless, the rejection was the latest setback for Buffett. In August, Sempra Energy of San Diegeo outbid Berkshire Hathaway to acquire Energy Future Holdings Corp., saying it will pay $9.45 billion in cash for the acquisition compared to the $9 billion offer from Buffett.
That follows another setback, when Berkshire allocated $15 billion to assist Kraft Heinz Co. in a possible buyout of Unilever NV, which rejected the offer.
Watch: Billionaire Investor Becomes Bank Of America's Largest Investor
More of What's Trending on TheStreet:
Editors' pick: Originally published Sept. 12.