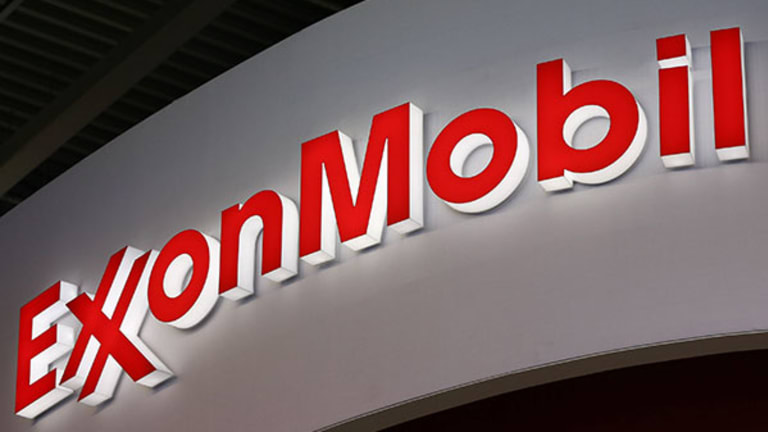 InterOil Pricing Period Likely Underway as Exxon Vote Looms
Exxon broke up a transaction between InterOil and Oil Search last July that would have resulted in the sale of shared assets in a Papua New Guinean.
Shareholders of InterOil Corp. (IOC) will vote this Wednesday on its takeover by Exxon Mobil Corp. (XOM) for $2.2 billion plus a contingent value right and the deal is likely in its pricing period.
Exxon broke up a transaction between InterOil and Oil Search Ltd. last July that would have resulted in the sale of shared assets of the two energy development companies in a Papua New Guinean gas field to France's Total SA. InterOil is based in Singapore but trades in New York.
The timing of the pricing period is crucial because the ultimate value of the deal to shareholders can change after the number of shares to be issued is decided. As Exxon's share price varies until the deal closes, so will the the value of the deal. Risk arbitrageurs must adjust their hedges in the transaction accordingly to capture the profit offered by the deal spread.
Exxon has a 33% share of the Papua liquid natural gas project. Buying InterOil gives it a 36.5% stake, offering it savings opportunities in the LNG operation.
InterOil shareholders will vote Wednesday on the merger. The merger requires approval by two-thirds of InterOil shareholders. The deal has met all other conditions except for the final order from the Supreme Court of Yukon, where InterOil is incorporated. That ruling should be perfunctory and is expected shortly after the shareholder vote.
The merger agreement with Exxon offers InterOil shareholders $45 in Exxon shares based on a 10-day, volume weighted, pricing period ending 2 days before the deal close. The companies anticipate a close at the end of September. Assuming the deal closed Sept. 30 the 10-day pricing period would have begun Sept. 14 and would now be roughly mid-way. In this case, the average price for Exxon would currently be roughly $84.57. That would translate to an exchange ratio of 0.5321 of an Exxon share for each share of InterOil.
InterOil is currently traded at a premium of about $4.59 to that deal value.
That is because the Exxon transaction includes a "contingent resource payment" based on a potential price adjustment tied to the volume of resources acquired from certain of the InterOil fields. The CRP pays if the fields yield more than 6.2 trillion cubic feet (tcf), at which point shareholders receive an additional $7.07 per share for each trillion cubic feet. The CRP has a cap at an additional 10 tcf acquired over 6.2 tcf. This determination will be based on an interim resource certification that is expected to be completed in the second quarter of 2017.
InterOil was subject to an activist campaign last spring brought by founding shareholder and former chairman and CEO of InterOil Corp. Phil Mulacek and Petroleum Independent & Exploration LLC, which together hold 7.5% of the company. The activist sought a special meeting special meeting to address corporate governance issues, including reducing the size of the board, restricting change of control payments to senior management and ensuring that a number of directors had direct experience in exploration and development in Papua, New Guinea.
InterOil declined to hold a special meeting and the Oil Search deal was launched in late May before the company held a June annual meeting.
Mulacek also complained that the Exxon deal was underpriced and the CRP was ill-structured to the detriment of InterOil shareholders.
EDITORS' NOTE: This article was originally published by The Deal, a sister publication of TheStreet that offers sophisticated insight and analysis on all types of deals, from inception to integration. Click here for a free trial.