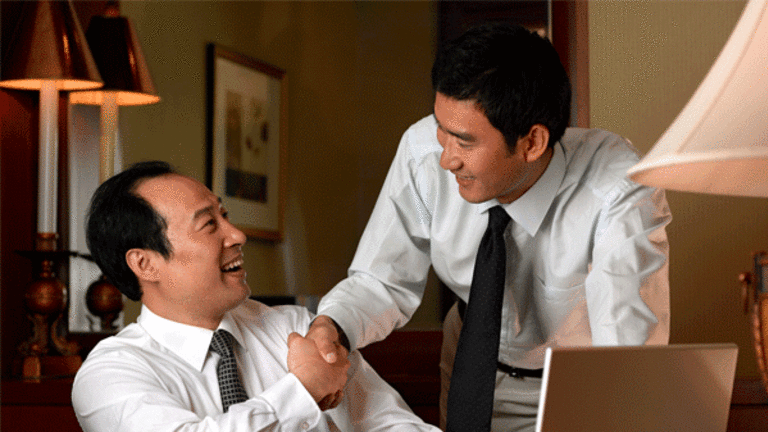 IntercontinentalExchange Plans Euronext IPO
The New York Stock Exchange owner arranged to sell a 33% stake in the European subsidiary to a group of banks before the public offering.
The New York Stock Exchange owner arranged to sell a 33% stake in the European subsidiary to a group of banks before the public offering.
NEW YORK (The Deal) -- IntercontinentalExchange Group (ICE) - Get Report, the Atlanta-based owner of the New York Stock Exchange, announced plans Tuesday, May 28, for an initial public offering of European exchanges operator Euronext and lined up a group of more than 10 financial institutions which will take a 33% stake beforehand.
Those institutions include Portugal's Banco Espirito Santo and BNP Paribas, of France. All are expected to hold onto their shares for three years after the offering.The subsequent IPO will take place before the end of June and be broken into two parts: a secondary sale to institutional and retail investors in the Netherlands, France, Belgium and Portugal, followed by a private placement to institutional investors in various other jurisdictions including the United States.
Euronext shares are to be listed in Paris, Amsterdam and Brussels, and then before the fourth quarter in Lisbon. Euronext operates equity, fixed income and derivatives exchanges in all four cities, and reportedly has valued itself at between 1.4 billion and 1.8 billion ($2.1 billion and $2.5 billion).
ICE inherited NYSE Euronext--along with NYSE's Liffe derivatives business--through its $11 billion purchase last November of NYSE Euronext. Already at that time, ICE said it would spin off Euronext by this summer to address regulators' concerns about a trans-Atlantic powerhouse.

The IPO will restore Euronext to independence for the first time since 2007, when it was scooped up by NYSE Group for about $8.2 billion. In 2011 ICE teamed up with Nasdaq OMX Group Inc.I:IXIC for an $11 billion hostile bid for NYSE Euronext, only to be blocked by U.S. regulators.
The following year, NYSE Euronext's attempt to join forces with Deutsche Borse was blocked by the European Commission (Deutsche Borse has meanwhile appealed against the EC's February 2012 veto before the EU's highest course in Luxembourg, with oral arguments scheduled for next week.)
"We believe that Euronext, as a leader in Europe, should operate independently and in the interests of its customers and local economies," IntercontinentalExchange Chairman and CEO Jeffrey Sprecher said in a statement. "Today marks an important step in that direction."
Euronext is led by CEO Dominique Cerutti, who said the IPO "marks a very important milestone, enabling us to implement our strategy as an independent business and better serve the real economy."
The institutions planning to buy the 33% Euronext stake said they are "fully supportive" of Euronext as an independent, publicly listed companies "and are pleased to be able to support Euronext as it sets out its new path."
ABN Amro, JPMorgan Chase (JPM) - Get Report and SocGen will act as joint global coordinators of the IPO, with Goldman Sachs (GS) - Get Report, ING Bank NV and Morgan Stanley (MS) - Get Report acting as joint bookrunners.