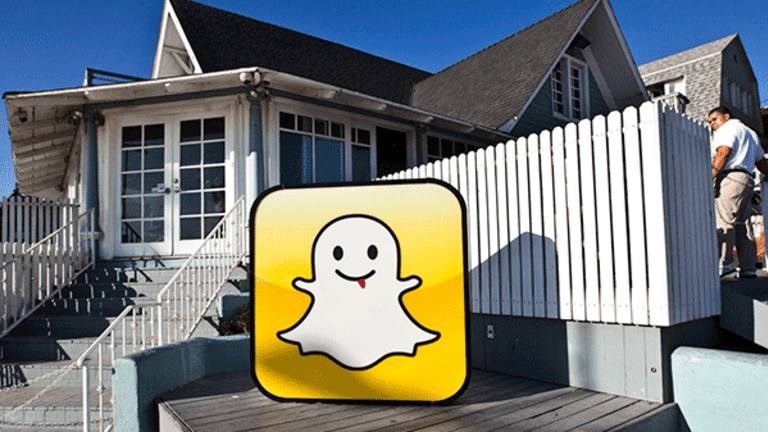 Insurgents Add Their Voices to Criticism of Snap IPO
Activists at an investment conference echo institutions' complaints over the disappearing message app board's issuance of nothing but non-voting shares.
Two top activists are raising concerns about Snap Inc., the developer of the popular disappearing message app, over its unprecedented plan to issue non-voting shares with its expected initial public offering next month.
If it goes through with the IPO described in its S-1 filing, Snap would essentially be impervious to an activist investor at its gate as the board's makeup would be controlled primarily by insiders led by co-founders Evan Spiegel and Bobby Murphy.  According to the Council of Institutional Investors, insiders would continue to control more than 90% of Snap votes even as their ownership interest declines over time.
The prospect raised the ire of activist investor Paul Hilal, founder of newbie activist fund Mantle Ridge LP, and Jeff Ubben, founder of activist fund ValueAct Capital, both of whom participated Wednesday evening in a Reuters conference on the future of shareholder activism. Hilal suggested that insurgent investors won't target companies with non-voting shares. Companies with non-voting shares are generally impervious to activists, who aren't able to launch director-election contests to drive change.
The activists' complaints echo concerns raised by a number of institutional investors in recent weeks. 
"There is a certain kind of shareholder that is not going to go near a company that has no votes," Hilal said. "[ValueAct's] Jeff's not going to do it. I'm not going to do it. It is in the company's interest to attract thoughtful shareholders who can bring new ideas."
Ubben, who also participated in the event, said companies that conduct IPOs with non-voting shares should sunset the non-voting share structure from the outset, perhaps after seven or 10 years. After that, he noted, the company should bring in a voting class of shares.
"It takes the vitality out of the public markets," Ubben said. "I don't condone it."
According to relationship mapping service BoardEx, a service of The Deal, Snap will have four non-executive directors on its board including Hearst Communications Chief Content Officer Joanna Coles and Mitch Lasky of VC firm Benchmark Capital. Also Michael Lynton, who recently left his role as Sony CEO, and Stanley Meresman, a Palo Alto Networks board member, are also both directors.
Ubben acknowledged that the non-voting share structure is something companies seek to set up with an IPO, in part, to avoid being targeted by activist investors.
"It is logical that when you do go public, which is required to gain the capital you need for your business, that you would seek non-voting shares to protect yourself against the wise guys," Ubben said. "It is related to hedge fund activism and how someone is going to show up on your doorstep."
Hilal argued that the non-voting shares are especially problematic for funds that seek better governance, but can't control their investments and must invest in companies with non-voting shares. CalSTRS, for example, has stakes in every company in the Russell 3000, and owns a non voting class of shares issued by Google's parent company Alphabet Inc.  (GOOGL) - Get Alphabet Inc. Class A Report .
"The sunsetting idea is an interesting one," Hilal said. "At some point those people retire or go away and then you can have a tremendous amount of assets in the economy under the control of people who weren't the visionaries. You have to ask yourself, 'Is that a good situation?' The answer is often, it is not."
Seeking to stem the tide of companies setting up non-voting or dual class share structures, ValueAct and other large investors, including public pension funds, are hoping a new organization they publicly launched earlier this month, the Investor Stewardship Group, will send a message to Snap and other companies seeking to IPO that shareholders should have voting rights in proportion to their economic interest.
The group, which is made up of a wide variety of different funds, including ValueAct, BlackRock and T. Rowe Price, is hoping to demonstrate to corporations that many types of investors all have common goals. Ubben noted that he and other large investors are signatories to a series of principals for governance set up by the group, including one that requires companies that have dual or multiple class share structures to set up mechanisms to phase them out over a period of time.
"You have to sunset it and seven years seems like a reasonable time," Ubben said. "At some point Mark Zuckerberg is not the right guy to run Facebook," Ubben said. "If Steve Ballmer would still be running Microsoft it would be in a very different place, possibly to the detriment of the company. He didn't have super-voting [shares] but owned a lot of shares until recently when we got involved."
In addition, Ubben and Hilal mulled the idea of whether it made sense for the S&P 500 to change its standards so that it only allowed companies to participate that give shareholders voting rights in proportion to their economic interest. "It's a good idea," Ubben said.