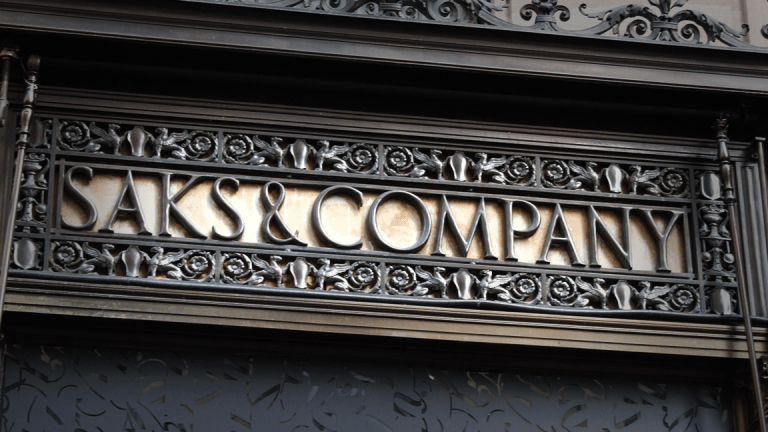 Insurgent Litt Challenges Saks Owner's 'White Squire'
More activist-targeted companies finding a so-called white squire private equity investors to help them fend off insurgent hedge fund managers.
Last month real estate-focused activist Jonathan Litt moved forward with plans to call a special shareholder meeting of Hudson's Bay Co. (HBC) shareholders. The insurgent investor hoped for a vote on removing incumbent directors or on a proposal urging the company to spin off its Saks Fifth Avenue chain.
However, the department store chain recently took in a significant investment that appears to have stopped Litt's efforts cold. The retailer received a $500 million equity interest from buyout shop Rhône Capital, which converts into an initial 21.8% voting and equity interest in a deal that Litt argues contractually obligates it to vote its shares in favor of the HBC board of directors.
The equity infusion deal is the latest in a trend of activist-targeted companies finding a so-called white squire private equity investors to help them fend off insurgent hedge fund managers. The term White Squire is a variation on another jargony Wall Street term, White Knight, which refers to a friendly buyer who offers more than what a hostile bidder is willing to pay. A White Squire, alternatively, is an investor, usually, a private equity firm, that acquires a substantial minority investment in the company, say 20%, in a move that fends off an activist investor or a hostile bid.
"With a 42% stake for management and the incumbent board it is pretty much game over [for Litt]," said Kai Haakon Liekefett, head of the shareholder activism response team at Vinson & Elkins LLP. "There is never 100% turnout, and many retail investors don't vote."
Liekefett added that turnout is typically lower when it comes to special shareholder meetings than traditional annual meetings because not everyone is paying attention, another strike against Litt.
It is possible that Litt could seek to challenge Hudson Bay, either in court or with the Ontario Securities Commission, arguing that the issuance was primarily motivated by wanting to defeat Land & Buildings. Both Canadian and Delaware-incorporation regulations require a compelling justification for allocating a large block of shares to a private equity firm—beyond defending the business from an activist hedge fund.
And Hudson Bay appears to have a potentially compelling justification for the Rhone investment, above and beyond its help in fending off Litt. The deal is part of a strategic partnership announced last month that will see Rhône Capital's $500 million investment take place as part of an agreement to lease space in retail stores to the investor's partner, WeWork, a global network of workspaces in buildings.
Even so, the Canadian regulator, OSC, may want to look into the process to ensure that the financing is in the best interest of Hudson Bay. A Toronto attorney familiar with the situation noted that it might be hard to distinguish between pure business purposes and defensive tactics.
Weighing his options, Litt could file a complaint with HBC's primary regulator, the OSC, arguing that the deal was an improper defensive tactic. He could also file a claim in a Canadian court, alleging that HBC has breached its fiduciary duty to shareholders. However, the Toronto attorney notes that Litt could have less luck going this route because Canadian courts have typically provided a lot of deference to the business judgment of incumbent boards in these types of scenarios.
Alternatively, Litt could issue a complaint to the Toronto Stock Exchange, where HBC is listed, to see if they would require that shareholders vote to approve the issuance of shares to Rhône. According to TSX stock exchange rules, the issuance of a 20% or higher stake to one investor is deemed to be material and typically requires a shareholder vote to be approved. However, the facts and circumstances around a particular investment could have an impact on whether a shareholder vote is needed.
Litt's best chance for success would be to file a complaint to the OCS. The regulator issued an order in April that took away the voting rights for 10.6 million shares Ecco Oro Minerals Corp. issued to Trexs Investments, Amber Capital, Paulson & Co., and Anna Stylianides as the company faced a boardroom battle launched by investor Courtenay Wolfe and Harrington Global Opportunities Fund. The Toronto attorney argued that this was so obviously a defensive tactic that Ecco Oro tried to "sneak past the TSX" that the OSC considered it low-hanging fruit.
In the U.S., Liekefett notes that Delaware courts, when faced with this kind of situation, would also review and assess the target company board's motive for issuing such a large stake to a friendly investor. "The issuance cannot primarily be motivated by wanting to end a proxy contest," Liekefett said.
Nevertheless, a growing number of U.S. corporations have sought out friendly white squire investments when faced with an activist at their gates. In May, Pandora Media Inc. accepted a $150 million white squire investment from KKR & Co. (KKR) - Get KKR & Co. Inc. Report as part of an effort to fend off Corvex Management's Keith Meister. Before the KKR investment, the internet radio company had postponed the deadline for nominating director candidates several times, which suggested that Meister had been ready to pull the trigger on a boardroom fight. Pandora Media subsequently called off the KKR investment after it in June agreed to a deal to have SiriusXM Holdings acquire a large minority investment in the company for $480 million. 
Not all white squire deals remain friendly.
Tribune Publishing, which has since changed its name to Tronc Inc. undefined , obtained an initial friendly $70.5 million investment from Nant Capital LLC's Patrick Soon-Shiong as part of the publisher's ultimately successful 2016 effort to fend off a hostile bid by USA Today owner Gannett Co. (GCI) - Get Gannett Co. Inc. Report . Tronc's deal with Nant barred it from selling its shares, now a 26.6% stake, into a takeover if the publisher of the Los Angeles Times, Chicago Tribune, and other newspapers opposed the deal. However, by April 2017, Tronc and Soon-Shiong were engaged in a public back-and-forth tussle after the minority investor issued a letter raising concerns about chairman Michael Ferro and his preferential treatment.
In other cases, the buyout shop involvement helped save the day for the company's chief executive. In 2014, Blackstone Group LP's (BX) credit investment arm, GSO Capital Partners LP, made a $150 million minority investment in nitrogen fertilizer and wood fiber processing company Rentech Inc. undefined , a deal that came with preferred shares convertible into a 16.5% common share stake. The deal was formed as a way to fend off activist investment funds, including Glenn Welling's Engaged Capital LLC and Jeff Eberwein's Lone Star Value Management LLC. The activists, who had criticized Rentech for lack of oversight, failed business ventures and high overhead, were trying to install four dissident directors on the company's board.
Here's What's Next For P&G and Peltz's Bruising Boardroom Battle
Comcast, Lululemon, EQT and Other New Activist Investments
But with the arrival of Blackstone, Eberwein and Welling called off their contest, and both sides agreed to let the activist group appoint one member, rather than four, to Rentech's board and its newly formed finance committee.
Successfully employing a white squire investment requires a careful thread-the-needle approach for companies finding themselves in an activist's crosshairs. Targeted companies need to convince courts and regulators that the investment has a legitimate business purpose that is above-and-beyond one solely intended to protect executives and the board against an activist at its gate. But since the strategy has proved effective in some cases, it is likely to be employed in the years to come.
Editor's note: This article originally appeared on The Deal , our sister publication that offers sophisticated insight and analysis on all types of deals, from inception to integration. Click here for a free trial.
More of What's Trending on TheStreet:
Editors' pick: Originally published Nov. 16.