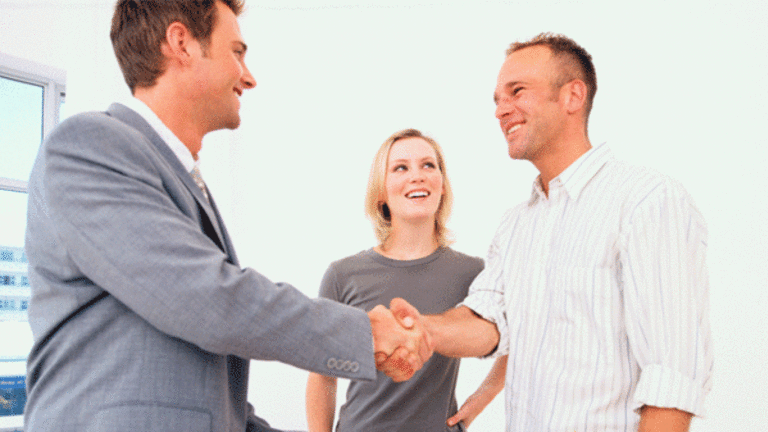 Insurance M&A Seen Heating Up, Led By AIG, Ace and Markel
Although deal volume in the insurance industry remains well below pre-crisis levels, the pace has quickened in recent months and rebound is likely to continue.
NEW YORK (The Deal) -- Although deal volume in the insurance industry remains well below pre-crisis levels, the pace has quickened in recent months and rebound is likely to continue.
A strengthening macroeconomic climate coupled with increasing confidence among CEOs, organic growth challenges, regulatory pressures and higher-than-ever levels of excess capital for insurers who stayed on the sidelines after the crisis are among the factors that are fueling deals. 

In addition to a low interest rate environment, the insurance market is also softening, which will further drive deal activity, according to one industry analyst.
Boris Lukan, who leads Deloitte Consulting's US Insurance M&A and Restructuring practice, said in a phone interview that insurance companies are starved for growth and are only seeing single-digit growth figures. Given low organic growth, public companies looking to increase their share prices and earn higher multiples will need to do deals, he explained.
Among companies expected to be active in the M&A arena are New York-based American International Group (AIG) - Get American International Group, Inc. Report, Switzerland-based Ace (ACE) , Glen Allen, Va.-based Markel (MKL) - Get Markel Corporation Report , and Bermuda-based Catalina Holdings. AIG is likely to be both a buyer and a seller.
Switzerland-based reinsurer Swiss Re (SREN) and London-based Deloitte Touche Tohmatsu have chronicled the industry's dynamics in recent reports.
According to Swiss Re, the second half of 2014 has seen a total of 359 M&A announcements, an increase from 295 in the first half of 2014. There were also eight deals with values of above $1 billion announced in 2014, Lukan said, which is just as many deals as the market has seen in total in the several years proceeding. He expects more deals in that range.
The majority of the activity is occurring among insurance brokerages rather than underwriters. But Lukan said he expects the reinsurance segment to be the most active, followed by the specialty lines insurers in the property & casualty segment. Managing-general-agent businesses will also see increased consolidation, the analyst said.
The single biggest trend driving the insurance market in recent months is a move within the reinsurance sub-sector to consolidate, pushed by rate pressures. There is so much capacity to take on insurance risk that rates are being forced down. This intense price competition will drive deal activity, Lukan said, as organizations seek to diversify away from pure reinsurance to primary insurance.
Reinsurance deals have been posting remarkable valuations. For example, Ireland-based XL Group's (XL) - Get XL Fleet Corp. Class A Report this month compledted a $4.2 billion acquisition of Bermuda-based Catlin Group. Two Bermuda-based companies, AXIS Capital Capital (AXS) - Get Axis Capital Holdings Limited Report and PartnerRe (PRE) , announced a deal in January to create a company with gross premiums written of $11 billion and total capital of more than $14 billion. Since then, Italy-based Exor lobbed in spoiler bid for PartnerRe, worth $137.50 per share in cash, which would value the target at $6.8 billion. PartnerRe said its board would be willing to discuss the possibility, if Exor is willing to raise the unsolicited offer.
An industry banker said AXIS will need to consider alternatives since PartnerRe will likely sell to Exor. It will be difficult for AXIS to convince its shareholders that it is better off as a stand-alone company after its board admitted that finding a merger partner is the best course, he noted. Bermuda-based insurer and reinsurer Arch Capital Group Ltd. (ACGL) - Get Arch Capital Group Ltd. Report is a potential suitor for AXIS.
Two U.S.-based companies are also potential targets: Branchville, N.J.-based commercial lines and personal lines insurance provider Selective Insurance Group (SIGI) - Get Selective Insurance Group, Inc. Report and Deridder, La.-based Amerisafe  (AMSF) - Get AMERISAFE, Inc. Report, the banker said. Amerisafe is focused on high-risk workers compensation insurance and could garner interest from companies looking to either expand within or into that highly attractive space.
Lukan said he expects specialty lines insurers in the property & casualty segment in areas such as non-standard auto to see heightened M&A activity. Although there are buyers in the life and annuities segment, there aren't many willing sellers, he noted.

Small to mid-tier companies are feeling intensified pressure from regulators as a result of higher capital requirements and other new regulations. In an interview Swiss Re senior economist Milka Kirova said those companies will use acquisitions to creat economies of scale, adding that there is increased realization that balance sheet size is crucial. "Defensive divestments" of legacy portfolios that are problematic will also drive deal activity, she said.
Foreign buyers, particularly from Asia, will continue to target the U.S. market, Kirova said. Overseas insurers are seeking to expand their geopgraphic reach and deploy excess capital, she explained. This dynamic is evidenced by Japan-based  acquisition of Birmingham, Ala.-based Protective Life (PL) , which closed in February, and Hong Kong-based Fosun International's acquisition of Southfield, Mich.-based Meadowbrook Insurance Group  (MIG) , which is expected to close in the second half of 2015.
Private equity firms also have a strong appetite for deals, Kirova said. KKR (KKR) - Get KKR & Co. Inc. Report acquired Memphis, Tenn.-based Sedgwick Claims Management Servicesfor $2.4 billion in January, while Onex Corp. acquired Parsippany, N.J.-based York Risk Services Group Inc. in July for $1.3 billion.
Private equity firms will continue to acquire insurance brokers and intermediaries, Kirova said. Firms with insurance company holdings in their portfolios will also exit their long-term investments and sell to insurers or other buyout shops.