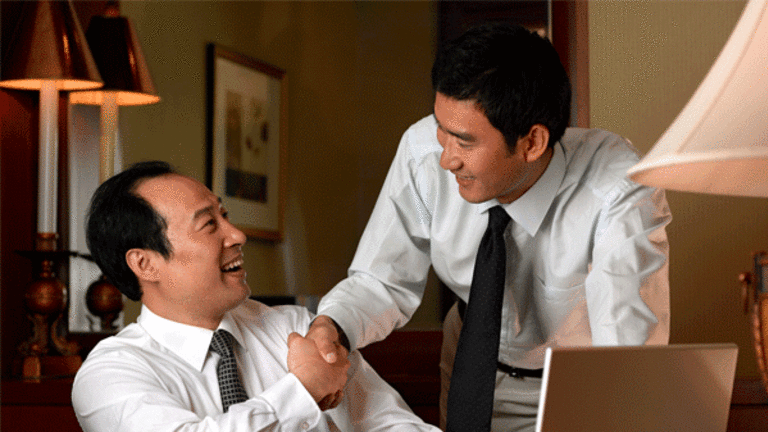 Publish date:
Industry Source Says DryShips' Equity is a 'Casino' Populated By Hedge Funds and PE
The dry-bulk shipper's refinancing proposal is centered on selling $700 million in senior secured notes.
The dry-bulk shipper's refinancing proposal is centered on selling $700 million in senior secured notes.
DryShips Inc.'s (DRYS) - Get DryShips Inc. Report plan to sell $700 million in senior secured notes to refinance its existing convertible notes has fallen through as the value of the asset that was going to secure the notes has sunk rapidly.
Such an ill-timed circumstance involving the assets — shares of DryShips' majority-owned subsidiary, Ocean Rig UDW Inc. (ORIG) - Get Ocean Rig UDW Inc Class A Report — leaves the dry bulk cargo transporter with only six weeks — plus a 30-day grace period if it misses the first maturity date — to refinance its $700 million in 5% convertible senior notes due Dec. 1.
"The current market conditions have led us to conclude that our offering of the Senior Secured Notes was not in the best interests of the Company," DryShips CEO George Economou said in an Oct. 13 statement.
The Athens-based company said it is still working on a plan to refinance the convertible notes.
Bank loans can provide part of the solution. DryShips has received a commitment from ABN AMRO Bank NV for a secured one-year bridge loan facility in an amount up to $350 million; that bank has agreed to provide a minimum facility amount of $200 million in loans, with the potential for an additional $150 million from another bank or banks, although the documentation is still in the works.
In addition, a refinancing agreement with Nordea Bank is expected to generate $100 million in cash.
Inking these two bank financing deals "considerably narrows our actual funding gap and provides a clear path forward that makes us confident we will be able to refinance our convertible notes in a timely manner," the statement said.
CreditSights Inc. analyst Roger King suggested in an Oct. 13 research note that the company has a few options to consider. It can use bank debt and make a deal with major existing convertible noteholders that would extend the maturity of the convertible notes "at a low or negative conversion premium." Or it can try to restructure and have Economou contribute personal or private equity. Or it can default, which King believes is "the course of least resistance."
Previous efforts to convince the holders of $700 million in 5% convertible senior notes to extend the maturity beyond Dec. 1 have failed.
DryShips had planned to use 63 million shares of Ocean Rig, a Cyprus-based offshore drilling contractor and oilfield services provider, to secure the new offering, but the steady decline of Ocean Rig's share price made an offering secured by its stock a less attractive proposition.
Ocean Rig's Nasdaq-listed shares have lost about 28% of their value in the last month.
Based on its $13.04 close on Friday, the last trading day before the notes offering was cancelled, the stake securing the $700 million offering would have been worth $821.52 million.
King sees more downside than upside in Ocean Rig's share price; CreditSights has a negative outlook on the deepwater drilling sector.
One financial industry source who follows the shipping industry said by phone, "The only value that [DryShips] has is in the shares it has in Ocean Rig. [DryShips]' equity is worthless."
According to that source, DryShips' equity is essentially a "casino" populated largely by hedge funds and private equity firms with a short-term investment horizon.
DryShips' stock, which trades on Nasdaq, has lost about 25% of its value since the notes offering was shelved. The stock, which closed Friday at $1.86, finished Tuesday at $1.47 with a market cap of $666.38 million.
King estimates that 80% of DryShips' financials and 100% of its equity value come from its Ocean Rig stake.
"Now that [Ocean Rig] shares fell, the [DryShips convertible notes] should be sold," King said.
The convertible notes were trading between 88.39 cents on the dollar and 92.45 Tuesday, according to data from Bloomberg Finance. On Friday, before the latest news came out, they started trading at 97.5 and sunk to 95. On Tuesday, the notes were trading as high as par.
King sees turbulence ahead for DryShips' investors.
"The absence of winners points to Economou keeping his gold mine open if last-minute investors jump in, or restructuring [DryShips] with personal and private equity, getting all of the equity and a piece of [Ocean Rig]."
King and the source who requested anonymity both stressed the importance of paying attention to which assets are encumbered as security for the new bank debt once final terms are drawn up.
During the second quarter, DryShips reported a net loss of $5.6 million and adjusted Ebitda of $220.5 million, compared to a net loss of $18.2 million and adjusted Ebitda of $112.3 million during the same period last year, according to a report filed with the Securities and Exchange Commission on Aug. 5.
As of June 30, the company recorded $10.62 billion in assets (including $731.39 million in cash, cash equivalents, and restricted cash), $5.57 billion in debt, and $723.99 million in other liabilities.
DryShips owns a fleet of 39 drybulk carriers, comprising 13 Capesize, 24 Panamax and 2 Supramax ships; and 10 tankers, comprising 4 Suezmax and 6 Aframax boats.
Ocean Rig owns and operates 13 offshore ultra-deepwater drilling units, four of which are still being built and are scheduled for delivery between 2015 and 2017.
A company spokesman didn't respond to requests for comment.