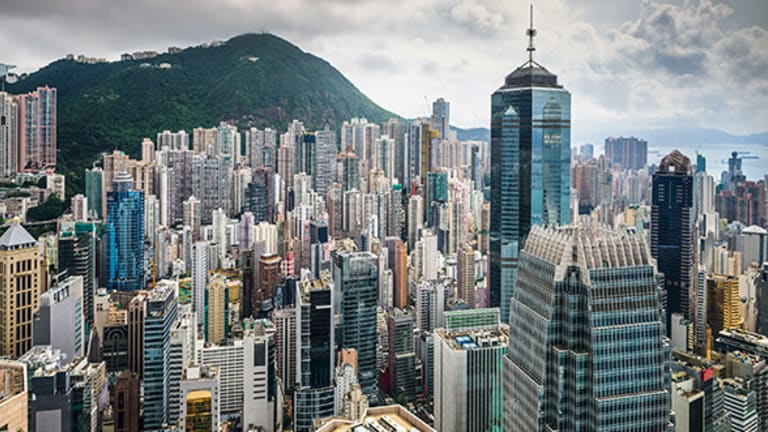 Publish date:
India or China -- Deal Economy Panelists Debate Investing in Asia
Two foreign market watchers advise that India is now better suited for investors than ever before.
Two foreign market watchers advise that India is now better suited for investors than ever before.
All four panelists at the final Deal Economy Event were veteran investors in foreign markets, but that doesn't mean they all felt the same way about investing in China and India.
Ketan Patel, founder and CEO of Greater Pacific Capital, said we have now arrived at a time and place where India is well-poised for growth. In the past, investors interested in foreign markets could've looked to China as a better alternative to India, but now, it's all in the numbers, he said, pointing to the fact that India's economic growth is outpacing China's.
Patel did admit that historically, India has been incompetent as a country in creating wealth, as it has been slow to eradicate corruption, and the country has been plagued with bad infrastructure and unemployment issues.
Greater Pacific invests in both India and China, and in the last 10 years, has been incredibly successful in China. However, the firm is now making a lot of money in India.
Patel described India as many countries in one, as it has five city-states each as large as their own country, which is why investor barriers are more significant. Changing one's view to understand that India is structured in that way could make understanding how to invest in India easier, he explained.
The panel's moderator, Jeffrey A. Sonnenfeld of the Yale School of Management, did not comment directly on Patel's statement, but added that although there are major market reforms in China, the majority of wealthy Chinese want to move out of the country and the government is looking for ways to block that.
Savio Tung, chief investment officer of Investcorp, said having sat on Bank of China Hong Kong's board for the last 10 years has allowed him to watch the volatility in China's markets up close. However, he believes it is under control and that with new social reforms taking place, the government is feeling a lot more relaxed and no longer feels the need to have double-digit GDP growth. Anti-corruption campaigns are working very well, he said, and Western investors have more reason to trust the system.
Regarding India, Savio said investor sentiment toward the country is "getting better" and his firm has done some investments in India.
Viktoras Sekmakas, executive vice president of PPG Industries, said his firm operates through two joint ventures in India -- one majority and one minority. He advises investors to be very careful when making investments in India and to pick partners wisely. It is important to "take your time" because if a partnership doesn't work and an investor wants to move out of the country, but years down the road wants to move back in, one must ask for the permission from the old partner to get back into the country, he said. This can become a big issue. He also pointed to successful foreign investment there by the likes of Airbus Group SE and General Electric.
Thomas H. Glocer, founder and managing partner of Angelic Ventures, said he invests in financial technology, cyber defense and large data information companies in India. He said he wants to continue to have equity exposure in both India and China and advises potential investors in foreign markers to utilize expertise from individuals who understand the markets.