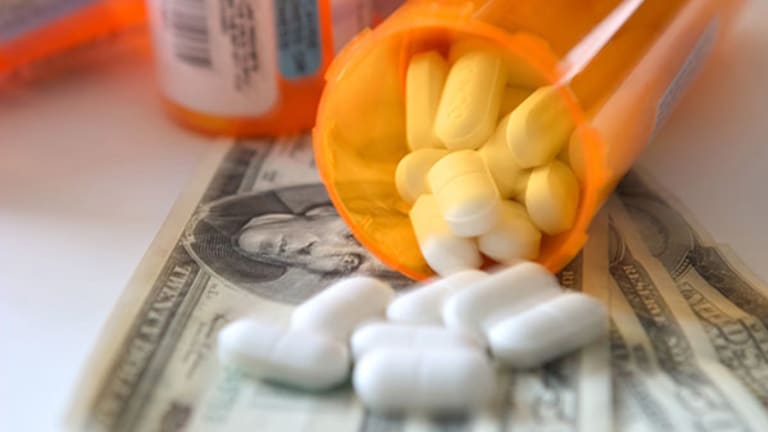 Impax Laboratories Inc. (IPXL) is "aggressively hunting" acquisitions and is in ongoing talks with potential targets, according to CEO G. Fred Wilkinson.
Speaking after the company's presentation at the JP Morgan Healthcare Conference in San Francisco on Tuesday, Wilkinson said that the company had screened 20 to 25 possible acquisitions — including companies and general assets — over the course of last summer and that Impax plans to make more purchases after the close of its most recent deal. "We're speaking to a lot of people right now," he said. "Once this closes, it's on to the next one."
In October Impax announced its purchase of Tower Holdings Inc. from RoundTable Healthcare Partners for $700 million in cash. As a result of the purchase, Impax gained five approved generic drugs that have yet to come to market, 11 pending applications and 35 drugs that are still in development, according to a prior report by The Deal. The acquisition included subsidiaries CorePharma LLC, Amedrea Pharmaceuticals and Lineage Therapeutics.
In December the Federal Trade Commission announced it had extended its antitrust investigation of the Tower purchase. The review is centered on two drugs — one from Tower and one from Impax — that both treat attention deficit disorder. At the time of its October announcement, Impax expected the deal to close within the next six months.
In terms of future buys, Wilkinson said that the company is considering both brand assets and generics. He added that in the branded area the company is mostly interested in central nervous system drugs. In terms of generics, the CEO said, the company is seeking complementary assets for its existing portfolio.
Though Wilkinson said that the company is exploring a number of options for purchases, he said that a core transaction could have a price tag of $700 million to $1 billion. Additionally, he said that the company is tracking developments of assets that it previously explored for acquisitions but were ultimately found to be too early stage.
Hayward, Calif.-based Impax has a market cap of $2.58 billion. As of its latest quarterly filing, the company had $200.4 million of cash on the balance sheet. It had total revenues of $157.9 million, an increase from $132.6 million in the same period during 2013.
Impax works in both generics and specialty pharmaceuticals. Its Global Pharmaceuticals arm has built a portfolio of generic pharmaceuticals and has a product line that consists of oral and alternative dosage prescription pharmaceuticals that are sold through managed healthcare organizations, drug wholesalers and distributors.
The Impax branded pharmaceuticals line is neurology focused. The branded line currently has two approved drugs: Zomig, a treatment for migraine — which was licensed from AstraZeneca — and Rytary, for Parkinson's disease. It also has a number of candidates for treatment of Parkinson's and migraine that are in early stages.
In the company's conference presentation, Wilkinson noted that Impax is also in active talks to partner its Rytary drug outside of the United States. The drug also received FDA approval this month.
Read more from
: