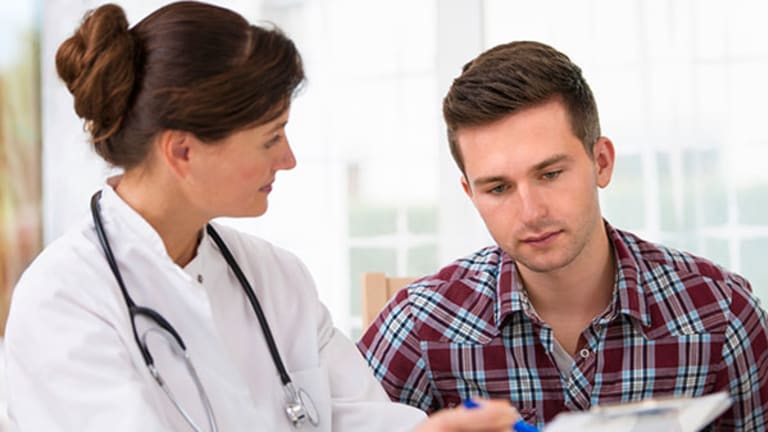 ICU Medical Wins Big Price Cut to Buy Pfizer's Hospira Unit
ICU Medical will pay $900 million for the infusion therapy unit rather than $1 billion.
ICU Medical (ICUI) - Get Report is recasting the terms of its $1 billion cash-and-stock deal for Pfizer's (PFE) - Get Report Hospira Infusion Systems business after that business' recent performance curtailed what it was expected to contribute in earnings. 
The San Clemente, Calif.-based maker of medical devices used for infusion therapy, oncology and critical care has reduced the upfront cash component of the October agreement while adding an earnout provision, implying a maximum purchase price of $900 million for the Pfizer unit. 
U.S. and other required antitrust clearances for the transaction have been received. The deal is expected to close in February.
ICU Medical CEO Vivek Jain acknowledged the adjustments would impact its valuation to some degree, but assured investors on a Friday conference call that there is no change in the merits of the transaction. The CEO said the downdraft of Hospira's lingering customer contract issues and a general loss of business across all three of its lines, among other things, have driven down its estimated contribution in 2017.
The Ebitda forecast for the acquired business has been revised down to $35 million to $40 million, from $75 million, while revenue expectations have narrowed to $1 billion, from $1.1 billion. 
"We all believe creating a pure-play company is valuable," Jain, who has been working to turn around the company since taking the helm in February 2014, told investors. "Being a small company in an industry dominated by multinationals was hard in the long-term. That really clouded our options ... [but] putting money to work outside of something we don't know is more risky."
Shares of ICU tumbled 11% to $131.55 Friday, giving the company a market capitalization of about $2.1 billion. 
Pfizer will receive 3.2 million shares of newly issued ICU common stock valued at approximately $400 million, giving the drugmaker a 16.6% interest in ICU as originally planned. The upfront cash component has been reduced to $275 million, from $600 million, while part of consideration has been shifted into a potential earnout of up to $225 million should the target achieve certain financial targets through December 2019. 
Financing for the transaction has also been modified. Pfizer is responsible for $75 million in interest-only seller financing, whereas the originally called for $300 million in amortizing financing plus a $100 million unfunded revolver. 
The modified agreement will leave ICU Medical with net cash of $150 million upon completion of the deal, as opposed to net debt of $175 million. The extra cash will help mitigate risk and fund operational improvement in what has been a choppy infusion industry, the chief executive noted. 
The deal is unlikely to move the needle for Pfizer, who inherited Hospira Infusion Systems through its $15.5 billion purchase of Hospira completed in September 2015.