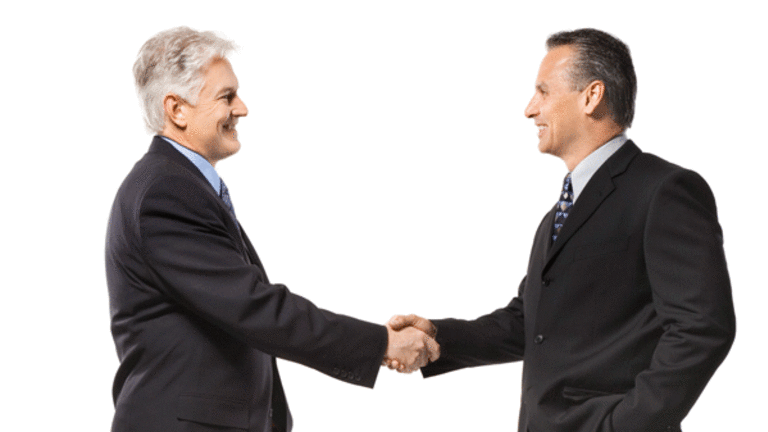 ICE Seeks Brussels Review of NYSE Euronext bid
IntercontinentalExchange has asked the European Commission to review its planned $8.2 billion purchase of NYSE Euronext.
BRUSSELS (
The Deal
) -- Hoping to cut through some regulatory red tape, IntercontinentalExchange Inc. said Thursday it has asked the European Commission to review its planned $8.2 billion purchase of NYSE Euronext.
The Atlanta-based buyer said in a regulatory filing Thursday that it made the request Monday, which it will follow with a formal application later. Once that happens, Spain, Portugal and the U.K. -- where ICE is required to file for approval -- have 15 working days to file any objections.
If no one objects to giving the EC jurisdiction, then ICE will notify the deal in Brussels "as promptly as practicable," it said. That would trigger an initial one-month-long investigation.
Although the deal still requires clearance by financial authorities in Belgium, France, the Netherlands and Portugal, as noted in ICE's latest filing, going to the commission would allow ICE to have one antitrust review in Europe rather than three. It's entitled to make the request under EU rules in effect since May 1, 2004, which sought to strengthen the EC's role as a "one-stop shop" for reviewing cross-border transactions. Merging companies and EU governments are both allowed to make referral requests.
The deal was waved through in February by U.S. antitrust authorities, which found little overlap in that country, where ICE operates futures markets for agricultural, energy and financial futures, while NYSE concentrates on stock and options trading.
ICE, an exchange for futures and over-the-counter energy and commodity contracts as well as derivative products, was created more than 12 years ago from the former Continental Power Exchange. Last December, it agreed to acquire NYSE Euronext in a cash-and-stock-deal, after two previous attempts to take over NYSE collapsed because of regulatory concerns.
In May 2011, the U.S. Department of Justice blocked an $11 billion hostile bid for NYSE from ICE and Nasdaq OMX Group Inc. Regulatory hurdles also scuttled a $10 billion bid last year for the parent of the Big Board operator by Deutsche Borse AG, the operator of the Frankfurt exchange in Germany.
Interestingly, a regulatory tussle erupted in Europe last year over London Stock Exchange Group plc's takeover bid for LCH.Clearnet Group Ltd., which gained clearance from the U.K.'s Office of Fair Trading in December. U.K. regulators reviewed the deal after successfully opposing requests from France, Portugal and Spain for a Brussels review.
Thursday's announcement comes just after ICE and NYSE Euronext revised the structure of their merger agreement, with ICE making the acquisition through a newly formed holding company called ICE Group. Under the revised plan, ICE and NYSE Euronext will become wholly owned subsidiaries of ICE Group, and each share of ICE common stock will be converted into the right to receive one share of ICE Group common stock.
--Written by Renee Cordes in Brussels.