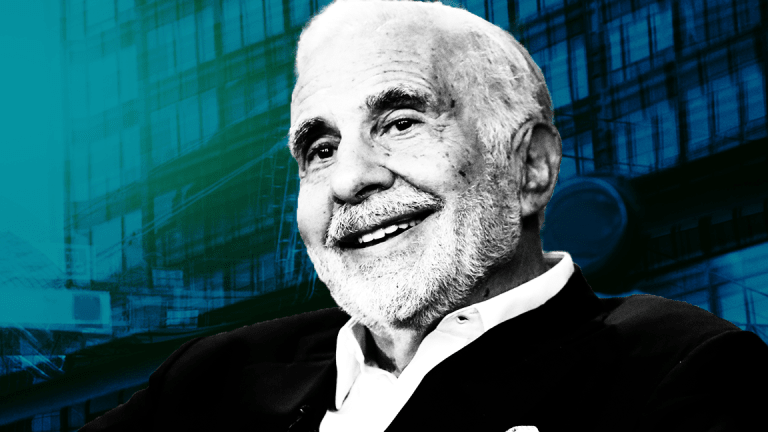 Icahn to Launch 'Full-Slate' Boardroom Battle at Sandridge
The insurgent manager said that his slate if elected would commit to run its own formal strategic review process in a 'fair and timely manner.' Icahn may submit a bid himself.
Carl Icahn on Wednesday, April 4, said he planned to launch a full-slate director battle at oil and natural gas producer Sandridge Energy Inc. (SD) and committed to run a formal process to evaluate strategic alternatives "in a timely manner" that could include a bid from the billionaire insurgent himself. Icahn is seeking to replace the entire five-person Sandridge board, since all directors are elected annually. 
The move comes after Sandridge on March 19 rejected an unsolicited merger offer made last month by competitor Midstates Petroleum Co. (MPO). SandRidge said the offer, which would have seen its shareholders take control of 60% of the combined company, was not in the best long-term interests of its stockholders. It tapped BRC Capital Markets to evaluate its strategic options, adding that it had received "indications of interest regarding alternative transactions from other oil and gas companies."
The company's strategic review includes an evaluation of divestment or joint venture opportunities associated with its North Park Basin assets and potential corporate and asset combination options with other Mid-Continent operators.
However, the company's strategic review may be moving in a direction or pace not to Icahn's liking. 
Editor's note: The full version of this article was published by The Deal, a sister publication of TheStreet that offers sophisticated insight and analysis on all types of deals, from inception to integration. Click here for a free trial.
More from The Deal:
Join Jim Cramer and a stellar lineup of speakers at the Corporate Governance conference on June 7, 2018 in NYC. DOJ Antitrust Asst. Attorney General Makan Delrahim, Paul Singer, Nelson Peltz and Chairman and CEO of Macy's, Jeff Gennette will be on hand to discuss methods for managing companies to maximize shareholder value. Register today.Deal clients have special pricing; for more details contact your account manager.