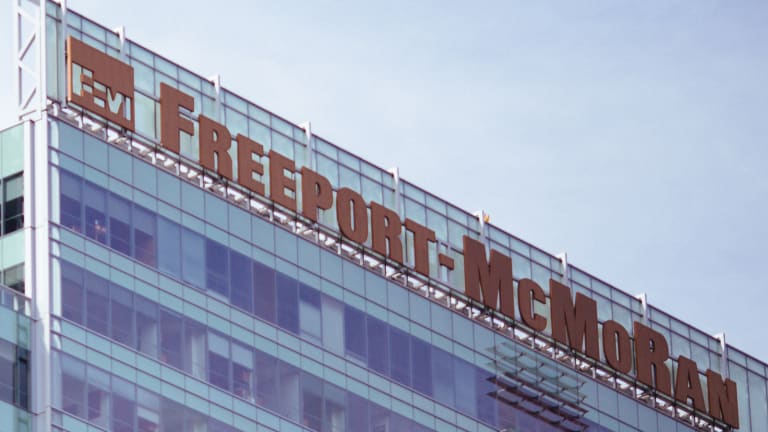 Icahn Buys a Stake in Troubled Freeport-McMoRan
The activist investor has made a careful bet on the mining and energy company, investing near the bottom on the belief that he can help turn it around.
NEW YORK (The Deal) -- Activist investor Carl Icahn on Thursday revealed an 8.46% stake in mining, oil and gas company Freeport-McMoRan (FCX) - Get Freeport-McMoRan, Inc. (FCX) Report in a 13D filing with the SEC. Icahn entities have purchased 88 million shares at prices ranging from $9.58 to $16 per share.
Freeport-McMoRan closed at $10.19 per share on Thursday, up 28.66% over Wednesday, though still down 56.3% year-to-date. It was up another 7% in morning trading to $10.92.
The corporate raider said he intends to talk to Freeport-McMoRan management about several matters, including the company's capital expenditures, executive compensation and capital structure.
As he has with most of his energy bets, Icahn accumulated his stake in the company through forward contracts that allow him to place his bet with less upfront cash than the value of his stake. That may be smart given the bind Freeport is in.
Wen Li, an analyst at bond research firm CreditSights, thinks Icahn sees Freeport-McMoRan as a value play after the stock was crushed by the recent slide in copper as well as oil prices. "He's just buying at the bottom, hoping he can turn things around," he said in an interview.
Li said management has already been trying to do things to increase liquidity, including lowering capital expenditures, issuing equity at the parent level, and planning an initial public offering of a minority stake in its oil and gas business, which it added through ill-timed acquisitions of McMoRan Exploration Co. and Plains Exploration & Production Co. two years ago for $19 billion. "He may try to get a couple of board seats as well to influence the board to do more, including asset sales, shutting down the higher cost stuff and cutting additional headcount," Li said.
Li said the company tried first to spin its oil and gas assets into a master limited partnership, and then to sell a minority stake to joint venture partners, but neither idea worked. Now it's trying to IPO a minority stake, but lower oil prices have made that difficult.
Still, Freeport-McMoran's copper assets are very valuable and have a low cost structure, so the company probably doesn't want to sell at this point, Li said. However, the company's effort to IPO a high cost mine in Indonesia has been getting some pushback from the government.
The biggest issue, Li said, is the company's $22 billion debt load. If it sells assets, it would lose cash flow that it needs to service its debt load. And it's already been using some of its free cash flow to fund capital expenditures of its oil and gas assets.
A source with the knowledge of the company and its management said it will be difficult for Icahn to get traction if he gains seats on Freeport-McMoRan's board, which is stacked with directors controlled by chairman James "Jim Bob" Moffett. But he does think the company's top management ranks and compensation could be pared, as the company effectively has "three CEOs" -- the aging Moffett; Vice Chairman Jim Flores, who runs the oil and gas business; and CEO Richard Adkerson.
The source said the company continues to "piss money away" on the oil and gas business' deep shelf assets in the Gulf of Mexico that are Moffett's legacy, including Blackbeard, Davey Jones and Lafitte, which could be pared or shut down completely. "When they did the mergers, the oil and gas business was supposed to be self-sufficient," the source said. "The reality is that it wasn't ever really self-sufficient, and when commodity prices dropped, it was far from it."
The source also found it interesting that the oil and gas business would be spun off in an IPO with little or no debt, saddling the liabilities at Freeport-McMoRan. But the move would give the new company the financial structure to acquire assets at bargain-basement prices, and enable Freeport-McMoran to exit its stake in the market so it can pay down its debt.
The source said the company could also sell a couple of its copper mines as well as its oil and gas properties in the Gulf of Mexico and California. The company had tried to sell those previously, but bids came in too low.
-Paula Schaap contributed to this report
Must Read:10 Reasons to Love the Oil Price Drop