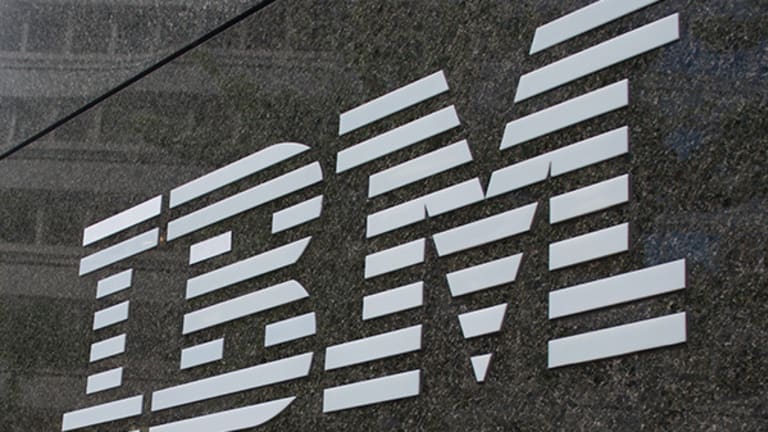 NEW YORK (The Deal) -- Earlier this month, IBM (IBM) - Get International Business Machines (IBM) Report announced it would acquire Phytel Inc., a population-health-management software company, as an addition to its newly formed Watson Health unit.
The deal highlights a business that is likely to be a hot spot of merger-and-acquisition activity for both traditional health care companies -- such as insurers -- and new entrants -- such as technology providers. Driving the activity are reimbursement changes, an emphasis on individual health and wellness to reduce readmissions and the Affordable Care Act.
Population health was attractive to IBM because the health care industry is shifting toward value, said Seth Hogan, a general manager at IBM health care. Analytics that track populations will be an integral part of the landscape for insurers and hospitals that use the data to determine when they should communicate with patients about return visits, intervene due to conditions such as obesity that may give rise future issues and identify possible gaps in care.
Population health promotes preventive medicine so that people can take better care of themselves and not end up in the hospital with a hefty insurance bill. It's everything from making sure that patients take the correct medication or step on the scale and try to lose weight. Technology tools help track patient data, monitor those at risk and put in place programs to make them healthier by intervening at the right time based on data, according to an industry source. Whether it's analytics or outreach, population health has many different areas, all of which with the common goal of keeping patients healthy.
"(You) have to have the ability to have insight about the population," Hogan said, noting that analytics and data can provide outreach that supports individuals based on core metrics. The idea, he explained, is to keep patients from going back to the hospital time and again.
In addition to Phytel, IBM also acquired health care technology data company Explorys. And through the Watson Health unit, the company is entering new partnerships with Apple (AAPL) - Get Apple Inc. (AAPL) Report, Johnson & Johnson (JNJ) - Get Johnson & Johnson (JNJ) Report and Medtronic (MDT) - Get Medtronic Plc (MDT) Report, all in an effort to use analytics to focus on individual patients.
The deal for Phytel, which develops and sells cloud-based services to help health care providers and care teams coordinate and meet new health care quality requirements, is an example of how population health is attracting M&A interest. For one thing, the ACA encourages health care providers to improve upon follow-up and do a better job communicating with patients. Interest has also grown in health care delivery systems and from insurers who see population health as a way to save money and create better results, said Dale C. Van Demark, a partner at law firm McDermott Will & Emery.
For example, UnitedHealth Group's (UNH) - Get UnitedHealth Group Incorporated Report Optum group -- which is the insurer's health-services platform -- includes OptumHealth, which has a population-health component. "They're able to provide a technological tool to collect, track and utilize what data comes their way for population management," Van Demark said. "There's a lot of interest right now in what technology can do to assist the transition from an incident to population-health-management perspective."
Other acquirers have included Quality Systems (QSII) , which purchased a health care information-technology provider focused on population health in 2013; Cerner( CRN), which bought PureWellness to gain access to the business; and McKesson (MCK) - Get McKesson Corporation (MCK) Report, which purchased MedVentive in 2012. Buyers like these and others in the health care industry are likely to continue rolling up population-health companies. Google (GOOGL) - Get Alphabet Inc. Class A Report and Apple may also be buyers, according to one industry source.
Recently, Caradigm -- a joint venture between Microsoft (MSFT) - Get Microsoft Corporation (MSFT) Report and General Electric's (GE) - Get General Electric Company (GE) Report GE Healthcare -- hit the auction block, tapping Harris Williams & Co. for advice. Caradigm focuses on preventive and chronic care needs of high-risk patients through data control tools, health care analytics, care coordination, and management and patient engagement.