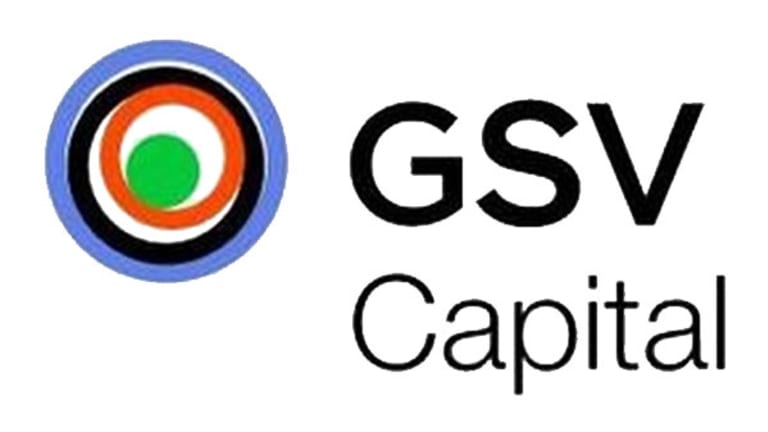 How Twitter Broke GSV Capital In 2013
2014 may prove a make-or-break for GSV Capital, where the firm's share price either restores connection with its underlying VC investments, or investors simply give up.
NEW YORK (TheStreet) - GSV Capital (GSVC) has a problem.
The publicly traded venture capital investment fund has seen its shares tumble, even as pre-IPO investments like Facebook (FB) - Get Facebook, Inc. Class A Report and Twitter (TWTR) - Get Twitter, Inc. Report have surged since listing on public stock markets. This year may prove a make-or-break for GSV Capital, where the firm's shares either re-connect with underlying VC investments, or investors simply give up.
10 Ways to Crack Wall Street In 2014
When one runs the numbers, a pending lockup expiry on Twitter shares could present an opportunity for GSV Capital, which counts shares in the micro-blogging site as roughly 35% of its overall assets. That's especially the case as other GSV Capital investments such as Dropbox, Palantir Technologies, TrueCar, Gilt Groupe and Spotify are speculated as moving towards initial public offerings.
GSV Capital's performance since listing on public stock markets defies logic.
The late-stage, pre-IPO VC fund invests in companies it believes are likely to IPO, and listed itself on Nasdaq in May 2011. The firm received a lot of press as a means to gain exposure to high-profile IPO's like Facebook and Twitter before these companies went public. However, if Facebook and Twitter are any indication, GSV Capital has done a poor job tracking pre-and-post IPO performance.
Twitter is the best example.
In May 2013, GSV Capital disclosed a 1,900,600 share stake in Twitter worth about $35 million. That stake valued Twitter at just under $10 billion. Between then and now, Twitter's valuation has nearly tripled to about $30 billion as the company listed in the NYSE; however, GSV Capital's shares have only risen by about 30%. As Twitter moved towards an initial public offering last fall, GSV Capital's performance was even more perplexing.
Twitter's IPO Bonanza Becomes GSV's Bloodbath?
Any investor who bought GSV shares at the end of the third quarter in anticipation of a blockbuster Twitter IPO would have made the right overall call. They also would have lost over 30% of their money by using GSV Capital as a Twitter proxy.
GSV Capital ended the third quarter with a net asset value (NAV) of $13.16 a share, and its Twitter stake was worth $44.8 million, or about $23.50 a share, an about 30% rise from May. The company's stock closed the quarter at $14.82, a reasonable 12% premium to the net asset value.
Twitter priced its Nov. 7 IPO at $26 a share, and the company's first day of trading proved to be a frenzy, reminiscent of the 1990s dot-com bubble. Twitter closed its first day of trading at $44.94, an over 72% IPO-pop. Inexplicably, GSV Capital's shares tumbled to $13.44, losing most of their premium to third quarter NAV, on Nov. 7.
Currently, GSV trades at a steep discount to its NAV per share. GSV ended the year with a NAV of $14.91 a share, with the fair value of its investments worth a total of $355.4 million. The company's Twitter stake ended the year at a value of nearly $103 million, or 35% of its net assets. 
Twitter shares have fallen in the first quarter, and other publicly traded investments like Chegg (CHGG) - Get Chegg, Inc. Report and Violin Memory (VMEM) have also posted lackluster results. However, GSV's NAV discount may have grown during the first quarter, according to Barrington Research estimates. Barrington believes GSV trades at a over 30% discount to its NAV, but should trade at a premium. Research analyst Jeff Houston holds out a 'speculative outperform' rating and $17 a share price target for GSV.
Get Out of Twitter
Twitter's lockup expires on May 7, 2014, meaning GSV could sell pre-IPO shares at that time and realize an investment gain. One way of looking at GSV's discount to NAV is that investors believe Twitter could tumble further between now and May, harming investment returns.
Those fears could extend to GSV's other private and public investments. If the tech sector is currently in a bubble, GSV's NAV discount could reflect expectations of a looming bust. It could also reflect an expectation that VC investment returns may be poised to fall in the future.
A Broken Model?
Another possibility is that investors simply don't understand, or have given up on the business model.
For instance, GSV's unrealized investment gains stood at $87 million in 2013, while realized investment losses and operating expenses totaled $8.9 million and $22 million, respectively. Overall, while GSV's unrealized investment gains surged by $87 million, but the firm's NAV only increased $35 million.
"GSV faces a number of risks, including the Twitter effect (which could produce periods of severe undervaluation and overvaluation), lack of a track record (IPO in May 2011), failed investments, exit timing due to the nature of GSV's portfolio companies (which tend to have volatile price swings after they begin trading publicly), and IPO market health. Also, GSV has a high percentage of retail (75%, at the end of June)," Barrington analyst Houston cautioned in a March 19 client note.
Still, the analyst is bullish on GSV. "GSV provides investors with access to disruptive, fast‐growing pre‐IPO companies at discounts," Houston wrote. "The fund trades at a 30% discount to our NAV calculation of about $17, GSV should trade at a premium because it is run by a savvy team of technology mavericks, the IPO market is robust, dividends are on the horizon, there is NAV upside potential, and there is an opportunity to increase its institutional investor base," he concluded.
Who's Next?
Palantir Technologies and Dropbox are GSV's two biggest private investments. The firm marked its Palantir stake at $33.8 million as of the fourth quarter, representing 11.8% of its overall assets. GSV's Dropbox investment was marked at $15.9 million as of the fourth quarter, representing 5.5% of its NAV.
A 10-K filing with the Securities and Exchange Commission showed GSV has made $13.8 million in investments in 2014, and realized $13.1 million of gains on it Facebook and Control4 investments this year.
GSV launched investments in General Assembly and EdSurge in 2014 and boosted its investment in StormWind, NestGSV, Dailybreal, AlwaysOn, Fullbridge, JAMF Software. The firm sold 150,000 Facebook shares for $9.5 million at an average price of $63.08 in 2014 and retains a 25,000 share stake in the social network.
Barrington Research believes GSV investments Dropbox, Gilt Groupe, Spotify, SugarCRM and TruCar could go public in 2014.
-- Written by Antoine Gara in New York