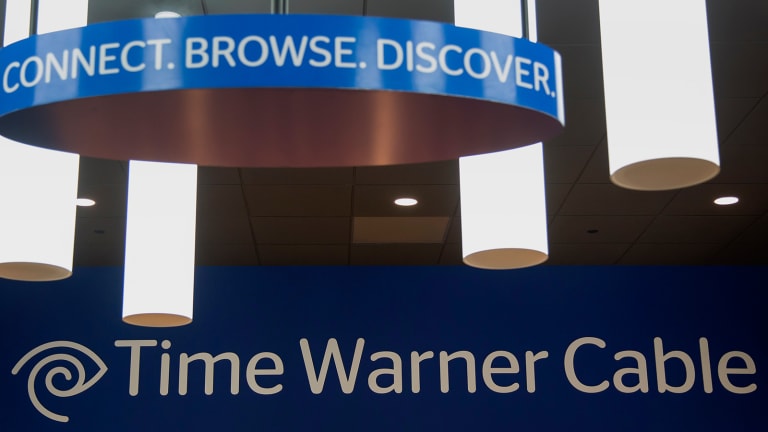 How Time Warner Cable Wound Up Costing Charter So Much
The emergence of a potential rival helped drive up the price of John Malone's long-sought trophy. Another merger and an irresistible opportunity also contributed to the $79 billion price tag.
NEW YORK (The Deal) -- John Malone and Charter Communications (CHTR) - Get Free Report got the deal they wanted with the $79 billion purchase of Time Warner Cable (TWC) .
The price for the trophy acquisition, $195.71 per share, including $100 in cash, values Time Warner Cable's equity at nearly $57 billion and topped many projections.
How did that happen?
Robert Routh of FBN Securities Inc. said that a number of factors accounting for the price have changed since Charter made a hostile bid for Time Warner Cable in early 2014.
"They wanted to get a deal done; they wanted it to be friendly, not hostile," he said.
After Comcast (CMCSA) - Get Free Report dropped its acquisition of Time Warner Cable in April, Charter seemed to be the last worthy suitor for the second-largest U.S. cable operator. The entrance of Altice SA (ATSVF) into the U.S. cable frenzy through the $9.1 billion purchase of Suddenlink Communications may have provided Charter with motivation to reach a deal quickly.
Malone and Charter had been pursuing Time Warner Cable since 2013. Charter had offered $114 per share in June 2013 and approximately $127 per share in October 2013, before offering a bid that Time Warner Cable said was in the low $130 range in January 2014.
Time Warner Cable Chairman and CEO Rob Marcus publicly said in that the company would hold talks about a bid of $160 per share, with $100 in cash and $60 in stock. Marci Ryvicker of Wells Fargo Securities LLC wrote in a research report that she anticipated a price of about $175 per share.
The emergence of Altice arguably changed the calculations.
"The price is definitely higher than what people were expecting, but with Altice circling the U.S. market, it probably pushed Charter to move faster." said Macquarie Capital analyst Amy Yong in an email.
Moody's Investors Service analyst Neil Begley wrote in an email that Altice likely had a role in the inflated price, even if it was indirect.
Begley suggested that Charter would likely look to trade markets with other cable operators following the deal, which would improve the outlook for its business services unit.
"The commercial business is presently the best growth story in the business and rationalizing and optimizing the footprints within the industry are of paramount importance continue the pace of growth," he wrote. Charter could pursue "a very large realignment swap transaction" in a market like Los Angeles or New York, he suggested, or undertake a "a burst of smaller market rationalization."
Charter CEO Tom Rutledge addressed the opportunity to develop services for business clients in a Tuesday call.
"There are large unserved areas of the country where there isn't a lot of high-capacity competition in the business services area," he said. "And we will be investing in that area and building out new footprint inside the franchise areas and states, which in many cases are the franchise authorities these days."
Rutledge also held out the possibility of swapping cable systems to improve its clusters of cable systems in various markets. "They make a lot of logical sense," he said.
The large cash component of the bid may appeal to many Time Warner Cable shareholders and would allow Malone to hold more equity.
"They are betting on the pro forma value of new Charter shares," Routh said.
Charter coordinated its latest bid for Time Warner Cable with the $10.4 billion acquisition of a controlling position in Bright House Networks from Advance/Newhouse Partnership.
"That deal makes the balance sheet look better when you put it all together," Routh said.
Other sophisticated investors have signed on with Malone's plan.
Liberty Interactiveundefined, Coatue Management, JANA Partners and Soroban Capital Partners are participating in a $4.4 billion offering of Liberty Broadband (LBRDA) - Get Free Report series C stock, which will help fund Malone's latest investments in Charter.
The investors are buying Liberty Broadband shares at $56.23 each, while the stock trades around $53.50.
Liberty Ventures, Coatue, Jana and Soroban apparently see greater value in Liberty Broadband and Charter's roll-up than the general market does.
"Clearly they have a road map that shows that this is a really good investment," Routh said.
Charter has not said whether it might divest properties, which could offset the costs of the two acquisitions the Stamford, Conn., company announced Tuesday.
Cablevision Systems (CVC) CEO James Dolan recently said that consolidating the New York market makes sense, but he didn't say whether he would be a buyer or a seller.
"What are they going to do with the New York subscribers? Are they going to sell them to Cablevision or are they going buy Cablevision?" Routh said. "Chances are since they are buying Time Warner Cable and Bright House they are not buying anything else."
Read more from: