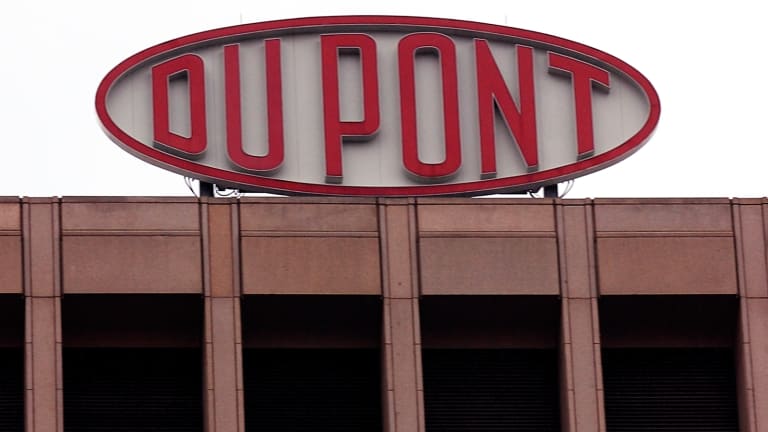 How Short-Term Thinking Is Hurting the Economy, Stocks -- Deal Economy
Governance gurus Martin Lipton and Leo Strine discuss the causes and effects of financial short-term-itis at the Deal Economy Event.
While both Wachtell, Lipton, Rosen & Katz's Martin Lipton and Chief Justice Leo E. Strine Jr. of the Delaware Supreme Court criticized the excessive focus of corporate managers and investors on short-term thinking at The Deal Economy Event on Thursday, the duo duked it out over the most logical solution.
The increased pressure on companies to show improved performance every three months is a long-standing trend. But it surfaced in a particularly onerous way 2015, Lipton told attendees, arguing that this thinking is an additional drag on a slowly growing economy. The essential problem, Lipton argued, is that companies take steps to boost their stock prices, such as initiating employee layoffs or stock repurchases, that actually hurt overall GDP.
One solution, said the noted defender of corporate managers facing activist onslaughts, would be to simply eliminate quarterly reporting.
"There's absolutely nothing to be gained by quarterly reporting," Lipton asserted, describing analysts' so-called "whisper numbers," supposedly the best but secret estimates about upcoming earnings, as simply a product of their trying to one-up each other.
While there's no dispute that poorly managed companies should improve their management, Lipton said the pressure to meet quarterly earnings expectations has resulted in continuous layoffs or buybacks as companies search for quick and dirty increases in profitability.
Strine responded by asserting that the elimination of quarterly earnings is never going to happen. But the Chief Justice had his own set of recommendations for reform of corporate reporting and governance.
For one, Strine said the Securities and Exchange Commission ought to deem management's quarterly estimates to be materially misleading if they do not reflect a five- or ten-year plan.
"You have to put a benchmark of where you say the company is going so there's a mature ability to analyze it," Strine explained.
Strine and Lipton also discussed issues of corporate governance, including the involvement of independent directors and the fact that institutions have essentially outsourced most of their voting to Institutional Shareholder Services.
According to Lipton, most individuals serving on boards of major companies do so because they want to "stay interested and active in business" and because "they feel they are performing a service to companies."
Strine added that somebody who is not actively employed can responsibly sit on three to four boards.
"It's a very useful thing for management teams to have two or three people on a board be on another board," Strine said, noting that the system creates disincentives for people with active industry knowledge to sit on boards, thanks to a widely accepted definition of independence that treats such experience as a conflict.
Also problematic, Lipton explained, is that activists have learned they can "drive a wedge" between boards and managers by exploiting the fear of board members that they will be publicly embarrassed. This often leads companies not subject to attack by activists or criticism by analysts to adopt policies that favor short-term over long-term results, he said.
In response to Lipton's assertion that every company has essentially outsourced the determination of compensation to Institutional Shareholder Services, Strine explained that this is oftentimes because the matter being voted upon is completely irrelevant to institutional investors, especially mutual fund managers. Lipton proposed that index funds should have voting policies that reflect much longer time horizons, given their own shareholders' investment objectives, and that a company's shareholders should be required to own larger stakes than they do at present to have voting rights.
As evidenced by Trian Fund Management's highly publicized and high-profile proxy fight at DuPont (DD) - Get DuPont de Nemours, Inc. Report , when the vote of institutional funds truly matters, they'll get involved, noted Katz and Strine.
Although Trian CEO Nelson Peltz lost his campaign to elect a minority slate of dissident directors to the giant chemical company's board, he did have an impact. Peltz had urged the giant target company to divest of a unit. DuPont moved to spin off its performance chemical business before the proxy contest came to a head. Strine noted that the chemical business ended up with assets it couldn't make use of, and many local jobs were loss as a result.
Perhaps the only positive thing that resulted from that struggle was the fact that mainstream mutual funds made that decision, Strine asserted.
"What I don't enjoy is when you get ego struggles, and what's forgotten is the real effects on our economy and human beings," Strine said, pointing to the detrimental impact of the spinoff in Delaware. "My city right now has a very big hole in it. That wasn't done by Trian. That was done by the company [DuPont]."
"There are economic reasons why institutions outsource to ISS and activists," Lipton said. "We have to deal with those reasons."