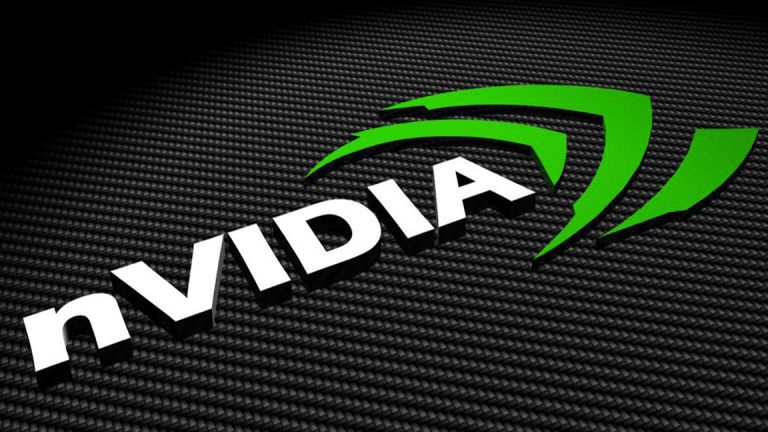 How Nvidia Is Building a Global Artificial Intelligence Beast
GPU powerhouse Nvidia is making VC investments around the world to establish an artificial intelligence ecosystem.
GPU powerhouse Nvidia is making VC investments around the world to establish an artificial intelligence ecosystem.
As Nvidia Corp. (NVDA) - Get Report looks to markets beyond gaming computers for its powerful graphic processing units, the company is putting its cash to work in a range of artificial intelligence startups. 
The chipmaker's Nvidia GPU Ventures unit announced investments in data-crunching technology developer BlazingDB, data visualization company Graphistry and artificial intelligence platform developer H2O.ai, on Thursday. 
"It makes sense for Nvidia to invest in all of these companies, as they will advance the necessary ecosystem surrounding GPUs and drive their adoption in both on-premise, high-performance development systems, in the cloud as workload accelerators and ultimately also at the edge for AI inference tasks," said 451 Research founder John Abbott in an email.
While Nvidia's GPUs are known for powering gamers' computers, the company has been successfully growing its products geared for data centers and other markets. The company's GPUs can process parallel workloads, or in other words perform multiple tasks simultaneously, which powers the units in more demanding environments. "The idea took off in [high performance computing] initially, as Nvidia's many-core chips are suitable for workloads that can be executed in parallel," Abbott said.
"More recently Nvidia have been pushing GPUs as engines for artificial intelligence and deep learning," Abbott added. "Again, the parallel nature of the GPU architecture makes them a good fit for this - but Nvidia has also done a huge amount of work on the surrounding software ecosystem, optimizing their chips to run the sort of open source software tools and programming frameworks used by data scientists. "
Take BlazingDB Inc., which uses GPUs "to expedite the process of parsing through large sets of data," Nvidia said.
Samsung NEXT Ventures, Techstars and Angel Ventures Peru have also invested in Austin, Texas-based BlazingDB, which was founded in 2015 and uses structured query language, or SQL, to process large batches of data.
"For those unfamiliar, BlazingDB has created a SQL engine that is cloud-friendly and takes advantage of the unique characteristics of GPUs to provide scalable, performant and distributed data warehouse solutions," Samsung NEXT Ventures Principal Leo Chang said in a press release. "Anyone who has worked with very large data warehouses knows that they tend to slow down as they scale up. By writing a SQL engine that runs on cloud-based GPUs, BlazingDB has superior speed, scalability and cost efficiency for large data warehouses applications."
Graphistry Inc. uses GPUs to analyst data and create graphics that illustrate patterns in corporate information.  
"Graphistry is an application that visualizes huge sets of data to make it more understandable - it's been a Nvidia partner for some time, and this sort of application is just the sort of thing that GPUs were built for," 451 Research's Abbott said.  Founded in 2014, the Oakland, Calif., startup also has money from Bloomberg Beta, In-Q-Tel and Greylock Capital
Meanwhile, H20.ai Inc. has developed a platform to support artificial intelligence and machine learning. "H20 is one of the popular open source deep learning platforms that data scientists use," Abbott said. Paxion Capital Partners, Nexus Venture Partners, Transamerica Corporation and Capital One Growth Ventures back the Mountain View, Calif., company, which was founded in 2011.
Nvidia said an in-house team managed the investments in BlazingDB, Graphistry and H20.ai. The company did not retain outside bankers or lawyers.
Other companies in Nvidia's portfolio of AI-infused investments include Tokyo-based retail analytics systems developer ABEJA Inc.; New York data-mining platform Datalogue Inc.; Israeli cybersecurity firm Deep Instinct LLC; and autonomous vehicle companies JingChi Inc., of Beijing; Boston's Optimus Ride Inc.; and Beijing-based TuSimple LLC.
While Nvidia is a GPU powerhouse, it faces large rivals such as Advanced Micro Devices Inc. (AMD) - Get Report and Intel Corp. (INTC) - Get Report .
"AMD is the most direct competitor, with its own discrete GPU line, and has been showing signs of turnaround recently after a difficult five years," Abbott said.
"Intel has mostly focused on lower performance graphics integrated with its CPUs. But its acquisition of [Altera Corp.] in 2015 gave it a new line of FPGAs (field programmable gate arrays) that can also be applied to new workloads," he said. Acquisitions of Nervana Systems Inc., Movidius Inc. and MobileEye NV have added to Intel's ability to process AI workloads.
Nvidia is a holding in Jim Cramer's Action Alerts PLUS Charitable Trust Portfolio. Want to be alerted before Cramer buys or sells NVDA? Learn more now.
More of What's Trending on TheStreet: