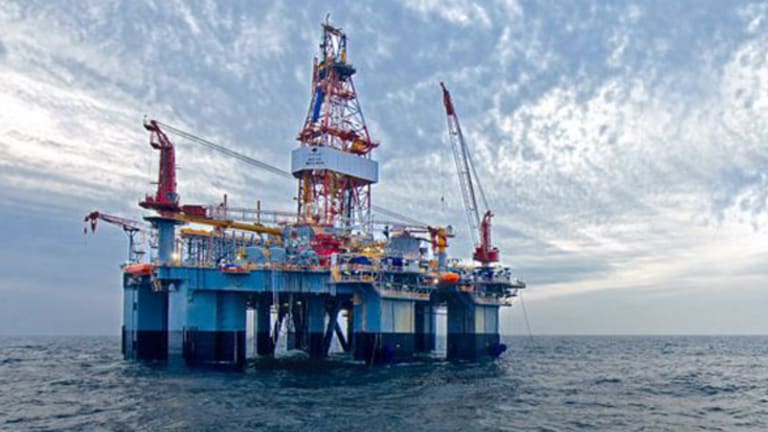 How Many More Oil & Gas Companies Will File for Bankruptcy?
An increasing number of energy companies are likely to file for Chapter 11 if oil prices stay low, capital markets dry up and the banks cut back on lending.
NEW YORK (The Deal) -- The bankruptcy of private equity-backed Samson Resources sent shock waves through the oil and gas industry last week. While it was expected, as word had seeped out that it had hired restructuring advisers, the news was still a bit of a jolt. If so-called smart money like Kohlberg Kravis Roberts (KKR) - Get KKR & Co. Inc. Report can't manage to keep Samson afloat through the industry's downturn (and loses its $4 billion investment in the process), then who can?
Fitch Ratings said last week that the Samson bankruptcy drove its high-yield bond default rate for the energy sector to almost 5%, the highest in 16 years. And it's only going to get worse: In May, Moody's Investors Service projected that the default rate for 48 exploration and production companies rated B2 or lower would increase to 7.4% by March of next year.
If oil prices stay low, the capital markets dry up and the banks cut back on lending, which may happen this fall as banks conduct their regular six-month re-evaluation of asset values under pressure from regulators. An increasing number of companies may file for Chapter 11 later this year and next. "In April, there was lots of leeway from the banks," Ryan Bouley, a managing director in the restructuring practice at Opportune, said on a King & Spalding  breakfast panel in Houston this week. "October may be more draconian."
Nineteen oil and gas companies have fallen into bankruptcy in the past year or so. Endeavour International was the first big one to file, in October, after struggling under a pile of debt and worsening prospects, and the case drags on, despite expectations that it would exit quickly. Endeavour was followed by other good-sized companies like Quicksilver Resources (in March), Sabine Oil & Gas (July) and Hercules Offshore (August). Smaller companies like Saratoga Resources (June), Dune Energy (March), American Eagle Energy (May), Cal Dive International (March) and Boomerang Tube (July) also filed.
Companies that have already hired restructuring advisers, which may lead them into the bankruptcy courts, include Vantage Drilling (VTG) , RAAM Global Energy (which has debt coming due Oct. 1), U.S. Shale Solutions, Paragon Offshore (PGN) , Midstates Petroleum (MPO) , Swift Energy (SFY) - Get SoFi Select 500 ETF Report , Venoco and Energy XXI (EXXI) .
Lucas Energy (LEI) warned in July that if it couldn't secure financing to drill its oil and gas wells in Texas, it might be forced to file for bankruptcy protection. Earlier this month, it did manage to snag a $2.4 million line of credit from Silver Star Oil  and an amendment of its senior secured note to October of next year, but worries linger.
Observers are also concerned about Halcon Resources (HK) and SandRidge Energy (SD) - Get SandRidge Energy, Inc. Report , which have done distressed debt exchanges recently, as well as Magnum Hunter Resources (MHR) , Goodrich Petroleum (GDP) - Get Goodrich Petroleum Corporation Report , Resolute Energy (REN) and Rex Energy (REXX) . 
Avista Capital Partners-backed Sidewinder Drilling also appears to be in trouble, with Moody's giving it a negative outlook last month on worries it would struggle to service its debt.
Other super-levered names -- which may not make their way to the courts but will nonetheless struggle -- include Approach Resources (AREX) - Get Approach Resources Inc. Report , Bill Barrett (BBG) , Chesapeake Energy (CHK) - Get Chesapeake Energy Corporation Report , Comstock Resources (CRK) - Get Comstock Resources, Inc. Report , Laredo Petroleum (LPI) - Get Laredo Petroleum, Inc. Report , Triangle Petroleum (TPLM) and Ultra Petroleum (GDP) - Get Goodrich Petroleum Corporation Report .
Marc Schwartz, a managing director at HSSK LLC, pointed to the Hercules Offshore filing as a case study for what other bankruptcies of energy companies that have high-yield bond debt will look like, swapping its senior notes for the majority of equity in the reorganized company, with noteholders also providing $450 million in new financing. 
"We are going to see more prepackaged and prenegotiated reorganization plans that result in the elimination of the equity and some of the debt, and the conversion of some of the debt [into equity]," he said. "Bankruptcy will be required to get those recapitalizations done."
Some companies are selling assets to bring in much-needed cash to keep going. EnCana (ECA) - Get Encana Corporation Report sold its Haynesville assets last month to the Blackstone Group-backed GeoSouthern Energy for $850 million. W&T Offshore (WTI) - Get W&T Offshore, Inc. Report unloaded some of its Permian Basin assets to Kelso & Co.-backed Ajax Resources for $376.1 million. And Alta Mesa Holdings sold its Eagle Ford properties to EnerVest for $125 million. Magnum Hunter, which was briefly in default last month, is expected to sell enough midstream and other assets to raise about $1 billion, estimated Topeka Capital Markets analyst Gabriele Sorbara.
While the spread between how much a company wants to sell assets for and what the buyer is willing to pay is still wide, it may be narrowing, especially for nearby properties where costs would be lower to operate them. "The name of the game today is extending liquidity," John-Paul Hanson, managing director at Houlihan Lokey, said at the King & Spalding breakfast. "A&D [acquisition and divestiture] activity is starting to re-emerge."
However, divestitures may only be a temporary fix for some companies if oil prices stay "lower for longer," as many predict, delaying what many believe will be inevitable for many companies. Syndicated finance head Brandon Annett of Texas Capital Bank said at a BoyarMiller breakfast forum last week, "We don't see asset sales solving some capital structures, making bankruptcy likely." 
Pass the coffee, or something stronger.
-Jamie Mason and Lisa Allen contributed to this report.