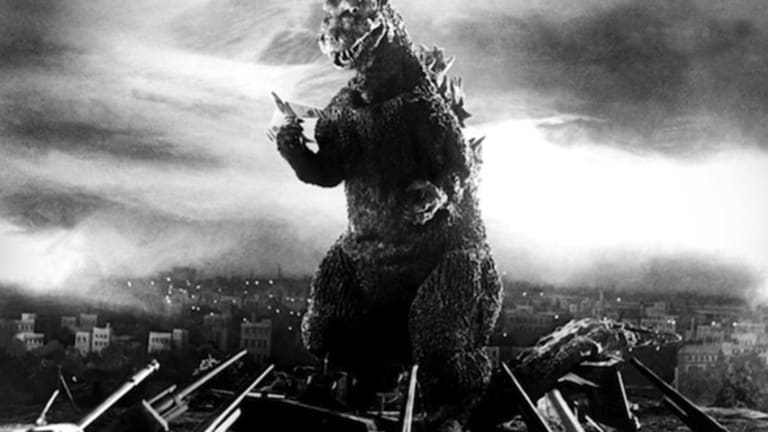 How Index Funds Could Turbocharge Activism
Billions of dollars are flowing from actively managed strategies into an increasingly concentrated number of passive funds, a shift that some say will help activists. We looked into it.
Activist investor Glenn Welling recently launched a director-election battle at organic food company Hain Celestial Group Inc. (HAIN) - Get The Hain Celestial Group Inc. Report , with the goal of taking over the company's board and agitating for a sale and other changes. 
Welling's fund Engaged Capital LLC accumulated a 9.9% stake over a short period of time. In addition, long-term holders Vanguard Ltd., Fidelity Investments, and BlackRock Inc. each own about 8% of the company, according to FactSet Research Systems Inc. As a result, Hain's top four holders control well over 30% of the company—and its top 12 investors control about 50%.
Therefore, instead of convincing hundreds of shareholders to support his director candidates, Welling only has to convince a handful to back his efforts.
The battleground for the Hain tete-a-tete is not unusual in today's world of activist insurgencies. And expect a growing number of proxy contests to reflect its realities in the years to come. Consider this emerging trend: There are billions of dollars in funds flowing from actively managed strategies into an increasingly concentrated number of passive funds. In particular, the top index funds, including Vanguard, BlackRock and State Street Corp., are becoming larger, a transformation that some argue will be a positive development for activist hedge funds. Already BlackRock, Vanguard and State Street have $5.4 trillion, $4.4 trillion and $2.6 trillion under management, respectively.
Many experts in the institutional investor world expect that over the next five years the big three index funds will significantly increase their ownership positions at U.S. companies. Jim Rossman, managing director and head of Lazard's shareholder advisory team, argues that this will be a positive development for activist funds.
"If you are an activist your job is harder if you have to convince 25 to 30 big shareholders," said Rossman. "Your job is made easier if you only have to convince four or five managers, especially if it is the same four or five individuals you know well and talk to on a regular basis."
Rossman said it is extremely likely that when a well-known activist strikes they will have conversations with people they know at BlackRock, Vanguard, State Street and other major funds because they have communicated with them in prior activist campaigns. On the other side of the spectrum, targeted corporate executives and their boards are likely to have few or no relationships with the top index fund managers and may have trouble getting their perspective across.
"The relationship between activists and big index funds is strong," Rossman said. "And each year as more money flows into passive strategies, passive managers become more assertive, willing to use their large stake and influence to have companies make changes."
Indeed, the amount of capital shifting from active managers to passively managed funds is growing, suggesting that activist hedge funds will have to convince fewer and fewer investors to back their campaigns in the years to come.
According to Morningstar Inc., passive fund inflows reached more than $225 billion in the first quarter of 2017, while about $11 billion exited actively managed funds. The shift in funds was an extension of what Morningstar found in all of 2016, when $506 billion flowed into passively managed funds at the same time that active funds received outflows of $343 billion. Morningstar includes index funds from firms such as Vanguard and BlackRock, as well as Exchange-Traded-Funds in its definition of passive funds.
Lazard's Rossman argues that already at many companies in the S&P 1500 three index funds and one fundamental owner control 25% to 30% of the equity. In addition, he contends that recommendations made by influential proxy advisory firms Glass, Lewis & Co. LLC and Institutional Shareholder Services Inc. will essentially automatically influence the votes of an additional 30% to 35% of the votes, though others argue that fewer investors systematically follow their advice.
"At many companies [facing activists] it's not 400 to 500 investors deciding the day. It is coming down to four or five votes," he said.
However, don't expect it to be all share-price spikes and acquisition premiums for activist investors any time soon. Insurgents still have to face the fact that for a variety of reasons there is a better than not chance that index funds won't back their campaigns. And legislators on Capitol Hill are trying to impose tougher regulations on proxy advisory firms, which could make life more difficult for activist funds and their director battles.
Tom Ball, managing director at proxy solicitor Morrow Sodali Global LLC, agrees that passive funds have gained influence and will continue to gain influence in the coming months and years when it comes to activist campaigns. However, he suggested that the growth of their influence can be a double edged sword for activists, who can win or lose their campaigns based on the result.
"With the increasing concentration of ownership it is the top ten holders who will win it or lose it for you," he said. "You fight over middle ground. Support on one side or the other of largest two or three out of the top five will make the difference," he said.
Historically, the top index funds have been known to reliably support management's boardroom slate, when an activist has sought to install directors. However, that isn't the case anymore.
"When looking at past voting history the biggest index funds have traditionally been more inclined to support management than dissidents but that too is changing," Ball said.
According to Proxy Insight, a shareholder voting data firm, Vanguard voted for some dissident directors in only 13% of all U.S. activist proxy fights in 2013. But by 2016, that number had doubled to 26%. And BlackRock voted for some or all of a dissident slate in 43%, 36%, 44% and 26% in 2013, 2014, 2015 and 2016 respectively, representing large votes for activists in many situations. Finally, State Street backed dissidents in 33% of the situations in 2013, 12% in 2014, 31% in 2015, 7% in 2016 and 33% of campaigns in 2017 so far.
Bottom line: It's fair to say that management cannot rely on index funds to back their directors anymore. Ball noted that recently Vanguard backed Marcato Capital Management LLC's Buffalo Wild Wings (BWLD) campaign, which drove its CEO out, and it supported a dissident investor at Citi Trends Inc.  (CTRN) - Get Citi Trends Inc. Report .
In addition, Lazard's Rossman contends that there is a growing category of what he calls "closet passive investors," which are actively managed mutual funds whose ownership and holding patterns and low volatility mimic that of passive index funds. He suggests that they too are starting to own a large percentage of each company and their presence will also make life easier for activists.
"They are more like an index fund than a value investor who is trading frequently," he said. "Many large cap growth funds, for example, are benchmarked against indices and essentially act like index funds."
For now, activist investors still can rely in many cases on a wolf pack of friendly insurgent managers, arbitrageurs and other funds to back their campaigns, in many cases. But with index and closet passive funds growing into Wall Street behemoths, expect that both activists and their corporate management opponents will find they need to focus all their energy on getting the votes of the new director-battle deciders—the big three index funds.
Visit here for the latest business headlines.