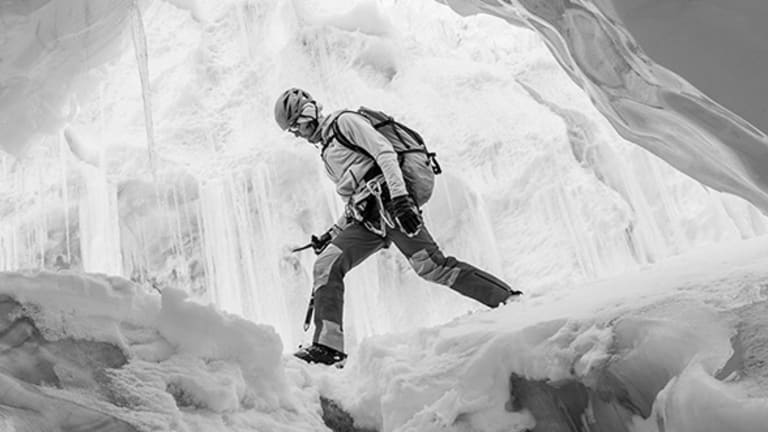 NEW YORK (The Deal) -- VF Corp. (VFC) - Get V.F. Corporation Report , the Greensboro, N.C.-based apparel conglomerate, has a successful track record of acquiring and integrating large consumer retail brands. That history includes its $2 billion purchase of Timberland in 2011, a deal that took more than 10 years to come to fruition. Since that transaction, VF executives have repeatedly voiced their interest in doing more deals, particularly because the company's growth plan is so aggressive that it can only hit the targets by continuing to buy other brands. VF has in the past told The Deal and TheStreet that a top priority for its use of cash is acquisitions.
But as in the case of Timberland, VF has demonstrated that it is both patient and opportunistic.
As of June 30, VF had nearly $660 million in cash and cash equivalents, while it had about $2.58 billion in debt. Meanwhile adjusted EBITDA projected for the fiscal year ending Dec. 31, 2015 is about $2.2 billion, according to data provided by Bloomberg. That would allow the company to borrow another roughly $6 billion and remain investment grade.
In addition, its current market cap of close to $29.3 billion gives the clothing group gives it substantial financial firepower, in addition to its balance sheet, to do deals.
There are number of targets in various stages of distress that industry watchers consider as potential targets. Columbia Sportswear (COLM) - Get Columbia Sportswear Company Report , Performance Sports Group (PSG) , Black Diamond (BDE) and Quiksilver (ZQK) all could interest VF.
When presented with such targets in the past, VF has declined to comment, but has said that outdoor and action sports brands are most attractive, adding that a deal would need to be immediately accretive. Todd Spaletto, president of VF's The North Face, recently said to TheStreet: "We are seeing a very active female consumer, they enjoy doing Crossfit and other training classes."
Considering that VF's portfolio currently includes brands such as North Face, Wrangler, Vans, Jansport and Nautica, adding a more female-oriented brand might be the best move. And Lululemon Athletica (LULU) - Get Lululemon Athletica Inc (LULU) Report is probably the most attractive target. The company is a profitable active apparel clothing brand, and founder Chip Wilson moved to sell his remaining stake in the company in early June. He had already sold half his stake in the company to private equity firm Advent International, which now owns about 20.1 million shares or a close to 15.4%.
While Lululemon has taken hits in the past few years for selling pants that were considered to be too sheer and Wilson's insinuation that the company's clothes were intended for women with a certain body type, it has largely remained stable and profitable. In addition, Lululemon's successful focus on yoga and active wear is an area VF has been trying to penetrate, with purchases of contemporary brands such as Lucy Activewear.
Buying Lululemon would give VF a commanding presence in the space in one swoop. Lululemon has a market cap of nearly $7.1 billion, cash of about $500 million, and no debt, equating to an enterprise value of roughly $6.6 billion, a multiple of close to 14.7 times the approximately $450 million in EBITDA the company is projected to generate for the fiscal year ending Jan. 31, 2016.
That's a rich valuation, but a combination with a strategic buyer -- like VF -- would produce benefits beyond added revenue and brand name.  For example, Lululemon's expertise in introducing appealing active wear to a female audience would inform VF's other divisions on how to do the same, opening up an important growth avenue in addition to providing scale in terms of women's active wear. And Lululemon would benefit from VF's operational prowess in areas ranging from sourcing of manufacturing and inventory management to distribution and real estate, as well as its relationships with retailers around the world. Those revenue-boosting synergies would also help save money, improving cash flow.
So the fit looks good. Good enough for VF to to seize this opportunity.
Brian Sozzi of TheStreet.com contributed to this report.