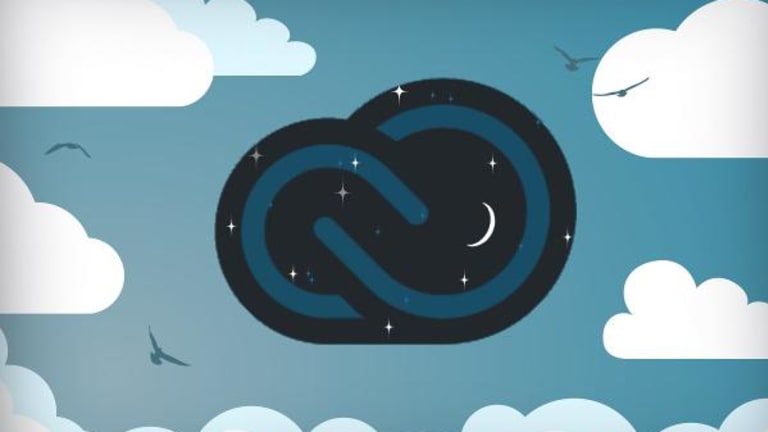 Publish date:
How Adobe Can Plug the Holes in Its Cloud
Adobe has built a market-leading cloud portfolio, but e-commerce outfits Shopify or Magento, or a customer service outfit like Zendesk, could fill the few product gaps
Adobe has built a market-leading cloud portfolio, but e-commerce outfits Shopify or Magento, or a customer service outfit like Zendesk, could fill the few product gaps
As Adobe Systems (ADBE) - Get Report held its digital marketing summit in Las Vegas this week, the company announced new ambitions in managing customer experiences. The creative and business power announced a new Experience Cloud, which combines its marketing, advertising and analytics cloud offerings. 
Adobe has become leader in the cloud, building a broad portfolio of digital marketing and creativity applications through internal efforts and the occasional acquisition. For example, the $540 million acquisition of video advertising platform TubeMogul in December opportunistically rounded out Adobe's digital marketing offerings. 
The company has become "the pure play on adoption of the cloud," said Jim Cramer, TheStreet's founder and manager of the Action Alerts PLUS portfolio, which owns ADBE. Acquisitions could still play a role as Adobe builds on its success in the cloud. Adobe's interests could range from customer service software developer Zendesk Inc. (ZEN) or Verint Systems Inc. (VRNT) to e-commerce plays such as Shopify Inc. (SHOP) or privately held Magento Inc.
Adobe already has many of the pieces for its Experience Cloud.
BMO Capital Markets analyst Keith Bachman pointed to a possible gap in the offerings in a report. "[W]e are curious about the road map for customer service," he wrote.
Salesforce.com (CRM) - Get Report , which bought private startup assistly for $50 million in 2012 and renamed the company desk.com, leads the market, Bachman wrote. SAP (SAP) - Get Report and Oracle (ORC) - Get Report L also have a presence.
"We believe enterprises would prefer a complete, integrated offering," Bachman suggested. "Therefore, we think there is potential that [Adobe] will enter into the customer service software market, either through acquisition or partnership" such as a venture the company announced with Microsoft (MSFT) - Get Report , the analyst added.
Bachman did not name targets. Zendesk declined to comment, as did Shopify and Magento. Verint could not be immediately reached.
Adobe is certainly familiar with customer service software developer Zendesk. The companies announced a partnership this week at the Las Vegas conference. UBS analyst noted that Zendesk is "one of very few independent front office software vendors left," in a February note on the company. Outside of the large cloud marketers like Salesforce and Oracle, rivals include Verint. Neither Zendesk nor Verint responded to queries. Adobe declined to comment.
Adobe CEO Shantanu Narayen pointed to the company's pacts with other software makers when asked about the services cloud during the summit. "That's a partnership right now that we have with other people who build on our platform," he said, citing the agreement with Microsoft in particular.  
Separately, e-commerce is arguably a hole in Adobe's portfolio. The company reportedly bid for e-commerce outfit Demandware last year, but Salesforce.com beat it out with a $3.8 billion acquisition. A company like Shopify or privately held Magento, formerly part of eBay (EBAY) - Get Report , could attract Adobe's interest as it builds its case as an indispensable cloud marketing partner.
"Broad strokes, I think e-commerce is definitely an area Adobe [where] is looking," said Morningstar analyst Rodney Nelson in an email, noting that Adobe's pursuit of Demandware underscores its interest in the segment. "Shopify would be a name they could theoretically have on their radar."
E-commerce is one of the few gaps left in Adobe's portfolio. Evercore ISI analyst Kirk Materne compared holdings of Adobe, Salesforce.com, Oracleand IBM Corp. (IBM) in ten digital marketing categories and subcategories in a recent report. Adobe's only blank was e-commerce. Likewise UBS analyst John Byun "e-commerce remains a product hole" in the marketing cloud.
Shopify, with a $6.3 billion market cap, would be a substantially larger bite than TubeMogul. It would be a large deal for Adobe but hardly a stretch for a company with a $60 billion market valuation. Shopify's stock rose 3% on Tuesday after Pacific Crest analyst Monika Garg raised her price target from $66 to $78 per share.
Revenue could more than quadruple to $1.7 billion by 2021, Garg wrote, calling Shopify the fastest-growing software-as-a-service company she follows. Shopify's revenues grow more than 50%, she noted, surpassing Demandware's growth of 30% and making Shopify a buyout target.
Privately held Magento has a bigger hand in e-commerce. Garg wrote that Magento processed $105 billion in gross merchandise volume last year, compared to Shopify's $15 billion.'
Private equity firm Permira acquired the business from Ebay in 2015 through a complex deal. Permira, Sterling Partners and Longview Asset Management purchased eBay Enterprise unit for $925 million and then divvied up the assets, with Permira taking Magento.