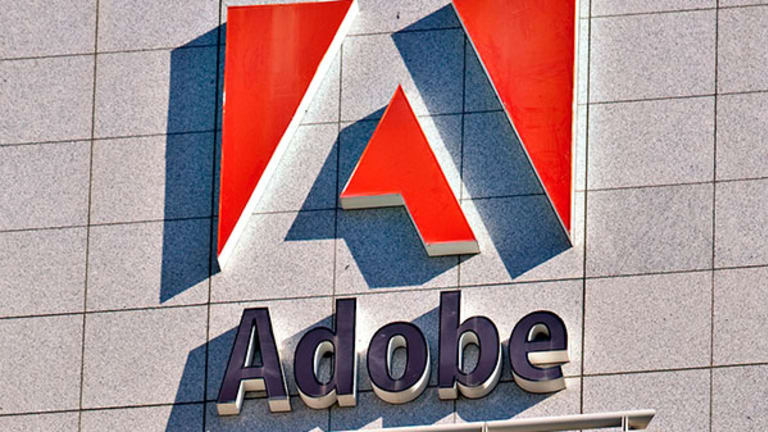 How 3 Stocks Turned Activist Hedge Funds Into Long-Term Investors
Activist hedge funds aren't known for long-term investing. But Adobe Systems, Canadian Pacific and Lazard have been performing so well that the activist funds have become buy-and-hold investors.
NEW YORK (TheStreet) -- Activist hedge funds aren't known for long-term investing. But three companies have been performing so well that these activist funds have begun to look like buy-and-hold investors.
The three companies -- Adobe Systems (ADBE) - Get Adobe Inc. Report , Canadian Pacific (CP) - Get Canadian Pacific Railway Limited Report and Lazard (LAZ) - Get Lazard Ltd Class A Report -- initially were targets of activist funds, which typically pressure management to make changes to push up the stock price. But instead of abandoning these companies once the shares rebounded, the activist funds have decided to stay put.
Adobe, for instance, has more than doubled since Jeff Ubben-run ValueAct Capital took a position in the company in late 2011 on a belief the company could increase its presence on mobile devices and in cloud computing, while shifting towards software subscriptions.
Canadian Pacific has gone from a sleepy, under-performing railroad to one of the industry's most efficient and fastest growing players since Pershing Square's Bill Ackman ran a proxy campaign to oust the company's former CEO in 2012.
Lazard, under the watch of Trian Management's Nelson Peltz, continues to be one of the more shareholder-friendly-run investment banking firms as it has used recovering M&A market activity to return capital to investors and keep expenses under control.
Ubben, Ackman and Peltz continue to hold these stocks, suggesting they're in for the long term now that each of their investments is on solid footing. The idea that the strategic changes may still not be fully valued creates an opportunity for average investors to jump in.
At a time when investor pressure is just beginning to drive dramatic change at Hewlett Packard (HPQ) - Get HP Inc. Report , eBay (EBAY) - Get eBay Inc. Report , Microsoft (MSFT) - Get Microsoft Corporation Report  and PepsiCo (PEP) - Get PepsiCo, Inc. Report , it's worth paying attention to companies that are closer to completing their turnarounds.
Click through for a more detailed look at how Adobe, Canadian Pacific and Lazard became long-term plays.
ValueAct Bets on Adobe
ValueAct Capital began buying a large stake in Adobe in late 2011 on the belief that tech investors had incorrectly soured on the company's prospects amid nearly a decade of flat sales growth, volatile product cycles and the removal of its Flash software from the Apple (AAPL) - Get Apple Inc. Report iPhone.
However, ValueAct believed Abode's software products such as Acrobat and acquisitions including Omniture held under-appreciated promise as software moved onto the cloud and mobile devices, and the digital publishing market expanded. The fund also believed Adobe could convert its license-oriented business to one based on recurring subscriptions.
When Ubben presented his analysis to investors in 2012, his notions of Adobe's prospects were met with significant skepticism.
However, in recent years, Adobe has successfully built out its subscription-based software offering -- the Adobe Creative Cloud and Adobe Marketing Cloud -- which are oriented toward the cloud and accessible on most mobile devices. The company succeeded in converting expiring software licenses to subscriptions, helping to revive revenue growth.
Adobe is now one of the top-performing stocks in the tech sector. Shares have gained nearly 75% since the beginning of 2013. But even after years of steady gains, it doesn't appear ValueAct is ready to cash out. 
"What we have now is a business with pricing power that is growing," Ubben said of Adobe at the IMN Active-Passive Investor Summit in April.He did concede that it is a little hard to begin building a position given the company's gains.
This time, investors were listening. Perhaps matching the stock's 75% gain over a 20-month span is unrealistic, but Adobe continues to have strong prospects.
The company's base of three million Creative Cloud subscribers remains a fraction of its 13 million total Creative Suite licenses. That mix should continue trending towards prized subscriptions, helping to drive consistent earnings growth.
"We think the build is ultimately healthy for top-line growth long-term, while margins should trend back toward historical levels, but worry that near-term [subscription] beats may moderate, which may disappoint momentum-oriented bulls," Morgan Stanley analysts noted on Tuesday after assessing the long-term outlook Adobe provided at its investor day this week.
At the investor day, Adobe's CFO pointed investors to traditional revenue and earnings-per-share figures as the company completes its shift to subscriptions by fiscal 2016, Deutsche Bank analysts added. They believe Adobe will continue to outperform large-cap tech sector peers and hold out a $80 a share price target.
ValueAct had recently taken a large position in Microsoft and gained a seat on its board as the company shifts strategy under CEO Satya Nadella and focuses on a so-called mobile-first, cloud-first strategy. In many ways ValueAct's analysis of Microsoft mirrors its Adobe investment.
"Similar to Adobe's success with 'Creative Cloud,' we see the potential for significant migration of Exchange/Office 365 to the cloud, with pricing upside and positive implications for the way investors perceive and value Microsoft," Ubben said when making his Microsoft investment in 2013.
Ackman's Canadian Pacific Proxy
In late 2011, Pershing Square's Bill Ackman took an over 12% stake in railroad Canadian Pacific and began calling for changes to the company's management and board after years of underperformance and falling profits. By 2012, Ackman won a hard-fought proxy contest with Canadian Pacific, which led to the ouster of former CEO Fred Green.
Pershing gained two seats on Canadian Pacific's board as part of the proxy contest, and the hedge fund became an instrumental part of the company's search for a new CEO, which ultimately led to the hiring of retired railroad executive Hunter Harrison.
Under Harrison, Canadian Pacific has become one of the top-performing large-cap stocks in North America as it has has increased the utilization of its assets and rationalized expenses. Revenue per employee at Canadian Pacific has risen roughly 14% annually since the beginning of 2012, as company increased car loads and the speed of trains in key routes, while also cutting corporate overhead. CEO Harrison has also habitually beat financial guidance in his tenure at Canadian Pacific.
Last week, Canadian Pacific unveiled new financial guidance that indicates Harrison has already exceeded a four-year operating plan he laid out in December 2012.
The railroad now plans to increase revenue about 50% by 2018, and it forecast its operating ratio will be between 58% to 63% in that time span. Those projections indicate Canadian Pacific could double its earnings per share exclusive of any new share buyback announcements over the next four years.
"The CP story is far from over (and arguably, has just begun); and even though it may be tough for investors to contemplate building a position in a stock that has tripled since activist investor Bill Ackman became involved in the fall of 2011," Credit Suisse analysts said in a report Wednesday, they believe Canadian Pacific is worth $300 a share. 
While Ackman hasn't sold much of his Canadian Pacific stake -- the market value of his position is nearly $3 billion -- there are similarities between the railroad and one of Pershing Square's newest investments.
At the Harbor Investor Conference in February, Ackman invoked Canadian Pacific when speaking about a recent investment in chemical producer Air Products (APD) - Get Air Products and Chemicals, Inc. Report .
"We've seen this movie before with Canadian Pacific," Ackman said, when speaking to Air Products' CEO change. Seifi Ghasemi, Air Products incoming CEO, recently announced a major restructuring of the company that will divide business lines to mirror its better-performing rival, Praxair (PX) .
Ackman believes Ghasemi can bridge the performance gap between Air Products and Praxair, potentially making the company worth in excess of $200 a share.
Trian Watches Over Lazard
Trian Management hasn't had to run a proxy campaign against Lazard (LAZ) - Get Lazard Ltd Class A Report  but the Nelson Peltz-run activist fund has met repeatedly with management to discuss strategy and shareholder-friendly spending policies since taking a stake of over 5% in June 2012.
When making its investment public, Trian Management gave its support to Lazard CEO Ken Jacobs and a plan he put in place to improve operating margins at the investment bank, while increasing share buyback and dividend activity by 2014.
Jacobs also committed to have share repurchases exceed restricted stock unit grants, something that can be hard to accomplish at Wall Street-oriented financial services firms. With the exception of Goldman Sachs (GS) - Get Goldman Sachs Group, Inc. Report and Lazard, few investment banks have reduced their share counts materially in recent years.
Generally, Lazard has performed to Jacobs's plan, and Trian hasn't had to say much publicly about its investment since 2012.
Operating margins are expected to reach 30% by the fourth quarter of 2014, according to estimates compiled by Bloomberg. Lazard is also one of the fastest growing investment banks by revenue and profit, as mergers and acquisitions and initial public offering markets heat up.
As third-quarter bank earnings season approaches, Goldman Sachs analysts favor Lazard given the firm's rising earnings and still-low forward price-to-earnings multiple.
-- Written by Antoine Gara in New York