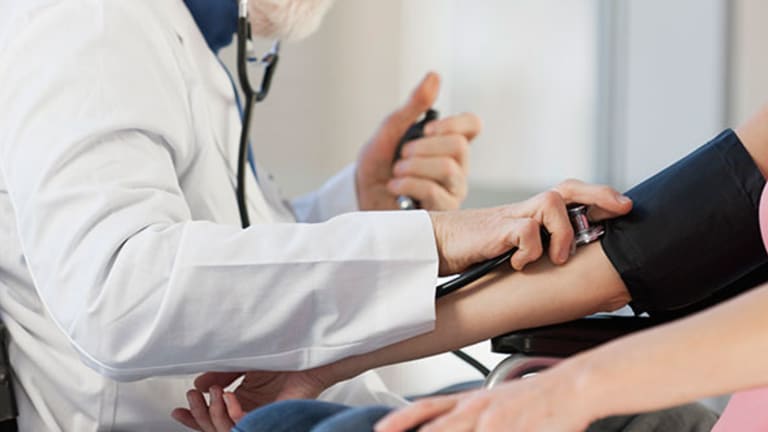 A lot of people are getting old right now and many of them want to do that in the comfort of their own homes. So it's not surprising that healthcare companies are responding to these demographic facts of life. That response, though, is complicated by uncertainty over how much companies will be paid to take care of growing senior cohort increasingly interested in avoiding nursing homes.
Last October, the Centers for Medicare & Medicaid services issued a final ruling that decreased payments to home health agencies by approximately .30 percent, or $60 million in 2015. The reduction was a part of a four-year plan to lower payment rates as a part of the Affordable Care Act.
In addition, regulatory requirements — such as multiple audits — are increasing, putting more pressure on margins.
But there is still money to be made, so home healthcare providers have become attractive targets for large hospital operators. Take, for example, HealthSouth Corp. (HLS) . Executives there decided late last year to expand the company's home health business with the $750 million purchase of Encompass Home Health and Hospice from Cressey & Co.
According to the company, the deal represented access to $33.5 billion in new Medicare spending, as well as possibilities to scale out the area for future growth. Encompass is the fifth-largest provider of Medicare-focused skilled home health services in the United States, according to HealthSouth.
HealthSouth, like many of its peers serving the expanding elder community, has faced an uncertain reimbursement environment for its services and is betting on the home health and hospice space. According to the Medicare website, services including intermittent skilled nursing care, physical therapy, speech-language and pathology services, among others, can be paid for through the coverage. And with an aging population looking to "age in place," Encompass further opens the door into a population that aims to age gracefully.
James Clark, a managing director at Harris Williams & Co.--the bank that ran the sale process for Encompass--said it is likely we will see more large companies move into home health. "It's the least expensive place to provide care," Clark explained, noting that the idea of "bundled care" — a new payment model under which organizations will enter into payment agreements that include financial and accountability for care — is driving consolidation as well, as companies aim to provide a continuum of care.
Last year, Kindred Healthcare (KND) , a large player in the post-acute care market purchased Gentiva Home Health, despite uncertainty in reimbursement pressures. At the time of the first unsolicited bid from Kindred, Moody's Investor Services commented that home health and hospice were vulnerable to industry changes, mainly arising from reimbursement rate cuts from Medicare in the sector as well as volume and pressure in the hospice business.
After months of raising offers, Kindred announced in October that it would acquire the company — despite the questions about reimbursement — for $1.8 billion, creating one of the country's largest post-acute care providers. Gentiva's stockholders approved the combination on Jan. 22.
Clark said that while many smaller home health providers had previously been sold to private equity, it is likely that these companies will now be sold to strategic buyers like HealthSouth or Kindred. This dynamic is prompting consolidation in the industry. One of the leaders in that process is Brookdale Senior Living Inc. (BKD) - Get Brookdale Senior Living Inc. Report , which purchased Emeritus Corp. for $1.4 billion last year. Emeritus previously purchased the Nurse on Call home health business in 2002 for $102.5 million.
The reimbursement system and regulatory regime will continue to evolve over the next 12 months. Large healthcare providers are betting that the best way to deal with the changing environment is to get even bigger. And with a lot of smaller targets available, consolidation should gain momentum.
Read more from
: