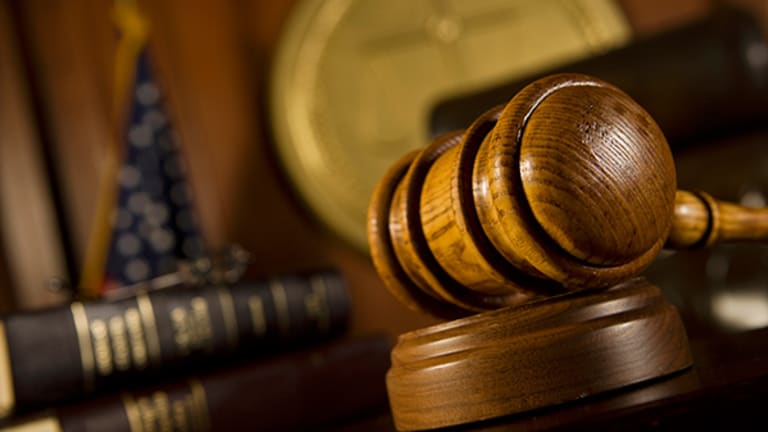 Horizon and Depomed Sue Each Other Over Takeover Tactics
The pharma companies faced off in Calfironia over Horizon's rejected $2 billion hostile takeover.
NEW YORK (The Deal) -- Depomedundefined and Horizon Pharma (HZNP) faced off in California court Monday over Horizon's rejected $2 billion hostile takeover offer.
Depomed, a specialty pharmaceutical company focused on pain and neurology medications, in April acquired the diabetes-related pain drug Nucynta from a subsidiary of Johnson & Johnson (JNJ) for $1 billion. Nucynta is a potentially transformational asset for Depomed, which claims Horizon's approach is opportunistic and follows the unsolicited bidder's failure to acquire Nucynta itself in an auction that ended in January and was followed by the April close of the drug's acquisition by Depomed.
Horizon went public with its all-stock offer of $29.50 per share in July, which it later raised to $33 in Horizon shares. Depomed rejected the approach on July 29, taking the position that the offer falls short of the company's stand-alone prospects and does not indicate what portion of the combined company Depomed shareholders would receive. Depomed has complained that the Horizon offer lacks a fixed exchange ratio and that any increase since the $29.25 approach only comes from an increase in Horizon's share price since it made its Depomed offer public.
Depomed has installed a poison pill and amended its bylaws to allow its board options to gain time to call a special meeting. The company is incorporated in California and does not have a staggered board. Shareholders representing 10% of the outstanding can call a special meeting.
Horizon filed preliminary proxy materials with the Securities and exchange Commission Monday requesting that Depomed set a record date for its solicitation to hold a special meeting of Depomed shareholders. Horizon seeks to replace the entire Depomed board and repeal the poison pill. The bidder also filed a lawsuit in the Superior Court of California for the County of Santa Clara, challenging the legality of the poison pill and bylaw amendments designed to delay the holding of any special shareholder meeting.
There is a 2010 Delaware Chancery court decision by Chancellor Leo E. Strine regarding the hostile bid by Martin Marietta Materials for Vulcan Materials wherein Strine decided that the bidder was improperly relying on proprietary information covered by a confidentiality agreement from previous deal discussions to pursue its hostile takeover. Strine prevented Martin Marietta from pursuing a proxy contest for four months, essentially snubbing its play for leverage on the board for an extended period. That suit could have an influence on the claim of Depomed since it also involves the use of information garnered under a confidentiality agreement and used to press for a special meeting to replace the Depomed board.
If this were simply a hostile bid by one large pharmaceutical company for another, the prior bidding over a single drug might bear little significance, a source said. But Nucynta is now a core of the Depomed business, and so the application of data covered by a confidentiality agreement is very meaningful, the source said. As a result, an Irish company is walking into California court under less than appealing terms, he said.
Read more from: