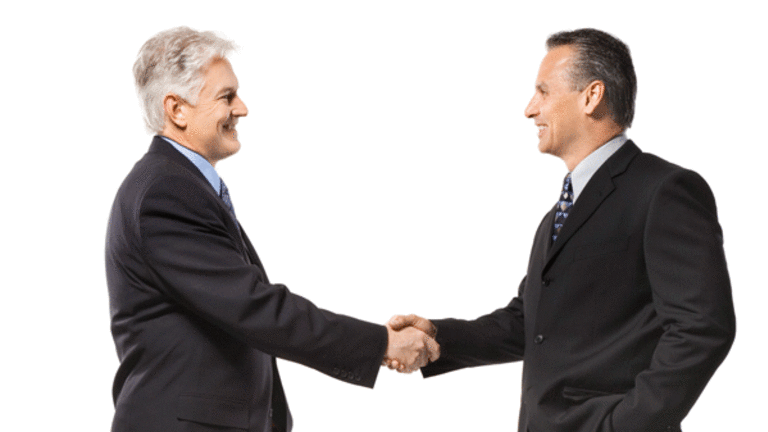 Hittite Microwave Details Sale Process Before Analog Deal
Hittite Microwave was shopped before its $2.4 billion sale to Analog Devices but the market is bidding its shares over the deal price anyway.
NEW YORK (The Deal) -- Shares of Hittite Microwave (HITT) closed Friday at 19 cents over their value in the $78 per share cash tender offer from Analog Devices (ADI) - Get Free Report and hovered a penny over the deal price Monday. Questions regarding the auction process -- Analog Devices approached Hittite -- were raised when the merger was announced June 9, but went unanswered on the conference call.
Analog launched the tender offer Monday and Hittite filed its management recommendation on form 14D-9 with the Securities and Exchange Commission. That document shows the company considered options but other potential bidders all thought its valuation too high to compete.
Hittite designs and manufactures integrated radio frequency, or RF, circuits, microwave and millimeter wave applications in cell phone, satellite and other applications in telecommunications, medical, aerospace, defense and other industries. Analog Devices said the deal complements its strengths in RF and data conversion.
A significant aspect of the Hittite board deliberations over the potential deal, which began late last year, was Hittite's need to develop its data conversion capabilities to maintain a competitive position in cellular infrastructure. Hittite intended to do so through the acquisition of assets from another company, which it deemed a complex and risky project.
Analog Devices began its bidding at $74 per share, which, in April it raised to $75.50, stating at the time that bid was a stretch. Finally, it went to the $78 per share deal price, which Hittite's financial advisor Deutsche Bank thought was its best offer absent a competing bidder.
Deutsche Bank did not think a financial buyer would pay up for Hittite and with its advice, the board determined to contact three strategic parties, each a semiconductor company considerably larger than Hittite. One party declined to pursue a deal because of the high valuation and its inability to reach return thresholds. Another, which had entered a deal related to cellular handsets in a market outside Hittite's core businesses, was not interested because of the high valuation and limited synergies. A third cited the high valuation and limited revenue and cost synergies.
Two other companies were considered. One of those declined because of the size of the deal, its limited acquisition experience and high valuation. One company that had approached Hittite in the past about a possible merger of equals was ruled out because it had recently been acquired itself in the recent wave of semiconductor mergers.
Deutsche Bank advised the Hittite board that comparable companies in analog were up over the year 34% at a P/E average of 20 times, while Hittite's multiple was 26. Plus, the bank said the $75.50 offer represented the second largest P/E paid in a cash deal in semiconductors over the past 10 years. The adviser also said that M&A premiums tend to the lower side, on average 19%, when the target's unaffected price is within 10% of its 52-week high. Hittite, which was within that 52-week share price range, was offered a 24% premium at $75.50.
Hittite expressed concerns about hitting the base case of its management growth projections, which left no room for error over the next five years and would require stable multiples in the semiconductor industry. Those projects resulted in a price range of $71.98 to $89.18 in Deutsche Bank's analysis. The downside case resulted in a value range of $59.18 to $72.20. The $78 price was agreed to after Hittite set it as a minimum to continue talks and Analog Devices agreed to that price, saying it would go no further.
The tender offer expires July 21, which is the initial expiration date of the German Federal Cartel Office review of the merger. That filing was made on June 20. The Hart-Scott-Rodino filing was made June 18 and the initial waiting period expires July 3. The deal has a break up fee of $86.5 million, or $2.76 per share.