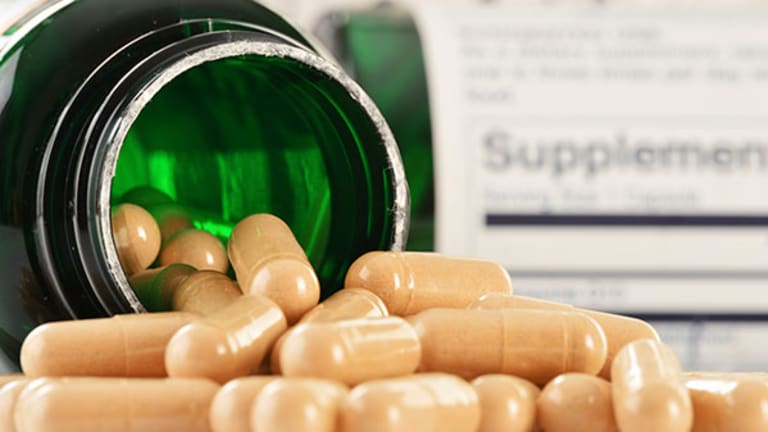 HGGC Has a Family Tie to $446M Nutritional Supplements Target
The agreement includes a 60-day go-shop.
Private equity firm HGGC LLC, which is acquiring nutritional supplements maker and retailer Nutraceutical International Corp. (NUTR) , has familiarity with the target that goes beyond typical due diligence.
Nutraceutical is led by Chairman and CEO Bill Gay. His brother Bob is a co-founder, executive director and former CEO of HGGC, previously known as Huntsman Gay Global Capital LLC. Bob Gay in 2012 accepted a full-time leadership position with The Church of Jesus Christ of Latter-day Saints and according to HGGC's website, he "continues to serve as a member of HGGC's Fund II Investment Committee, as well as the Fund I Policy and Investment Committee."
The take-private announced Monday is valued at about $446 million, including debt to be refinanced, the companies Monday, May 22.
HGGC will pay $41.80 a share, which marks a 49% premium to Nutraceutical's closing price on May 19.
Shares of Nutraceutical were trading at $42 mid-morning Tuesday. The company has a market capitalization of $374.8 million.
Palo Alto, Calif.-based HGGC, led by co-founder and CEO Rich Lawson, invests in sectors such as healthcare, consumer, business services, financial services, industrial services, information services and software. Among HGGC's co-founders is former San Francisco 49ers quarterback Steve Young, a managing director at the PE firm.
In December, HGGC said it had closed its third fund with $1.84 billion of committed capital.
"HGGC's expertise in formulating strategic growth plans for middle-market companies will be a great platform for the future of Nutraceutical," said Nutraceutical's Bill Gay in a statement on Monday.
Gay, who owns about 7.9% of Nutraceutical's shares, and Nutraceutical COO Jeff Hinrichs, who owns 2.5%, have entered into customary voting agreements under which which they have agreed to vote all of their shares in favor of the deal.
Les Brown, managing director and chief operating officer of HGGC, said in the news release that Nutraceutical is a "great example of a successful roll-up strategy carried out with consistency and dedication over the last 25 years."
"We have long admired their disciplined market approach, which has allowed the Company to consistently generate strong financial returns and positive cash flow," Brown added.
The agreement includes a 60-day go-shop period. Nutraceutical's board, acting on the recommendation of a special committee of independent directors named to act on behalf of shareholders as disinterested parties , unanimously approved the transaction. The special committee negotiated the terms of the deal with the assistance of its financial and legal advisers. 
Based in Park City, Utah, Nutraceutical is a maker, marketer, distributor and retailer of branded nutritional supplements and other natural products that are sold mainly to and through domestic health and natural food stores.
For its fiscal 2017 second quarter ended March 31, the company reported net income of $4.5 million, or $0.48 diluted earnings per share, versus $4.6 million, or $0.49 diluted earnings per share, in the year-ago period. Net sales were $61.2 million, compared to $59.5 million in the same period last year.
For Nutraceutical, the transaction with HGGC comes on the heels of its purchase in April of substantially all the assets associated with the Zhou Nutrition brand from Branson Books LLC for about $19.7 million in cash.
The deal is expected to close in the second half of the year and has no financing conditions.