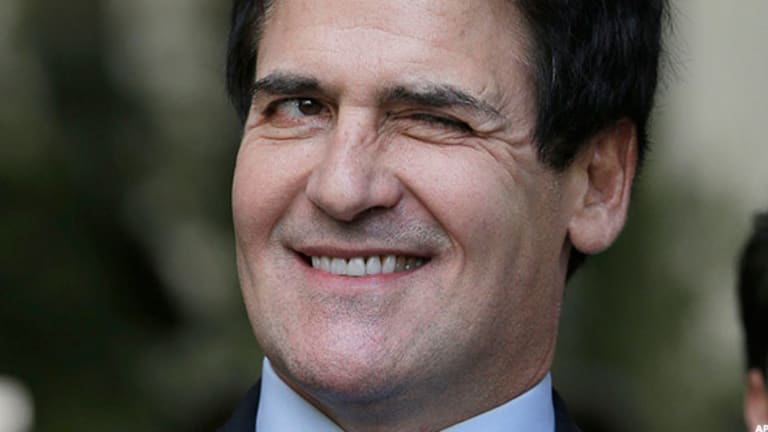 Heth Consortium Hikes Offer for Reading
Paul Heth, with backing from TPG and Santo Domingo Group, raises his bid for the cinema chain to $436 million from $400 million after being spurned this summer.
The consortium bidding for Reading International (RDI) - Get Report has stepped up its campaign for the cinema operator, increasing its offer by about $35 million.
In an open letter to Reading CEO Ellen Cotter, media executive Paul Heth, principal of Patton Vision and a veteran of several international media ventures, said Monday the consortium would increase its offer to $18.50 per share from $17 per share, valuing Reading at $436 million. The new offer price represents a premium of 47.9% and 45.2% over Reading's Class A and Class B shares, respectively, on May 26, the day of the original offer.
Reading's Class A shares fell 2.9% to $16.39 in Wednesday trading, while its thinly traded Class B shares were unchanged at $18.20.
According to Patton Vision's letter, Santo Domingo Group, the holding company for Colombia's Santo Domingo family, and private equity firm TPG Capital are backing the bid.
Heth is the CEO of Russian exhibition chain Karo Film Holding and has experience with cinema chains in Russia, including in partnership with Shari Redstone and her family's National Amusements. He told TheStreet's sister publication The Deal he was introduced to Santo Domingo through executives at the group's Cine Colombia cinema business and also partnered with TPG through film industry contacts.
"I know the principals of most of the companies, have friendships with most of the leadership in the cinema community," he said, adding that he first learned of Reading because he was a fan of the company's Angelika Film Center in New York's Greenwich Village.
TPG would not confirm whether the firm is part of the consortium and declined to comment. Reading also declined to comment. Santo Domingo couldn't immediately be reached.
The estate of James J. Cotter Sr., who controlled the company until his death in 2014, holds 66.86% of Reading's Class B shares. The second-largest shareholder is Landmark Theatres and Dallas Mavericks co-owner Mark Cuban, who as of February held 12.37% of the Class B shares.
"I think it's way too low, but the company is making a mistake by not engaging and negotiating," Cuban said via email. The Shark Tank star is a co-owner of Landmark.
"I don't want to use the word 'shocking,' but in my career I haven't seen such behavior from a public company, particularly when it's obvious that we have the fiscal resources to make this kind of offer tangible," Heth said.
Reading revealed in July that it had rebuffed a $17 per share offer from a mystery suitor a month earlier, later revealed to be the Heth consortium.
"We're not going to bid against ourselves," Heth said. "We're saying, 'Hey, look, this is our current view of the company,' and I think we wanted to make sure that all classes of shareholders understand the seriousness of our approach."
Heth said that the new offer represents 14.8 times Reading's ratio of enterprise value to trailing-12-month earnings before interest, taxes, depreciation and amortization. In contrast, AMC Entertainment (AMC) - Get Report offered 9.2 times the ratio for Carmike Cinemas. The $1.2 billion deal was approved by the Department of Justice, subject to small divestitures, on Tuesday and closed Wednesday. AMC, controlled by Chinese billionaire Wang Jianlin's Dalian Wanda, paid 9.1 times EV/Ebitda on Nov. 30 in its $1.17 billion (£907 million) deal to buy Odeon & UCI Cinemas from Terra Firma Capital Partners.
B. Riley analyst Eric Wold questioned the validity of such comparisons, however. "Those were acquisitions of pure cinema operators, and the incremental upside valuation for RDI, in our opinion, will be driven by the company's undeveloped/underdeveloped real estate (and would not be captured within current Ebitda results)," he wrote.
In a terse statement Tuesday, Reading confirmed the receipt of the proposal from "a holding company claiming to represent a consortium of investors" and said it would review the latest offer "in due course."
A source familiar with Reading said Heth failed to account for Reading's strategy of using cash flows from the cinema business to invest in real estate development, such as its new 44 Union Square office property in Manhattan. Wold echoed this argument.
"We understand RDI's management/board has given two reasons for previously not engaging with the consortium: 1) their belief that the original offer of $17.00 was far too low and undervalued RDI's real estate assets and 2) this was (and still is) a nonbinding indication of interest and not an actual format [sic] offer," Wold wrote. "While we agree both the $17.00 and $18.50 per share bids meaningfully undervalue RDI and the company's earnings/asset monetization potential (as highlighted by our $26.00 price target), we acknowledge these 'bids' should help provide a floor for the shares until investors become more comfortable with the real estate development plans that are in progress."
Wold also argued that investors may be unfamiliar with Reading. He is the only analyst covering it, initiating coverage of the Los Angeles company in September. Reading held its first earnings call in May and only this year has begun a shareholder outreach program.
Heth, however, disputed this characterization.
"I'm aware of some groups" using a similar strategy, but it "is not typical from my experience," he said. "We certainly have valued the company from all the information available from a public standpoint, and we'd certainly be interested in looking at the company's valuation process. We're just making our assumptions based on public information."
Adding another wrinkle to the situation is a family feud that has overshadowed Reading's actual performance.
As Cotter Sr.'s health declined, his son, James Cotter Jr., became CEO on Aug. 7, 2014, and his daughters, Ellen and Margaret, were appointed chairman and vice chairman, respectively. Ellen and Margaret sued their brother on Feb. 6, 2015, in the Superior Court of California for the County of Los Angeles, alleging their brother should not have been added as a co-trustee to their father's estate.
The following June, James Jr. was ousted as CEO without explanation, and Ellen has served as interim CEO ever since. James Jr. promptly sued, supported by Reading investors Jon Glaser and Whitney Tilson. Glaser and Tilson's suit was dismissed with prejudice on Oct. 20.
Regardless of the outcome of the Reading pursuit, Heth said he is investigating several other U.S. cinema assets. Although he declined to name specific targets, he said they're "top 10 size in nature."
"We're looking at some larger-scale opportunities, but I'm intrigued by both the commercial assets and the international portion and some of the arthouse assets at Reading," he said. "We think it's an interesting brew, but it would take management ability and allocation of capital. We're not just in to buy it like it is. We don't just want to LBO and knock out expenses."