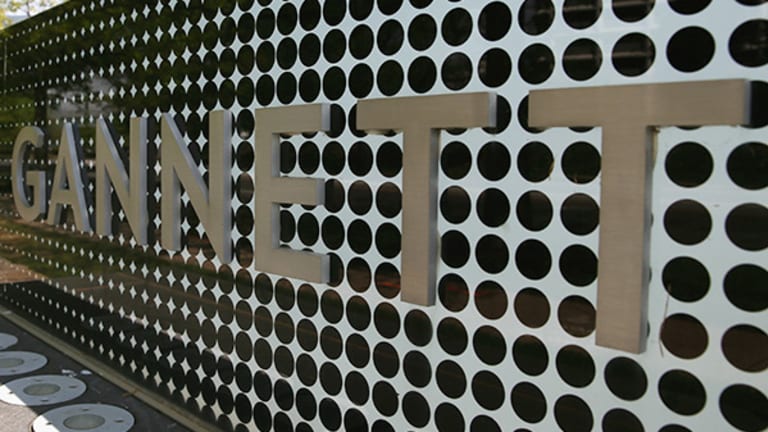 Here's Who Is Sitting Across From Goldman, Lazard in Tronc Bidding
Methuselah Advisors was founded by media banker John Chachas in 2010 and has advised on some of the most notable media mergers in recent history.
Methuselah Advisors was founded by media banker John Chachas in 2010 and has advised on some of the most notable media mergers in recent history.
The age of the boutique investment bank is upon us and each year it seems these firms, often founded by former big bank advisers, continue to eat into the fees of traditional Wall Street firms. 
From Qatalyst Partners, a firm founded by former Credit Suisse AG investment banker Frank Quattrone that advised Microsoft (MSFT) - Get Report  on its LinkedIn (LNKD)  acquisition, to Liontree Advisors, founded by Aryeh Bourkoff, formerly of UBS, which advised Verizon Communications (VZ) - Get Report  on its acquisitions of AOL and Yahoo! (YHOO) , these specialty shops are continuing to make a big name for themselves in the face of their bulge bracket peers.
So earlier this year when Gannett (GCI) - Get Report mulled, and finally pulled the trigger on making a big for Tronc (TRNC) , nee Tribune Publishing, it shouldn't have surprised anyone that the firm didn't tap a large bank but instead tapped a long-time industry specialist: New York media and digital boutique Methuselah Advisors LLC.
While well-renowned in the media industry, Methuselah may not be well known to the average on-looker, but it should be. The boutique declined to comment for this story.
The firm was founded by Veteran banker John Chachas in 2010, after a career at Lazard and other banks and an unsuccessful bid for Congress. Chachas has worked on transactions such as the leveraged buyout of the former Clear Channel Communications Inc. and Walt Disney's (DIS) - Get Report divestiture of its radio arm. He has also sat opposite Gannett at the negotiating table.
The publisher of USA Today bid $15 per share, or $864 million, for Tronc over the summer. The newspaper group reportedly raised the offer to $18 per share and weighed a bid of $18.50 to $19 per share.
Gannett and Tronc, who is being advised by Goldman Sachs (GS) - Get Report and Chachas former employer, Lazard, would seem to be ideal merger partners, if they could get on the same page. Both companies have separated their newspaper businesses from their television station holdings. Before the breakups, the media groups would have invested in television. Now they can focus resources in newspapers without competing interests.
But why Methuselah as opposed to a Bulge bracket bank with massive resources? As with anything, it would seem the firm's track record speaks for itself, as Chachas has deep experience in traditional media.
As the former co-head of Lazard's media practice, Chachas advised Hearst on its purchase of the public stake in TV partnership Hearst-Argyle Television; the independent directors of radio giant Clear Channel (now iHeartMedia) on its roughly $25 billion leveraged buyout; the board of Disney on the spin off of ABC Radio and the merger of the unit with Citadel Broadcasting; and Lee Enterprises (LEE) - Get Report on the $1.5 billion purchase of St. Louis Post-Dispatch-owner Pulitzer Inc.
Current Methuselah client Gannett was reportedly a rival suitor for Pulitzer.
Chachas attempted to jump from Wall Street to Washington after exiting Lazard in 2009. He sought the Republican nomination for the Senate seat held by Harry Reid (D-Nev.). Chachas lost in the primary, however, and created Methuselah.
Methuselah and Gannett had some face time last year. The boutique represented newspaper chain Journal Media Group, which owns on the Milwaukee Journal Sentinel and other dailies, in its sale to Gannett for $280 million.
In 2014, the New York boutique advised Journal Communications in a complex transaction with E.W. Scripps (SSP) - Get Report . The media groups split apart their TV and newspaper holdings. They merged the TV stations under E.W. Scripps and packaged the newspapers within Journal Media. 
Methuselah has also advised a vehicle controlled by Sam Zell on an investment in radio group Emmis (EMMS) - Get Report . Methuselah and a team from Morgan Stanley advised Hubbard Broadcasting on the $505 million purchase of radio stations from Deseret Management Corp.'s Bonneville International Corp. in 2011. The boutique provided expert testimony during the bankruptcy of Tronc-predecessor Tribune.
Over the summer, Chachas' former partner from Lazard and others, Louis Zachary, Jr., joined Methuselah, increasing the boutique's expertise.
Tronc has proven a tough sale as Chairman Michael Ferro and new shareholder Dr. Patrick Soon-Shiong have resisted such a transaction.
Shareholder Oaktree Capital Management, which obtained shares during Tribune's bankruptcy, and activist HG Vora Capital Management LLC have pushed management to explore a deal.
Being a shareholder of Tronc, and predecessor Tribune, has never exactly been easy. The Chicago media group's $8 billion merger with Los Angeles Times owner Times-Mirror Co. was an ill-timed bet on the benefits of combining TV stations and newspapers in major markets. Agitation from trusts controlled by the Chandler family, the former owners of Times Mirror, led to Sam Zell's 2008 privatization of the company, which led to a bankruptcy.
For Tronc investors, the price negotiations with Gannett and Methuselah could be the final crucible.
EDITORS' NOTE: This article was originally published by The Deal, a sister publication of TheStreet that offers sophisticated insight and analysis on all types of deals, from inception to integration. Click here for a free trial.