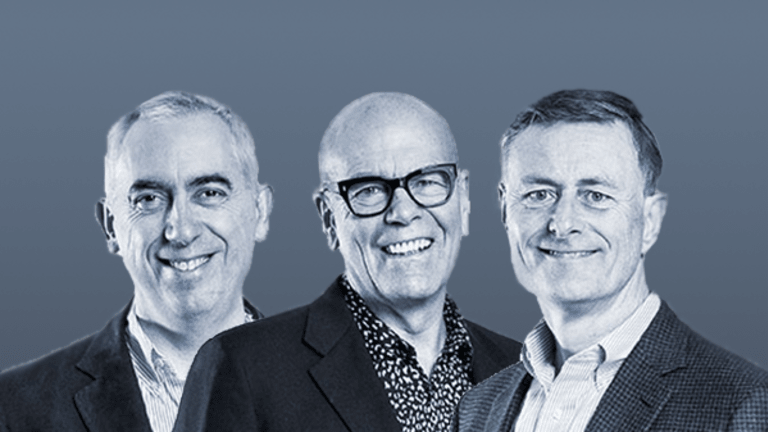 Here's Everything We Know About Panera's Mysterious Bidder JAB Holding
The German company, started in 1823, now owns stakes in or the companies outright of consumer brands Bally, Keurig Green Mountain and Peet's coffees, Calvin Klein fragrances and Durex condoms.
Publicly, few know much about the Reimann family of Germany, whose JAB Holding announced plans on Wednesday to buy Panera Bread (PNRA) . But actions, as always, speak louder than words, with its recent high-profile acquisitions in the coffee space and elsewhere.
The salad-and-sandwich chain said on Wednesday it will be acquired by JAB for $315 per share in cash in a transaction valued at about $7.5 billion. The purchase prices represents a 30% premium to Panera's 30-day average stock price.
But, who is behind JAB and how did the relatively unknown firm get to be the owner of some pretty marquee American retail and consumer businesses (Jimmy Choo, Krispy Kreme and Einstein Noah Restaurant, to name a few)?
JAB is a global private investment firm with two investment vehicles JAB Holding and JAB Consumer Fund. Both of those are run by three senior partners, CEO Olivier Goudet, chairman Bart Becht and senior partner Peter Harf, and none of the Reimanns have direct involvement in the firm's running.
JAB as a business concern traces its origins to the early-19th century when it was founded as a chemicals company by German businessman Johann Adam Benckiser. His initials were used to form the company name. Ludwig Reimann married into the Benckiser clan. In 1952, Albert Reimann Jr., the great-grandson of Ludwig, inherited the entire company when his father died and then added consumer goods, such as adhesive cream and dishwasher detergent to the company's portfolio of goods sold, according to Bloomberg. Albert Jr. adopted nine children, but five of them sold off their stakes to their four siblings, who include Wolfgang Reimann, Renata Reimann-Haas, Matthias Reimann-Andersen and Stefan Reimann-Andersen. 
Each of the four heirs is worth $3.7 billion, according to Forbes Billionaire List, which ranks them at #501.
Currently, JAB's other holdings include 80% of Coty, a beauty products and perfumes company known for celebrity and fashion collaborations; and a controlling stake in luxury shoemakers Jimmy Choo and Bally.
Seven years ago, it began growing into a large player in the coffee business, including the $13.9 billion agreement with Keurig Green Mountain to take over the publicly traded coffee business and JAB's Amsterdam-based D.E Master Blenders' $5 billion combination with Mondelēz International's (MDLZ) - Get Report coffee business to form Jacobs Douwe Egberts.
Other successful acquisitions include Peet's Coffee & Tea, Caribou Coffee Co., Einstein Noah Restaurant Group and the doughnut chain Krispy Kreme, which the company took private in a $1.35 billion deal.
As for Panera, analysts see the restaurant chain as a nice fit for JAB.
"While it remains very early and details around JAB's strategic plan are not available, we believe the Panera brand will complement the private equity firm's growing presence within the coffee/restaurant space," wrote Piper Jaffray analysts Nicole Miller Reagan and Joshua C. Long in a Wednesday note. "That said, the departure of Panera from the public space will leave a noticeable void in publicly traded mid-cap restaurant names as there is no similar stock of size or strategic positioning towards which investors can pivot." 
 The Reimann family was not immediately available for comment.