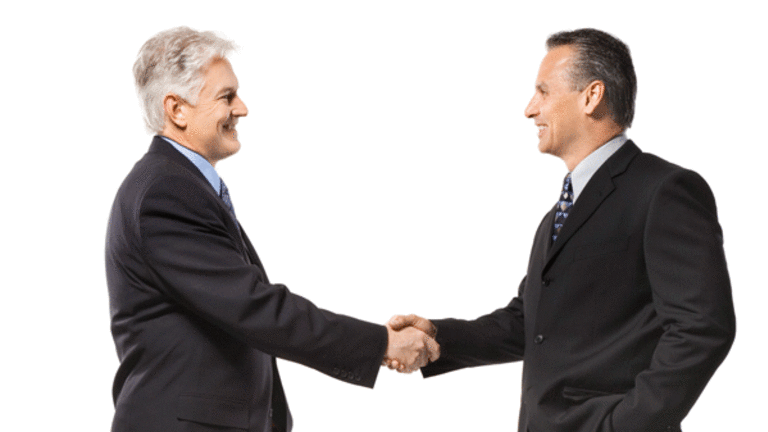 Hedge Funds Campaign For Puerto Rico Power Authority Debt Relief
As the Puerto Rico Electric Power Authority faces a Thursday forbearance agreement expiration an ad hoc group of 19 hedge fund bondholders is evaluating ways to provide financing.
NEW YORK (The Deal) -- As the Puerto Rico Electric Power Authority faces a Thursday forbearance agreement expiration and a daunting Aug. 14 debt maturity, an ad hoc group of 19 hedge fund bondholders is evaluating ways to provide financing and support to the commonwealth, including providing debtor-in-possession financing, according to some sources.
One source following the situation said the ad hoc group is meeting with Puerto Rico's financial advisers at Millco Advisors LP soon to "orchestrate a campaign" for the hedge funds to support the new restructuring framework that was signed into law on June 28.
A different source familiar with the situation contended that the ad hoc group is focused on supporting Puerto Rico in its efforts to reduce its debt load while preserving the pledge of Puerto Rico's good faith, credit and taxing power for four types of bond issuances -- general-obligation bonds issued by the commonwealth, as well as debt issued by the Government Development Bank for Puerto Rico, the Public Buildings Authority, and COFINA, an issuer that's backed by sales taxes.
The source said the ad hoc group is "broadly supportive of Puerto Rico's efforts to protect those four bonds. ...The group's position is not tied to the recovery act."
Read: Elon Musk's Tesla / Panasonic Deal Will Transform Solar Energy Too
Puerto Rico's recovery act provides a framework for government-owned corporations to restructure their debt. No such possibility existed before, since Puerto Rico and its public agencies are prohibited from filing for Chapter 9 bankruptcy.
Officials at Millco didn't respond to requests for comment.
Robert Donahue, a managing director at muni credit resesarch firm Municipal Market Advisors, believes the hedge funds in the ad hoc group are interested in possibly providing a DIP loan that could help PREPA restructure under Chapter 3 of the new act.
PREPA's role as a "distressed issuer that provides an essential service" is enticing for hedge funds that are looking for outsized returns in a shorter timeframe, Donahue said by phone.
The key would be inking a deal to provide super-senior financing with strong creditor protections.
Read: Samsung Disappointing Numbers Will Be Worse With Apple's Next iPhone Release
"Certainty of getting paid when PREPA restructures its old debt and begins the process of diversifying its fuel sources - that's what is appealing to them," Donahue said.
A spokesman for the ad hoc group responded, "We are exploring all potential financing possibilities that could help support the Puerto Rico government in some of its initiatives, and ensure that four types of debt - GO, GDB, PBA and COFINA - are safeguarded."
PREPA's biggest operational problem is its high fuel cost.
Sources believe the turnaround case rests on the utility's efforts to convert oil-fired power generation plants to use natural gas and renewable sources, which would significantly reduce its operating costs and improve its financial performance.
PREPA's forbearance agreement with its bank lenders expires on July 31, and it is unclear whether or not the agreement will be extended.
Agustin A. Irizarry-Rivera, a member of PREPA's board of governors, said by phone Wednesday that the "discussions with bank lenders and others are continuing."
He declined to comment on whether a forbearance agreement extension is expected, or on whether or not PREPA made a required $41.6 debt reserve fund replenishment payment that was due on July 25.
Municipal Market Advisers' Donahue said there is a "high probability" that the banks will extend the maturity on their credit facilities, but warned investors to prepare for the possibility that they will "rip off the Band-Aid sooner rather than later."
There are compelling cases for and against extending the forbearance agreement.
A longer forbearance period could give PREPA more time to work out a hedge-fund-led financing solution, Donahue said, adding that new hedge fund money could give the banks a better recovery on their investment than they may have been expecting.
The bank lenders, however, may be interested in preserving PREPA's cash.
If the utility filed for Chapter 3 restructuring, an automatic stay would go into effect upon the filing of the petition, which would prevent creditors from demanding their claims.
If banks are swayed by that possibility, they may refuse to provide a forbearance extension, Donahue said.
A $550 million revolving credit facility from Scotiabank Group that comes due on Aug. 14 is another near-term liquidity threat.
The ad hoc group was formed by hedge funds Brigade Capital Management LLC, Fir Tree Partners, Monarch Alternative Capital LP and Perry Capital LLC. According to a July 28 announcement, the group now consists of 19 asset managers holding nearly $4 billion of GO, GDB, PBA, and COFINA bonds.
Read: Iliad's Fairy-Tale Bid for T-Mobile at Least $10 Billion Light
Another member of the ad hoc group is Aurelius Capital Management LP, which is well-known for its role in litigation against the Republic of Argentina.
"Given the Ad Hoc Group's more than $240 billion in capital under management, we could be a significant source of financing to relieve liquidity constraints for the Commonwealth going forward," the group said in a July 28 statement.
Morrison & Foerster LLP restructuring lawyers Anthony Princi, Gary Lee and James Newton are providing legal advice to the group.
The bonds held by the group would benefit from a reduction in debt levels at Puerto Rico's public corporations.
Some PREPA bondholders have filed lawsuits alleging that the new restructuring law is unconstitutional.
New York hedge fund BlueMountain Capital Management LLC filed a complaint on July 22 in the U.S. District Court of Puerto Rico, advised by Gibson, Dunn & Crutcher LLP's Theodore Olson, following a similar suit from fixed income funds run by Oppenheimer Funds Inc. and Franklin Templeton Investment Co.
Olson represents Aurelius and NML Capital Ltd. in their efforts to extract bond payments from Argentina.
Research firm Puerto Rico Clearinghouse noted that it expects more litigation, particularly from the bond insurers that insure more than $6.8 billion of Puerto Rico's debt.
"In previous U.S. municipal bankruptcies bond insurers have been the most aggressive litigants," the firm said in a July 28 report. "They are also likely to move aggressively in Puerto Rico."