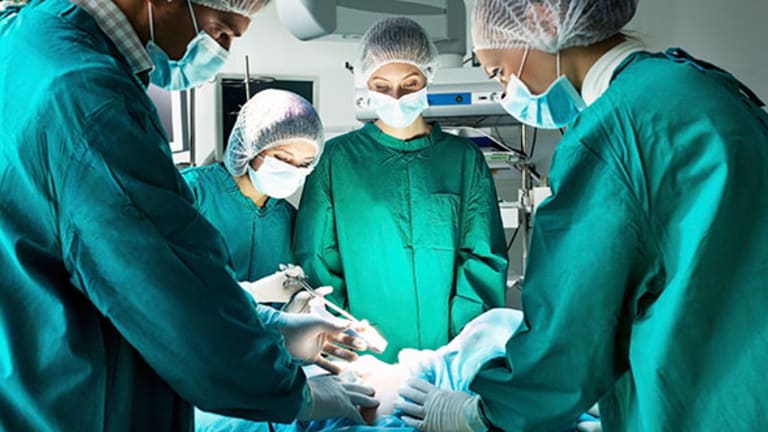 Publish date:
HeartWare Falters After Announcing Valtech Cardio Acquisition
The cardiac device company's shares dipped more than 20% on news of the transaction, which could be worth up to $860 million.
The cardiac device company's shares dipped more than 20% on news of the transaction, which could be worth up to $860 million.
NEW YORK (The Deal) -- Shares of HeartWare International (HTWR) took a tumble after the cardiac medical technology company announced on Tuesday that it would purchase privately owned Valtech Cardio in a mostly stock deal that could be worth up to $860 million.
The Framingham, Mass.-based cardiac device company saw its shares drop Wednesday, at one point hitting a low of $61.85, down 24% from its closing price of $81.81, directly prior to the deal announcement. Shares closed Wednesday at $64.51, down over 21%.
Terms of the transaction call for an upfront payment of 4.4 million HeartWare shares, which would total about $360 million, if calculated on Tuesday's closing price.
In addition, Valtech, based in Yehuda, Israel, is eligible to receive milestone payments of up to $122.7 million, also to be made in shares, and an earn-out payments of $375 million (in cash or stock at HeartWare's discretion) once Valtech products have reached $450 million in sales during the trailing 12 month period. There is also a provision for the issuance of warrants to purchase 850,000 shares of HeartWare at a price of $83.73, linked to the milestone of attaining $75 million in net sales for the trailing 12 months.
The deal is not the first time that HeartWare took an interest in the heart valve replacement device company. In its conference call about the deal on Tuesday evening, HeartWare CEO and President Douglas Godshall noted that HeartWare invested in Valtech two years earlier. He also noted that after evaluating multiple companies for possible deals, "all roads led back to Valtech."
Speaking on the same call, HeartWare's CFO Peter McAree noted that the ability to generate near-term revenue will make the transaction manageable. He pointed to the fact that growing Valtech may eat up additional cash, including the likelihood of doubling the target's current spend rate of nearly $15 million per year.
Valtech treats the heart valve diseases mitral and tricuspid valve regurgitation, whose patients often also suffer from advanced heart failure that can speed up due to valvular dysfunction. Patients who suffer from advanced heart failure often receive a ventricular assist device, which HeartWare provides.
Godshall also noted that the privately held company's suite of mitral and tricuspid technology complements HeartWare's platforms of HVAD and MVAD -- two different types of heart pumps -- as well as other pipeline products. The acquisition, he said, expands access to a multi-billion dollar potential valve repair and replacement market.
HeartWare's deal comes on the heels of its major competitor Thoratec (THOR) - Get Synthorx, Inc. Report being purchased by St. Jude Medical (STJ) for $3.4 billion in July. The Deal previously reported that industry watchers were looking at HeartWare in the wake of the acquisition as a possible target for a larger company. Before its most recent deal, HeartWare had previously purchased outstanding equity interests of CircuLite for $30 million in December 2013.
HeartWare declined to comment further on the transaction.
Read more from: