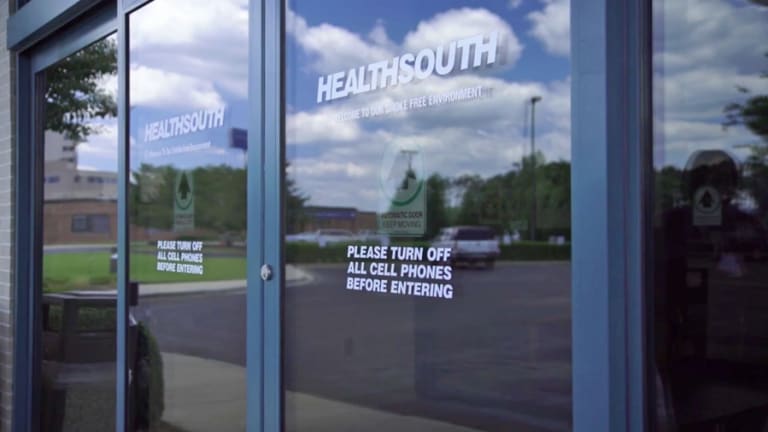 Rehabilitation center owner HealthSouth Corp. (HLS) is currently in active dialogue to make add-on acquisitions to build on its most recent acquisition of Encompass Home Health and Hospice, according to CFO Douglas Coltharp.
Encompass — which had a strong track record of growing through M&A — was purchased by HealthSouth in November from private equity backers Cressey & Co. for $750 million through a sale process run by Harris Williams & Co. The acquisition marked Birmingham, Ala.-based HealthSouth's first foray into the home health market.
Speaking on the sidelines of the JP Morgan Healthcare Conference in San Francisco last week, Coltharp said that Encompass had been in conversations with potential targets before the HealthSouth deal was announced. The CFO noted that it is likely that Encompass would make a number of purchases in the space. He said that the company has slated $30 million to $40 million for purchases for Encompass.
Though HealthSouth does not anticipate larger deals, it is something that could happen in the future as the company builds its presence in the home health and hospice sector.
"We are building home health, so I would not rule out opportunities in home health and hospice," Coltharp said. "Encompass is a scalable platform."
Last year, Encompass expanded into central Florida with the acquisition of Phoenix Home Health for an undisclosed sum. Earlier in the year, Encompass acquired Family Home Health and Hospice, in College Station, Texas. According to Coltharp, purchases for Encompass usually come with a price tag of $2 million to $10 million, and often are five to seven agency groups.
HealthSouth — which has a market cap of $3.5 billion — expects to realize $75 million in Ebitda contributions from Encompass during 2015, according to the company's conference presentation.
In its most recent quarterly filing, HealthSouth had net operating revenue of $596.9 million in the period ending Sept. 30 — an increase from the same period in 2013 of $564 million. It had cash on hand of $272.3 million.
Read more from
: