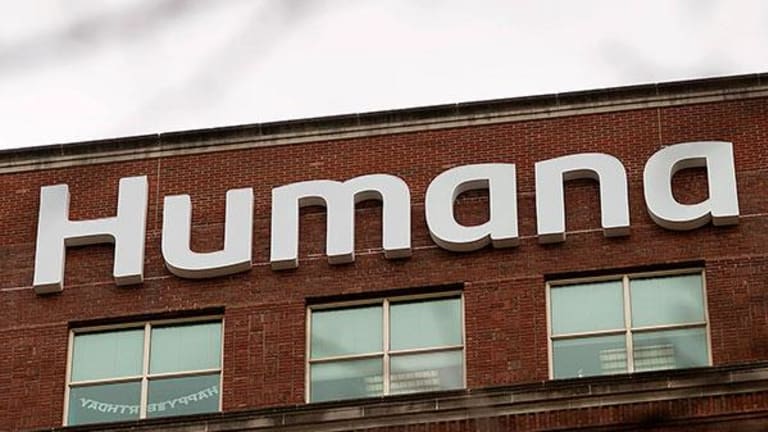 Healthcare Management Stocks Look Too Pricey for Activists
Though plenty of activist investors still hold positions in healthcare management companies, just as many have traded out of the stocks following merger deals gone south.
With the future of the Affordable Care Act clearly undecided, activist investors have traded in and out of healthcare managers Humana Inc. (HUM) - Get Humana Inc. (HUM) Report , Cigna Corp. (CI) - Get Cigna Corporation Report , Aetna Inc. (AET) and Anthem Inc. (ANTM) - Get Anthem, Inc. Report .
Three of the companies recently reported their earnings, with Anthem, Humana and Aetna raising their 2017 guidance, and Cigna shares hit a new 52-week high ahead of its Aug. 4 earnings release.
Humana and Aetna bounced back nicely from the federal court ruling that effectively scrapped their $37 billion merger in January. And neither Cigna nor Anthem appears worse for the wear since they had to call off their $54 billion merger.
According to filings with the Securities and Exchange Commission and data from FactSet Research Systems Inc., activist investors have been buying shares in the insurers, though not in show-stopping numbers. Third Point Partners added Anthem shares and now holds a $217 million stake. The hedge fund has company in Anthem with a trio of activist pension funds, New York State Common Retirement Fund, California Public Employees Retirement System and California State Teachers' Retirement System with positions of $148 million, $131 million and $101 million respectively, but those funds went in the opposite direction by cutting their holdings. The Big Apple fund sold off 15% of its stock while the funds from the Left Coast knocked off 34% and 24% of their Anthem position.
Glenview Capital has a $779.2 million investment in Anthem, but it too has shaved its position--by almost 20%.
It's possible that Anthem investors had bulked up in anticipation of a bump coming off the merger and when the deal failed to close, they chose to pare down their positions.
That would certainly seem to be the case with Millennium Management LLC, which slashed its position by 640%, to just $41 million. DE Shaw also chopped its Anthem holdings to the bone, selling off 303% leaving just $10 million in its portfolio.
Notably DE Shaw reduced its position in Humana by 636% to $123 million. On the other hand, the hedge fund increased its position in Cigna by 739% according to FactSet Research Systems Inc., taking it up to $272 million. And its holdings in Aetna are up 479% to $144 million.
Jeffery Loo, director of healthcare research at CFRA, said that most activist investors aren't interested in making a move on a company unless it is trading sideways or down, which is not the case for these stocks.
Glenview has been selling the insurers in general. While it has a billion dollar position in Humana and it is Glenview's second largest holding, it sold off almost a million shares. Likewise it reduced its share count in Cigna by more than 750,000 shares, though it still holds a stake worth about $718.6 million. It also dumped Aetna shares, selling off about 165,000 shares taking its position down to $641.4 million.
The New York -based hedge fund led by CEO and founder Larry Robbins, declined to comment on its selling off the insurance sector.
Glenview is hardly the only hedge fund which has reduced its exposure to healthcare managers. Sacem Head Capital Management LP had a $77.3 million position in Humana, but sold it off. Third Point had the same idea about Humana, reducing its position by 61%, leaving $190.6 million of stock in its portfolio. But Corvex Management LP clearly has a different take than Sachem does, as Corvex built its position by adding Humana at a 304% clip, now holding $90 million of the healthcare insurer. Corvex did not return a phone call seeking comment.
JANA Partners LLC, coming off a big win with Whole Foods Inc., added to its Aetna position by 557% and now holds $224 million, almost 5% of its portfolio. HealthCor Management LLP also seems bullish on Aetna, as it makes up 9.5% of its portfolio after increasing it by 736% to $244 million.
Activist campaigns in this sector seem unlikely any time soon, according to Loo. "I strongly doubt any activist investor could gain any traction in this sector," he said. "If I'm an investor, I feel pretty good about how the stocks are performing.
Loo points out that despite the discord around healthcare on a national basis, stocks like Humana have outperformed most sectors. "If you go back five years, there was some softness. But today the stocks are trading at 18 or 19 times, those are historic highs."
More of What's Trending on TheStreet:
Like Rats Off a Sinking Ship, Steve Bannon Out at White House
10 of the Most Worthless And Expensive Olympic Venues of All Time
Editors' pick: Originally published Aug. 14.